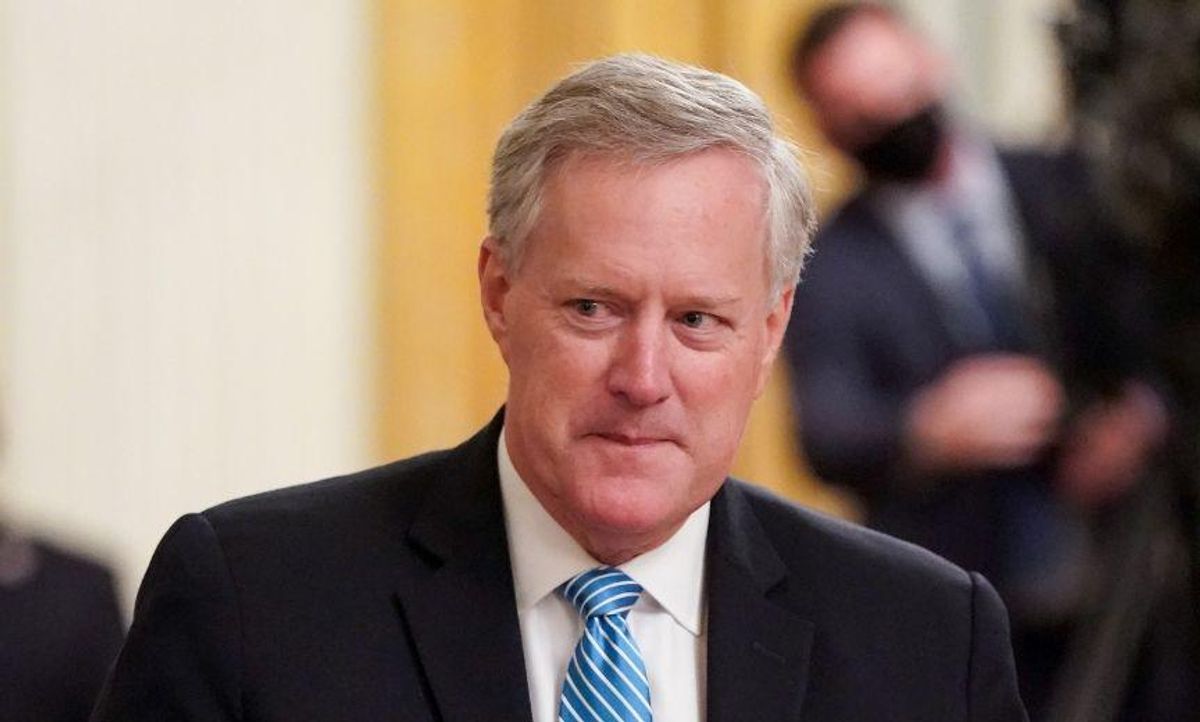 Joshua Roberts/Getty Images
Former President Donald Trump's ex-chief of staff, Mark Meadows, defended with the Trump administration throughout weeks of the former President falsely insisting that the 2020 election was "stolen" from him by Democrats engaging in widespread election fraud.
Even ahead of that election, one of Trump's most oft-repeated smears against the validity of U.S. democracy was the lie that voting by mail, a 150+ year old institution, was rife with fraud. He absurdly claimed foreign countries could inject millions of "counterfeit ballots" into the system. Trump has made dozens, if not hundreds, of other false claims about U.S. elections and their susceptibility since.
But as it turns out, Meadows himself may be guilty of voting fraud.
According to a report earlier this year from Charles Bethea of the New Yorker, Meadows was registered to vote in the state of North Carolina, listing the address for a mobile home as his residence. But Bethea uncovered that Meadows had never lived in the residence and may have never even spent a single night there.
Now, North Carolina officials are investigating Meadows' registration after a request by North Carolina Attorney General, Josh Stein, to the State Bureau of Investigation. Stein's office began handling the probe upon request from Macon County District Attorney Ashley Welch, who recused herself after noting that Meadows contributed to her campaign.
With the investigation in full swing, Meadows has now been removed from North Carolina voter rolls.
North Carolina Board of Elections Chairman Patrick Gannon said that officials
"administratively removed the voter registration of Mark Meadows … after documentation indicated he lived in Virginia and last voted in the 2021 election there."

State law mandates that if an individual registered in North Carolina casts their ballot in another state, their registration in North Carolina is considered terminated and removed.
Social media users shared the news on Twitter.
Some want to see Meadows face accountability, while others think no consequences will be imposed.
Time will tell.