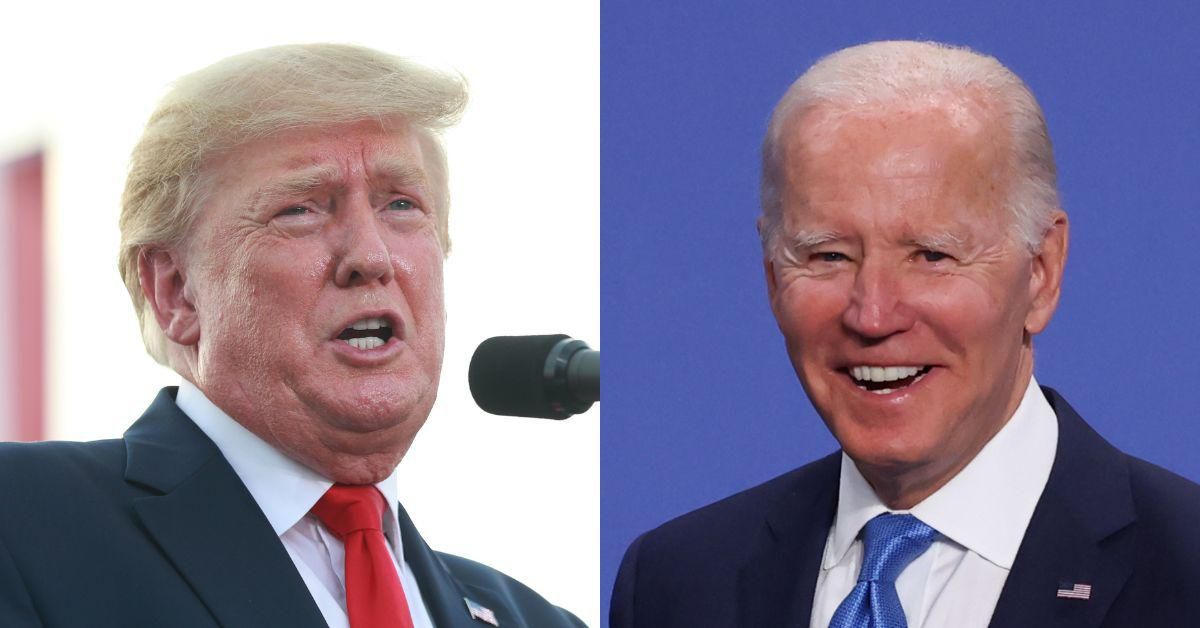 Michael B. Thomas/Getty Images; Jakub Porzycki/NurPhoto via Getty Images
A new poll of presidential historians has released its new ranking of all of the U.S.'s Presidents since the country's inception, and suffice to say former Republican President Donald Trump is going to be throwing a tantrum if he catches wind of it.
The poll, conducted by the Siena College Research Institute, asked 141 presidential scholars to rank their choices. And in a shocking turn of events, Trump did not crack the top 10.
Or the top 20.
Or even the top 40.
In fact, he was rated the third-worst President in history—for the second time in a row. But Democratic President Joe Biden? At just one year in, Biden ranked a respectable #19.
Someone should let the staff at Mar-a-Lago know to expect more ketchup on the walls in the coming days.
The Siena College Research Institute has been conducting its ranking of Presidents since 1982.
The scholars polled are asked to rank 45 Presidents on an array of elements comprising three categories—attributes, such as imagination and risk-taking; abilities, like communication and compromise; and accomplishments, like their handling of Congress and the economy.

There have been 46 presidencies, but only 45 different individuals have served as President. Grover Cleveland was elected to two nonconsecutive terms as the 22nd and 24th POTUS.
Trump came in at #43—after Warren G. Harding and Franklin Pierce.
Harding—who presided over the Teapot Dome bribery scandal of the 1920s—and Pierce—whose racist antagonism of abolitionists helped lead to the Civil War—got better scores overall than Trump. Only Andrew Johnson—the only President impeached by the House and convicted by the Senate—and James Buchanan—who advocated for slavery as a right and minimized federal powers before the Civil War.
Though Trump was not without his fans among Siena's panel, a plurality voted him the POTUS who "contributed most... to weakening the office," which also seems like an understatement.
By contrast, Biden got high marks on court and executive appointments, integrity and ability to compromise but poor ratings for his relationship with Congress and communication skills, landing him at #19—towards the middle but still miles ahead of Trump.
On Twitter, there was plenty of mockery of Trump's low score.
Siena's next poll will be in 2026. Here's hoping 2024 doesn't give Trump an opportunity to adjust his score, in either direction.