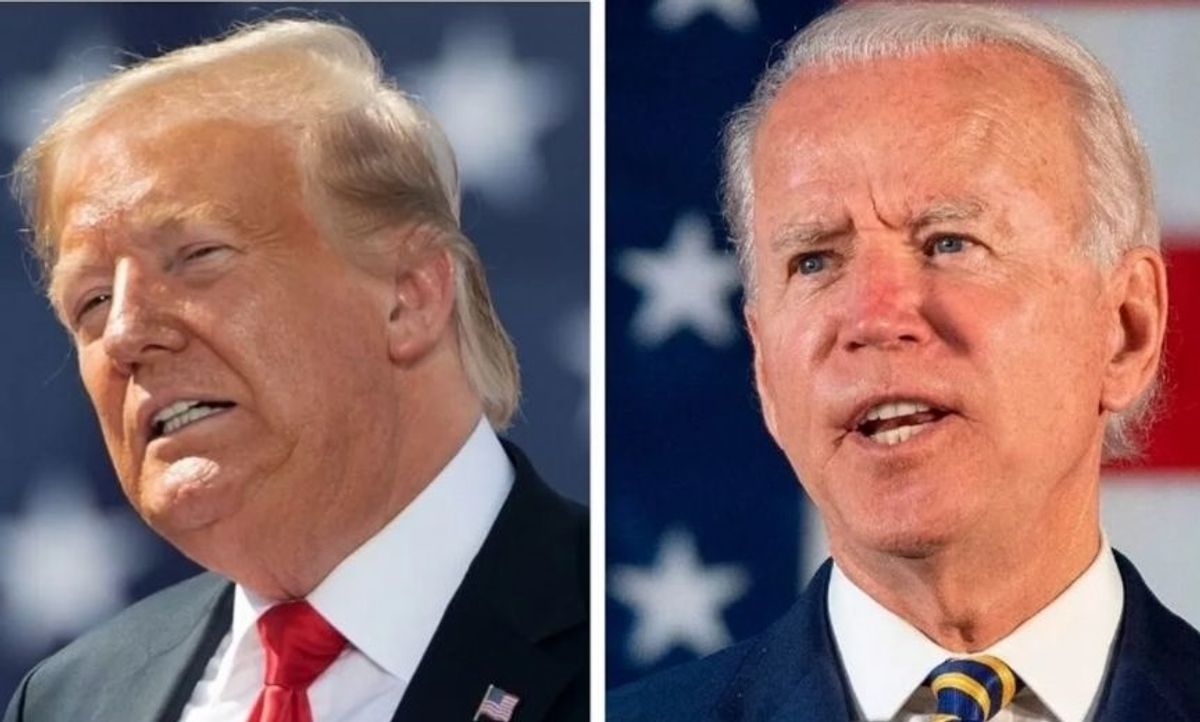 SAUL LOEB/AFP via Getty Images // JIM WATSON/AFP via Getty Images
Democratic nominee Joe Biden was blasted by fact-checkers after he said that President Donald Trump would disrupt postal service in the hopes of suppressing a historic number of mail-in votes.
Biden first floated the theory in a June 23 virtual discussion with former President Barack Obama, under whom Biden served as Vice President.
In the video, Biden stressed the importance of
"Making sure we tell the American public what the president is doing, saying he wants to cut off money for the post office so they cannot deliver mail-in ballots."
At the time, fact-checkers dismissed the claim as "baseless."
Flash forward to mid-August, when Trump admitted he was refusing to offer the post office additional money as part of a pandemic relief package.
Trump said in a Fox & Friends interview:

"They want $25 billion, billion, for the Post Office. Now they need that money in order to make the post office work so it can take all of these millions and millions of ballots ... But if they don't get those two items that means you can't have universal mail-in voting."
Trump's postmaster general, Louis DeJoy, was a top donor to Trump's 2016 campaign and is the first postmaster general with no experience in postal service. Since his appointment, numerous reports of diminished postal resources have emerged.
It turns out the former veep was so spot on that one of the fact-checkers amended their original fact-check of Biden's claim.

From FactCheck.org:
"Editor's note: Joe Biden's June 23 remarks that President Donald Trump 'wants to cut off money for the post office so they cannot deliver mail-in ballots' have been confirmed — by the president himself.

In an Aug. 13 interview, Trump admitted that he opposes a coronavirus pandemic relief bill crafted by the House Democrats because it includes funding for the U.S. Postal Service and state election officials — money that Trump said is needed to allow the Postal Service to handle an expected surge in mail-in voting."
Concerns are growing that Trump will strip resources from the post office to sow doubt in the election's results or secure himself another term.
Others are urging their fellow Americans and their local representatives to take action.

It isn't the only time Biden's predictions have been chastised before being vindicated. He also predicted Trump would try to delay the election months before Trump floated the idea on Twitter.