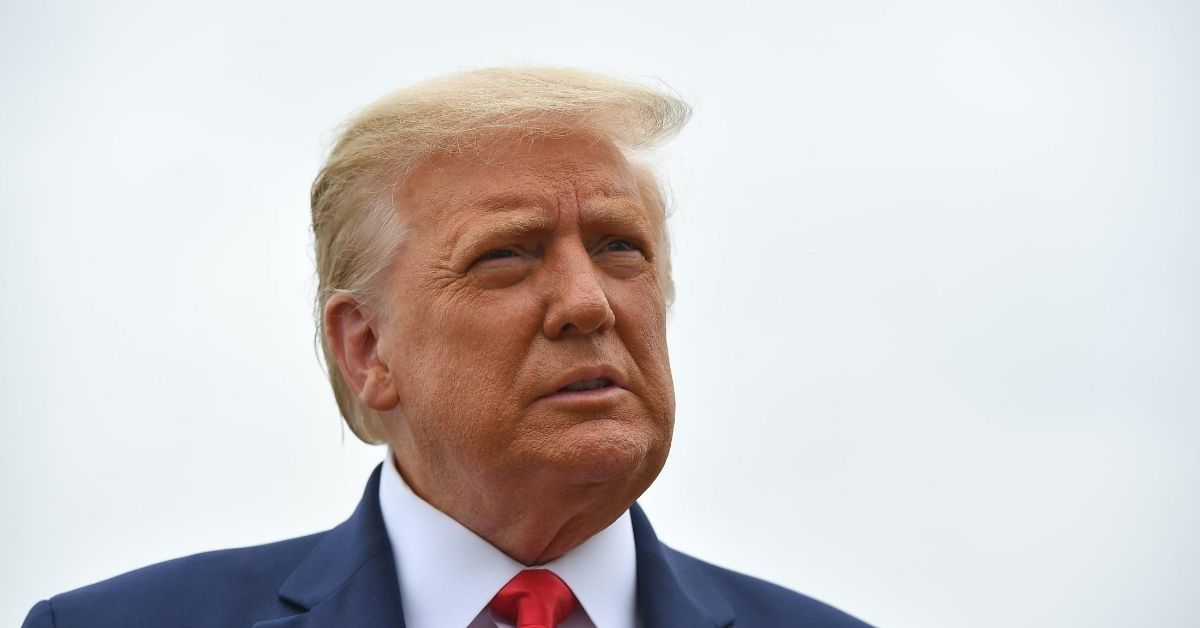 MANDEL NGAN/AFP via Getty Images
With only two months before the 2020 presidential election, President Donald Trump is generalizing protesters of police brutality as violent anarchist who present a preview of what the United States would be like in Democratic nominee Joe Biden's America.
When reminded that the unrest he describes is currently happening in Donald Trump's America, the President shifts the blame to Democratic mayors and governors.
The city of Portland, Oregon has been a favorite example of Trump's when attempting to instill fear that a Democratic administration would lead to violence and unrest in the streets. Trump routinely embellishes the state of things in Portland, saying in an interview with far-right Fox News host Laura Ingraham this week that the city has been burning for years and years.
In a recent White House press briefing, Trump described Portland as a place...
"...where the entire city is ablaze all the time, and a mayor says, 'We don't want any help from the federal government.'"
Now, an official from Portland's fire department—Lt. Rich Chatman—has assured CNN fact checker Daniel Dale that Trump's claims are completely untrue.
Chatman told Dale:

"WE ARE NOT ABLAZE IN PORTLAND. There is a very isolated pocket of demonstrations that have involved fire...none of which have been substantial enough to need more than 1 fire engine."
Others responded to Dale with more evidence that Portland is far from the apocalyptic wasteland Trump describes.
People weren't surprised Trump lied.