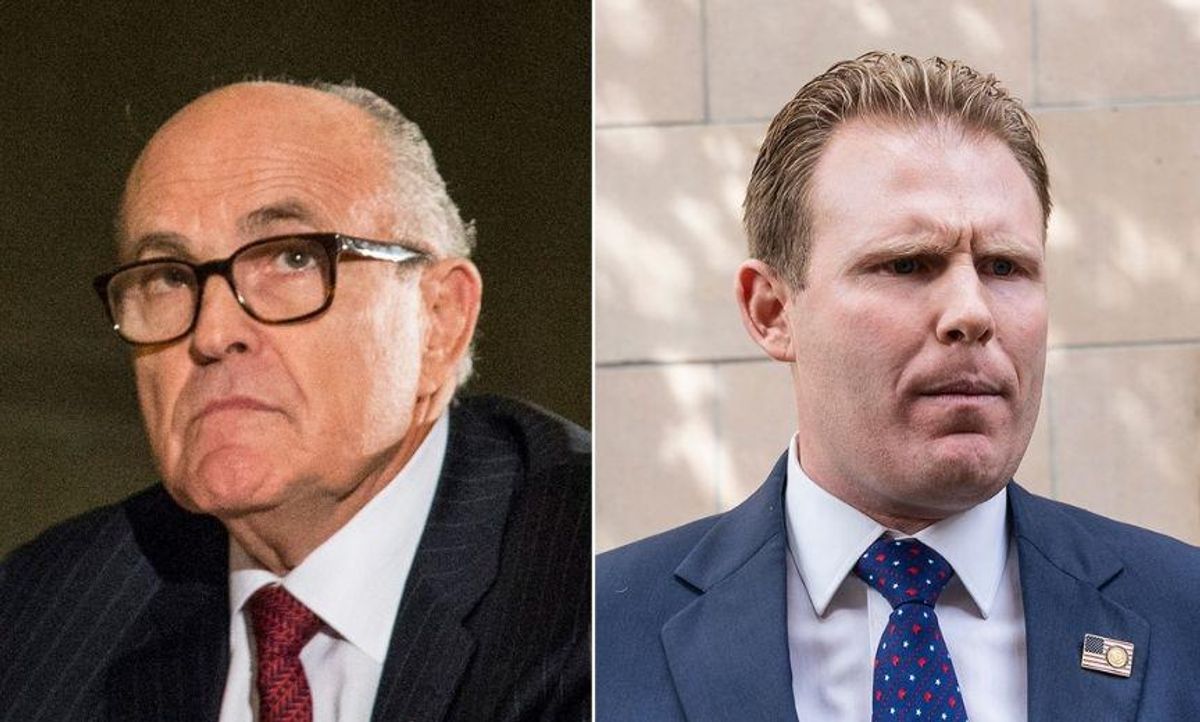 Andrew Burton/Getty Images // Lev Radin/Pacific Press/LightRocket via Getty Images
As former President Donald Trump's personal lawyer and a onetime Republican presidential candidate himself, Rudy Giuliani was a familiar face on the conservative Fox News network.
Giuliani repeatedly appeared on the network to defend Trump against his Ukraine scandal, as well as to parrot lies about then-candidate Joe Biden's and his son's business dealings in Ukraine.
But Giuliani's full-throated endorsement of the lie that the 2020 election was "stolen" from Trump by Democrats engaging in widespread election fraud has become even more deranged, resulting in billion dollar defamation suits from the elections companies he smeared.
According to a report from Politico Playbook, Giuliani and his son, Andrew, have been banned from Fox News—which is facing its own election-related defamation suits—for nearly three months.
To add insult to injury, Rudy Giuliani found out about the ban from Fox host Pete Hegseth just before he was to appear in a Fox News commemoration of the September 11 attacks. Giuliani's 2001 response to the devastating act of terror thrust him to national adoration, prompting the nickname "America's Mayor."
The ban also comes as Andrew Giuliani makes a longshot bid for governor of New York.
A source told Playbook:

"Rudy is really hurt because he did a big favor for [Fox and News Corp. CEO Rupert Murdoch]. He was instrumental in getting Fox on Time Warner so it could be watched in New York City."
Social media reactions likely didn't do much to soothe Giuliani's pain.
Some were amazed at how unhinged it takes to get a notable conservative banned from Fox News.
Giuliani will likely still have a home on other far-right networks.