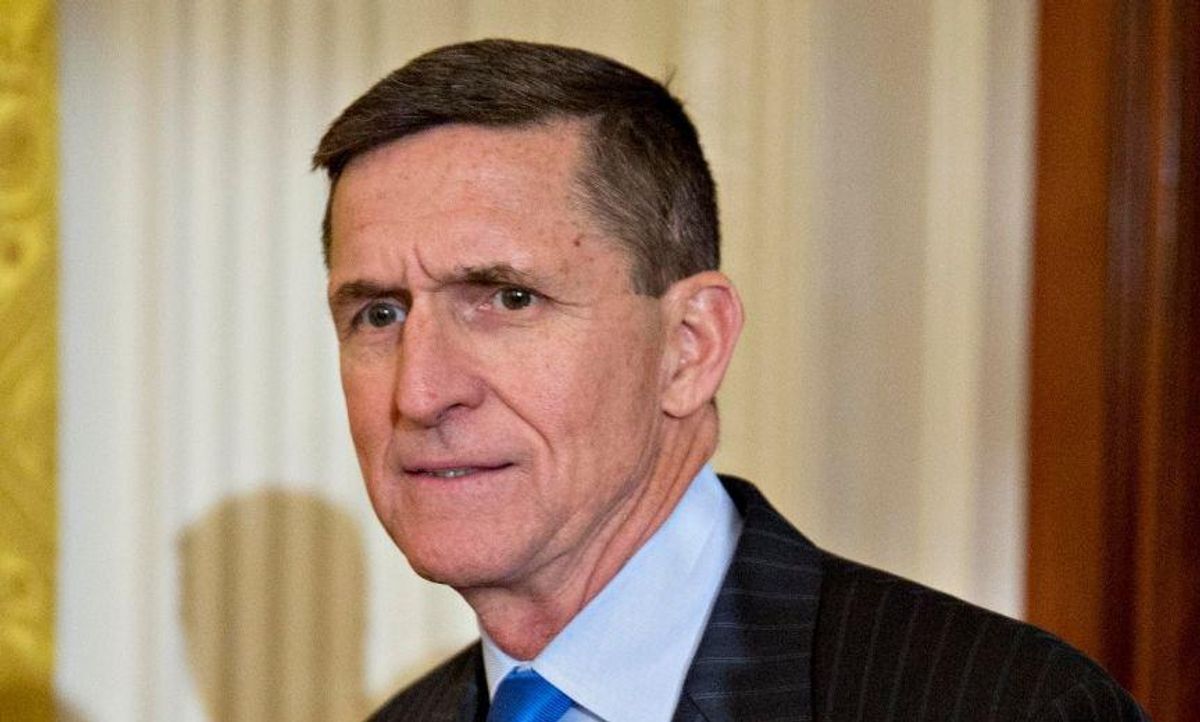 Andrew Harrer-Pool/Getty Images
Former President Donald Trump's onetime National Security Advisor, Michael Flynn, pled guilty in 2017 for lying to the FBI about his relationship and dealings with Russian Ambassador Sergey Kislyak. Trump would later pardon Flynn in one of the most controversial uses of pardon powers of his term.
Since then, Flynn has embraced the adoration of Trump's far-right supporters, swearing allegiance to the QAnon conspiracy theory and still pushing the lie that the 2020 election was "stolen" by Democrats through widespread election fraud.
Despite Flynn's reverence for these conspiracy theories and his improper dealings with Kislyak, Trump's supporters have enshrined Flynn as a patriot targeted by the so-called Deep State for his love of country. In a show of solidarity with Flynn, thousands of Trump supporters began putting three star emojis next to their names on Twitter—an allusion to Flynn's status as a three star general.
But at a rally with fellow pro-Trump conspiracy theory Lin Wood, Flynn forgot the words to the Pledge of Allegiance only seconds after railing about its importance to the crowd of supporters.
Watch below.
Flynn told the crowd:

"I want you to hear every single word of the Pledge of Allegiance. That is our pledge to each other, that is our pledge to this country. It's a pledge of allegiance to the United States of America."
As the crowd recited the pledge with him, Flynn said:
"I pledge of allegiance to the flag of the United States of America, individual."
Flynn fell silent after the flub as the audience continued with the correct words. Flynn joined them again in reciting the pledge just in time for "one nation under God."
Given the "patriot" status with which pro-Trump conspiracy theorists venerate Flynn, social media users couldn't help but roast Flynn for the slip.
People hadn't forgotten when Flynn posted a video of himself pledging allegiance to QAnon in a bizarre Twitter video last Fourth of July.
Though Flynn's QAnon pledge included Q slogans and was one part of a mass effort for everyone to post themselves pledging allegiance to the conspiracy, his lawyers insisted at the time that he wasn't trying to promote the theory.