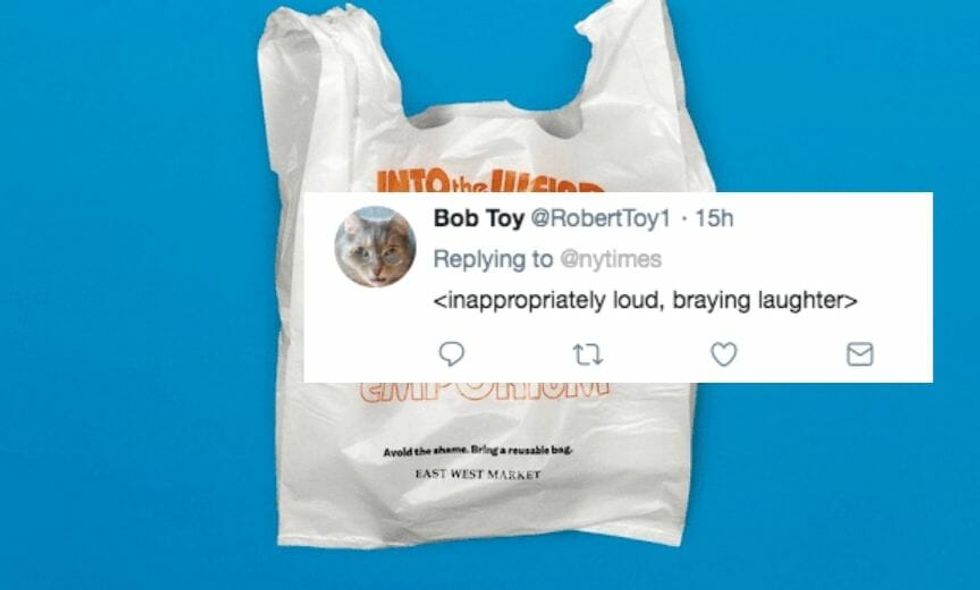 East West Market // RobertToy1/Twitter
Shame can be an excellent motivator.
That's exactly what East West Market in Vancouver, Canada is depending on to discourage its customers from toting their groceries in single-use plastic bags, which are known to be detrimental to the environment.
Instead of emblazoning its own logo onto the plastic bags, East West has begun printing logos of fictional businesses that few would proudly patronize.
Take a look at some of the savage bags below: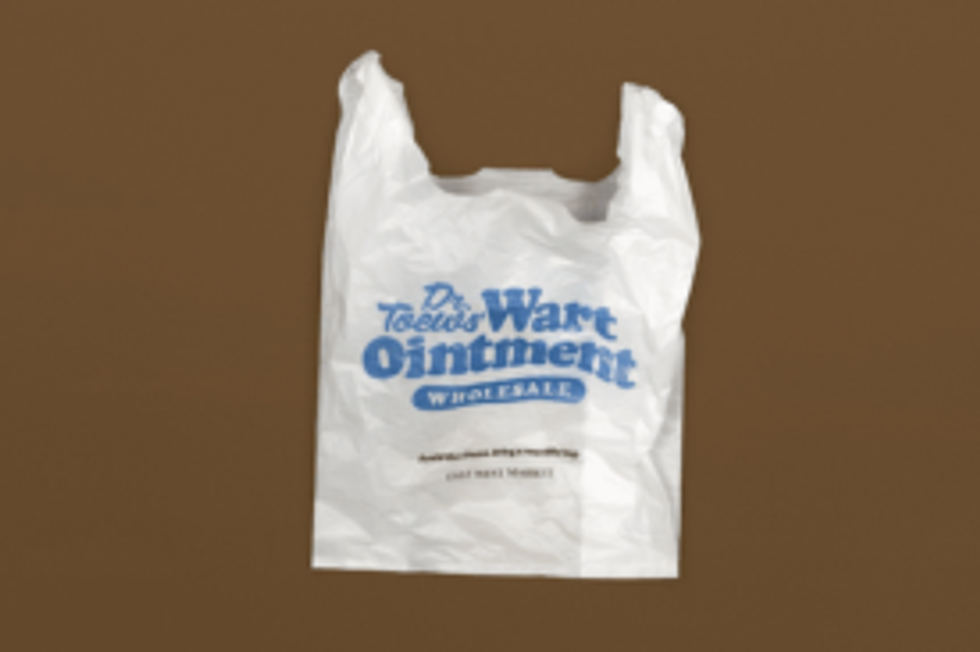 East West Market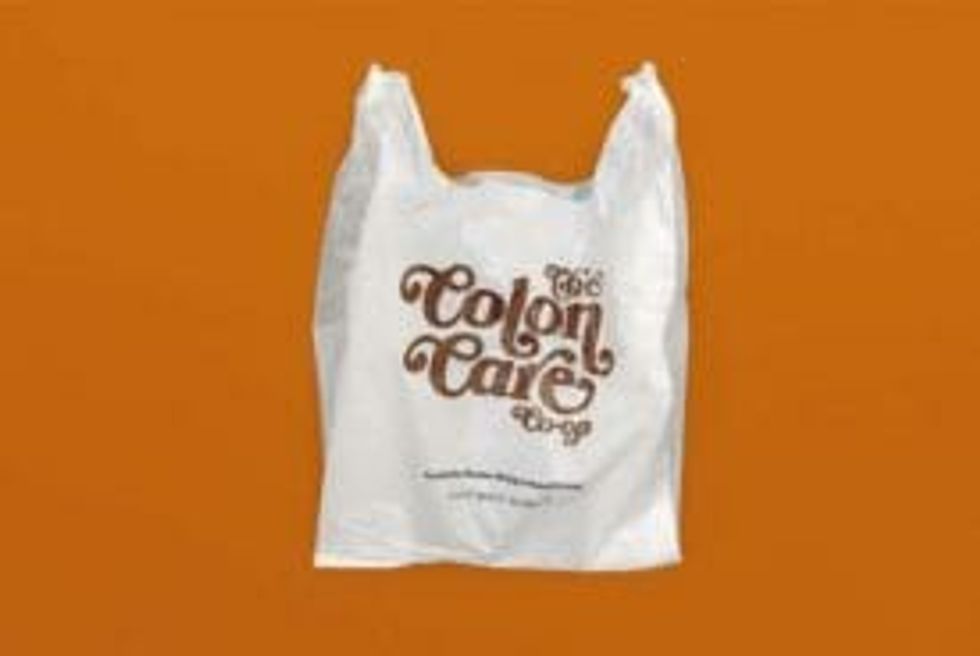 East West Market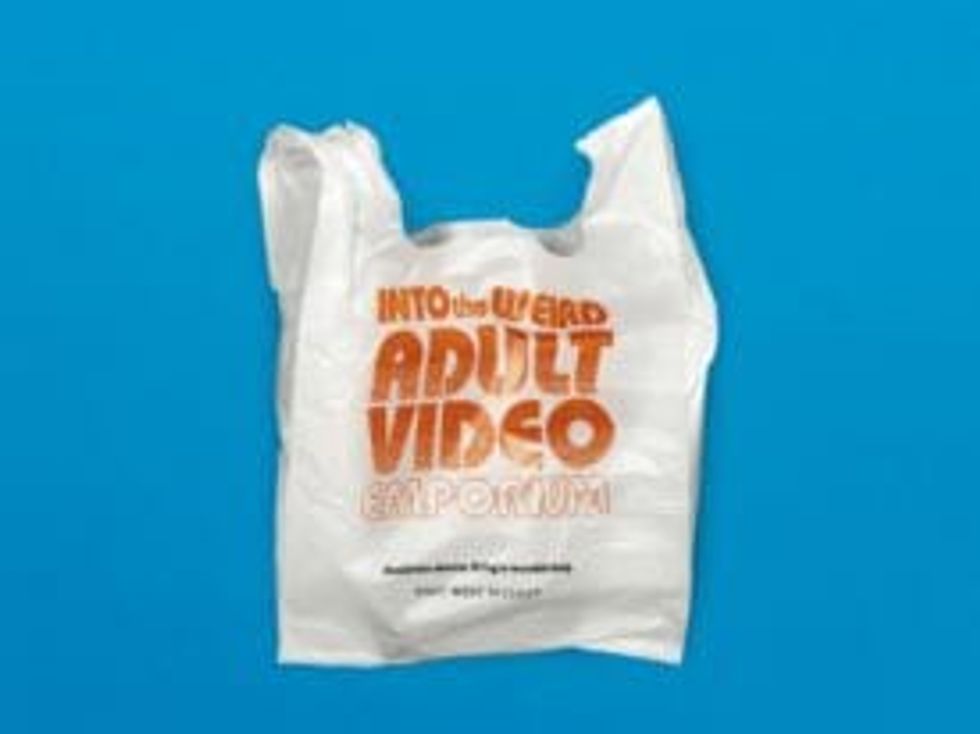 East West Market
People may think twice about choosing a plastic bag over a reusable, environment-friendly alternative if the plastic bag appears to come from a colon care facility, an adult video store, or a wart removal clinic.
People on Twitter are cheering for East West Market.
@nytimes <inappropriately loud, braying laughter>

— Bob Toy (@Bob Toy) 1560397898.0
@nytimes I love this step taken. @GreeningThe Lesson to learn for many of us

— Adeline Kushemererwa (@Adeline Kushemererwa) 1560399104.0
Others are more skeptical.
@nytimes congratz, you showed that you are completely ignorant of human nature and created a collectable.

— Raptor (@Raptor) 1560399867.0
@nytimes But they still manufactured the bags...how does this in any way reduce plastic

— Mark (@Mark) 1560398524.0
@nytimes Sometimes well intentions backfire. Oops 😬 not nice Canada !

— Doug (Dio) M (@Doug (Dio) M) 1560397842.0
@nytimes Stop supplying them. Only supply bags that are reusable at a cost.

— J (@J) 1560406510.0
Love or hate the bags, the initiative may be irrelevant soon. Canadian Prime Minister Justin Trudeau announced the effort to ban single-use plastics in Canada as early as 2021.
Keep reading...Show less