P!nk trolled the 'MAGA cult' on X after she launched her campaign to give away banned books to coincide with her Florida tour stops.
15 November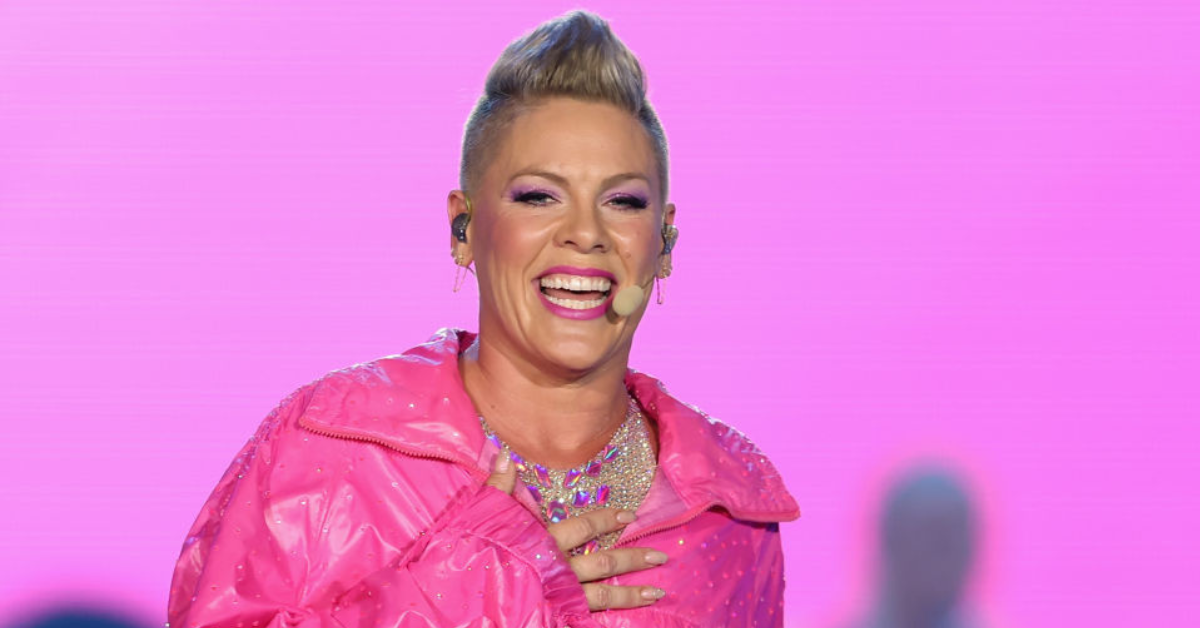 Christian Petersen/Getty Images
Grammy-winning artist and activist P!nk trolled the "MAGA cult" on X, formerly Twitter, after she launched her campaign to give away banned books to coincide with her Florida tour stops.
P!nk's actions are a powerful protest against book censorship in Florida, where bans on certain titles have surged under Republican Governor Ron DeSantis' administration. The renowned pop star has partnered with PEN America and Florida bookseller Books & Books to distribute 2,000 copies of banned books at her Miami and Sunrise concerts.
Amid heavy criticism from conservatives who've backed DeSantis' efforts, P!nk stood tall, writing:
"Hahahaha MAGA cult is mad tonight y'all. Their panties are in quite a bunch."
"They really dislike being challenged and get even angrier when they can't silence you. Oh well READ BANNED BOOKS!"
You can see her post below.

P!nk's initiative includes books like The Family Book by Todd Parr, The Hill We Climb by Amanda Gorman, Beloved by Toni Morrison, and selections from the Girls Who Code series. These books, once banned or challenged, are part of the free-expression advocacy group's index, signifying their suppression at some point.
She announced her PEN America partnership this week, emphasizing the joy books brought her since childhood and highlighting her refusal to stand by as authorities censor educational materials. She specifically condemned the targeting of books related to race, racism, LGBTQ+ themes, and those penned by authors of color, citing the detrimental impact on strides made toward equality in the country.
She has since shared PEN America's efforts on her X account, noting that the organization "started tracking book bans in 2021."
She has also encouraged her fans to follow the efforts of similar organizations such as the Florida Freedom to Read Project, the National Coalition Against Censorship (NCAC), and EveryLibrary.
P!nk has also used her profile in recent days to bring attention to different books, including The Hate U Give, To Kill a Mockingbird, and The Catcher in the Rye.
Many have applauded the singer's efforts.

P!nk's initiative comes in the wake of a wave of book removals from Collier County's public school libraries. This removal was prompted by Florida's recent legislation, which empowers schools to control the content of educational materials concerning gender and sexuality.

PEN America has singled out Florida as a significant hub for book bans, with the state responsible for more than 40% of such instances amidst a broader nationwide increase in restrictions. Historians have drawn parallels between this trend and the censorship practices reminiscent of authoritarian regimes.