Matthew Sheffield tweets thread identifying online sources of images used in Trump's NFT collection.
26 December 2022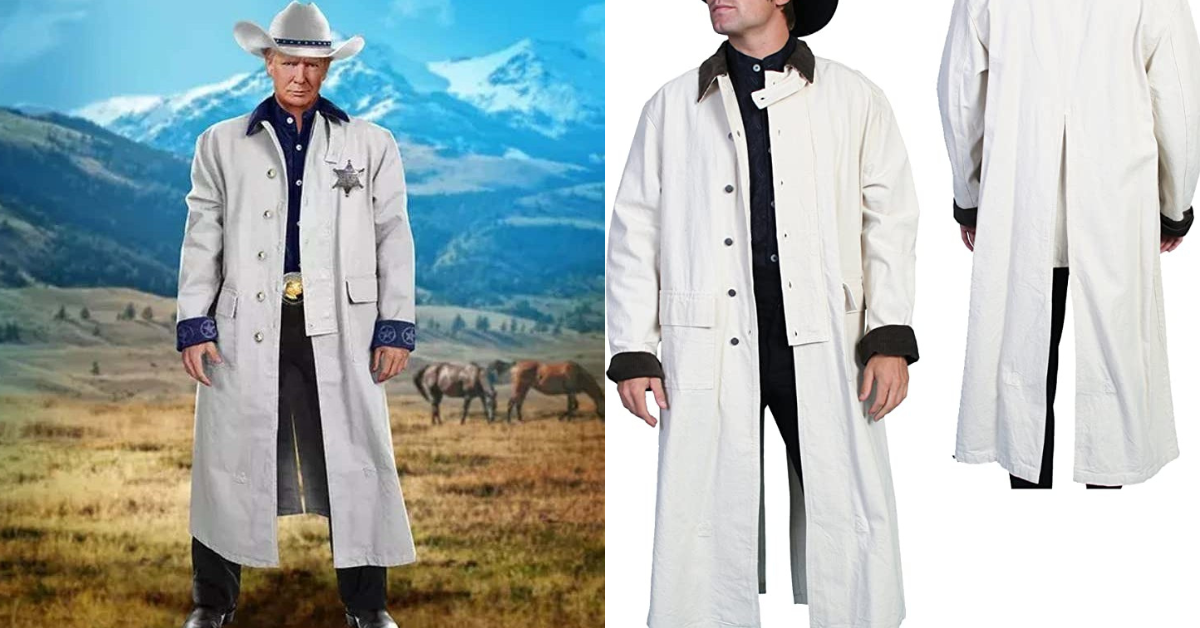 @mattsheffield/Twitter; Scully Sportswear/Amazon
On December 14, former Republican President Donald Trump teased he had a MAJOR ANNOUNCEMENT coming the next day. Pundits and the public speculated it concerned his 2024 presidential campaign or the 2022 midterms.
Was he handpicking a running mate?
Was he going to make a play for Speaker of the House in a GOP controlled House of Representatives?
What no one expected was it all to be a set up for Trump's latest money-making venture. Trump released a video introducing the world to his superhero digital trading cards—NFTs featuring himself in different costumes along with a chance to win prizes like autographs, Zoom calls, golf games or cocktails at Mar-a-Lago.
While his critics mocked the artwork and the narcissism, Trump's MAGA minions bought all 45,000 cards at $99 each.
That's almost $4.5 million worth of non-fungible tokens and a prize lottery.
Like these: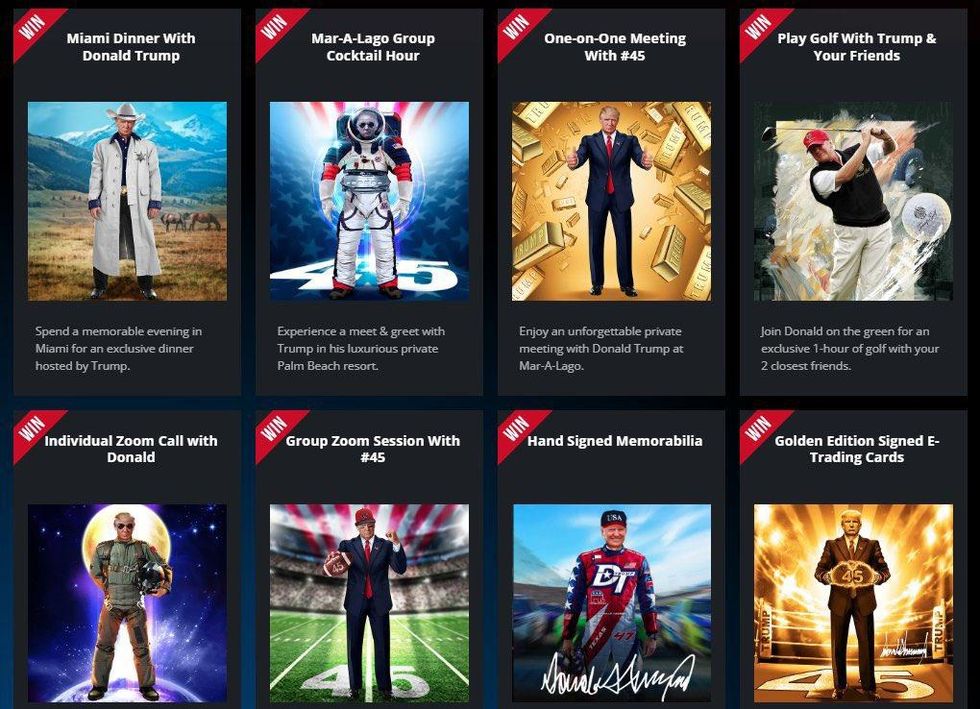 @RonFilipkowski/Twitter
But where did that artwork—or the buff body in it—come from?
Well, it didn't take internet sleuths long to track down the bodies and outfits featured. The editing made reverse image searches pretty simple and now people are questioning if there are copyright issues.
Although no one was surprised Trump's younger, thinner head was edited onto other bodies.
The Young Turks—a left-wing media outlet—shared the origins of many of the cards. National correspondent Matthew Sheffield—a former member of right-wing media—posted a Twitter thread of some of the easily identified rip-offs.
Sheffield started with Trump's western sheriff cosplay.
He followed up with the astronaut...
...then the Tom Cruise Top Gun parody...
...although it may have been a Florida GOP Governor Ron DeSantis parody.
Ron and Don aren't on good terms lately.
Sheffield's sources found Trump's tuxedo at Men's Wearhouse.
Trump's tribute to his trophy hunting sons came next.
Donald Trump Sr. never talks about hunting, Don Jr. and Eric enjoy posing with endangered animals they've shot whenever possible.
Sheffield also delved into why AI created images might be behind Trump's trading cards and why that's still a potential copyright infringement.
He closed out his thread with an error eagle-eyed individuals found in one of the Trump images.
A watermark—a means to hamper people using your images without authorization—is partially visible.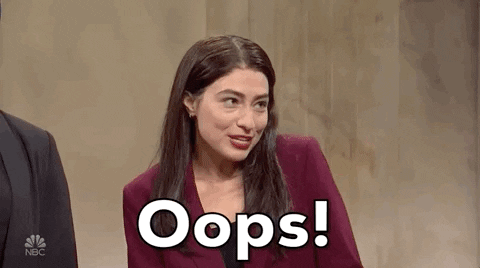 Giphy
People had questions about the product that lead The New York Post—a tabloid owned by Rupert Murdoch—to label Trump a con artist.
While others showed off more editing or artistic skills.
The former President currently finds himself facing legal entanglements on several fronts.

Has he just added copyright infringement to the list?