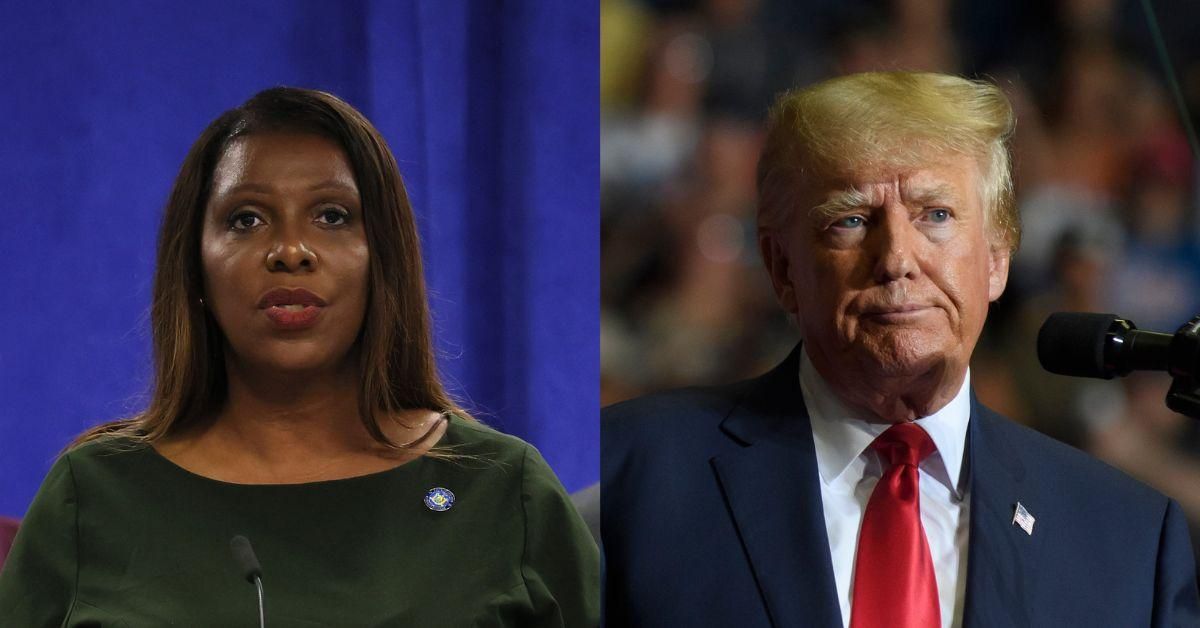 Michael M. Santiago/Getty Images; Jeff Swensen/Getty Images
New York Attorney General Letitia James announced yesterday the State of New York is suing former Republican President Donald Trump, his company the Trump Organization and his children Donald Jr., Eric and Ivanka.
So naturally, he has to give her a nickname.
Trump has a long history of doing this with his opponents—from "Little Marco" Rubio to "Lyin' Ted" Cruz and of course, "Crooked Hillary" Clinton and "Sleepy Joe" Biden.
But Trump's nickname for New York AG James—"Peekaboo"—aroused quite a bit of suspicion, because the nickname makes no sense.
Unless it's a coded form of a racist epithet.
Trump unveiled the nickname in a post on his social media platform Truth Social yesterday, and it immediately raised eyebrows.
See the post below.
Trump's post reads:
"Attorney General Letitia 'Peekaboo' James, a total crime fighting disaster in New York, is spending all of her time fighting for very powerful and well represented banks and insurance companies, who were fully paid, made a lot of money, and never had a complaint about me, instead of fighting murder and violent crime, which is killing New York State."
Quite the mouthful there.
But it's the use of "Peekaboo" that has really stuck with people, because it seems like a totally randomly chosen word until you consider the theory several people on the internet came up with.
It's the result of autocorrect not recognizing racial slurs or it's a deliberate code word for the anti-Black racial slur "j*gaboo."
Beginning in the days of the colonial slave trade, the word has a long history as a mocking term for Black people and is believed to be a portmanteau of "jig," like the dance, and "bugaboo," an old word for a ghost or spirit.
You get the picture.
Lending credence to the theory is the fact Trump also branded James a "racist." He has a long-standing habit of projection—accusing others of doing what he himself is doing.
On Twitter, people definitely found his choice of nickname interesting to say the least.

The lawsuit seeks $250 million in damages for widespread fraud going back years involving misleading financial statements made by the Trump Organization.
Trump dismissed the suit as a "witch hunt."