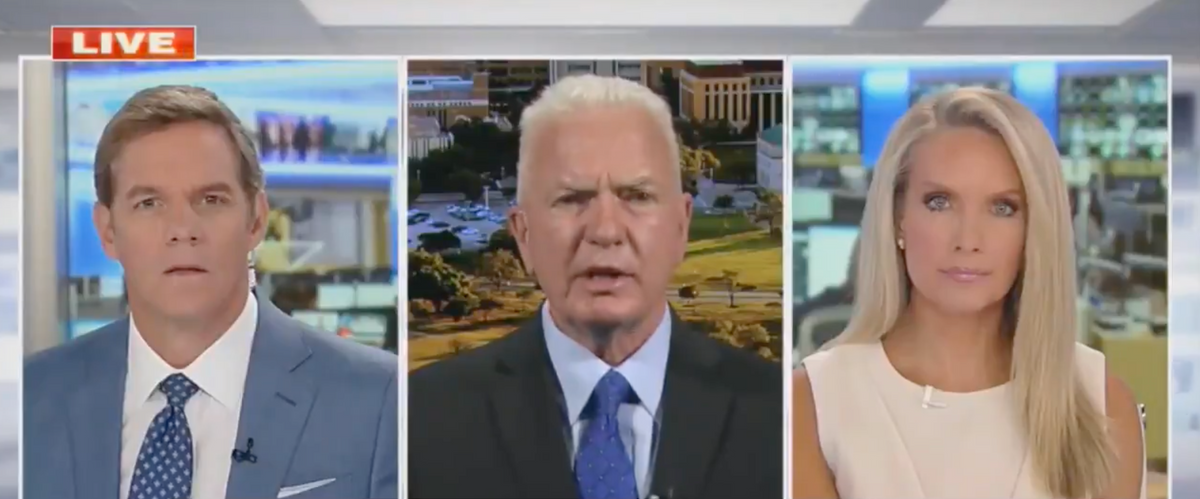 Fox News
As deadlier, more contagious variants of the virus that's killed over 600 thousand Americans continue to emerge, a major obstacle in stopping the spread are the millions who willfully refuse to take a vaccine, despite their proven safety and effectiveness.
Beyond conspiracy theories involving magnets and microchips and marks of beasts, a key talking point of anti-vaxxers was that none of the vaccines were fully approved by the Food and Drug Administration (FDA), though all of the vaccines in American circulation have been approved by the body for emergency use.
But on Monday, that talking point evaporated.
After reviewing 340 thousand pages and data from 44 thousand clinical trials, the FDA fully approved the Pfizer-BioNTech vaccine, a move that loosens constitutional constraints on vaccination requirements and is expected to prompt a wave of new vaccine mandates.
Fox News, which platforms some of the most widely-reached disinformation regarding vaccines, immediately began moving the goalposts, suggesting the approval was "rushed."
Watch below.
The full video of this segment shows that Adm. Brett Giroir quickly knocked down Dana Perino's question about whether the FDA's approval of the Pfizer was rushed. But note how in this one clip Fox News nods at the idea that approval was rushed *and* that it took too long 🙃 pic.twitter.com/Id8NVmXKzI
— Aaron Rupar (@atrupar) August 23, 2021
Fox anchor Dana Perino said in a segment:

"Sizzler for you now, The FDA just giving full approval for Pfizer's COVID vaccine. It's the first vaccine to get that full approval, and in record time to. That has critics asking if the process was rushed. Was it?"
Never mind that Fox News' on-air talent repeatedly praised former President Donald Trump for a vaccine creation plan literally titled "Operation Warp Speed."
Perino brought on Admiral Brett Giroir, who assured the audience:
"What this says today is we know the benefits. We know the harms. And this vaccine is safe and effective and every confidence can be given to that."
Then, less than a minute after Perino suggested the approval was "rushed," co-anchor Bill Hemmer asked:
"What took so long?"
The conservative network was once again prioritizing partisanship over safety and accuracy.
the pathological irresponsibility of conservative media is really something to behold https://t.co/kU6oKGoJNg

— ryan cooper (@ryan cooper) 1629728612.0
Naturally, now they will undermine confidence in the FDA. When a party has been anti-government, anti-science, an… https://t.co/k9i08zDR9F

— Teri Kanefield (@Teri Kanefield) 1629734190.0
There is absolutely no limit to the depravity, shamelessness, dishonesty, and bad-faith cynicism of the conservativ… https://t.co/hJe1XlWVvD

— Thomas Zimmer (@Thomas Zimmer) 1629735382.0
I give up. Let them do their bleach smoothies with a horse deworming chaser. https://t.co/8DlAlnHHzp

— Liddle' Savage (@Liddle' Savage) 1629734324.0
Really disappointing. FDA has been thoroughly reviewing data around this vaccine for almost a year now, since Pfize… https://t.co/XoGy3VYIGm

— Ian Sams (@Ian Sams) 1629729432.0
Me and husbae straight joked this morning Fox News would switch from the narrative of the importance of getting FDA… https://t.co/xjaXB7CdrN

— Atima Omara (@Atima Omara) 1629735675.0
Some called out the network, and its owner Rupert Murdoch, for hypocrisy.

Rupert Murdoch didn't think it was too rushed. He got it in December. https://t.co/PIfek3PCqh

— Molly Jong-Fast (@Molly Jong-Fast) 1629735490.0
Funny, I don't hear Fox getting alarmed about the rush to take a sheep dewormer, which, unlike the Pfizer vaccine,… https://t.co/Zp2h4XKq1S

— Mrs. Betty Bowers (@Mrs. Betty Bowers) 1629728435.0
A network that is forcing it's employees to get the vaccine is spreading disinformation about vaccines seems like a… https://t.co/5S5P9B99Wi

— IFY (@IFY) 1629735848.0
Fox has already mandated its own version of a vaccine passport system for employees.