GOP candidates squirm as 50,000 petitioners ask for open carry rights at Republican National Convention in Ohio.
07 April 2016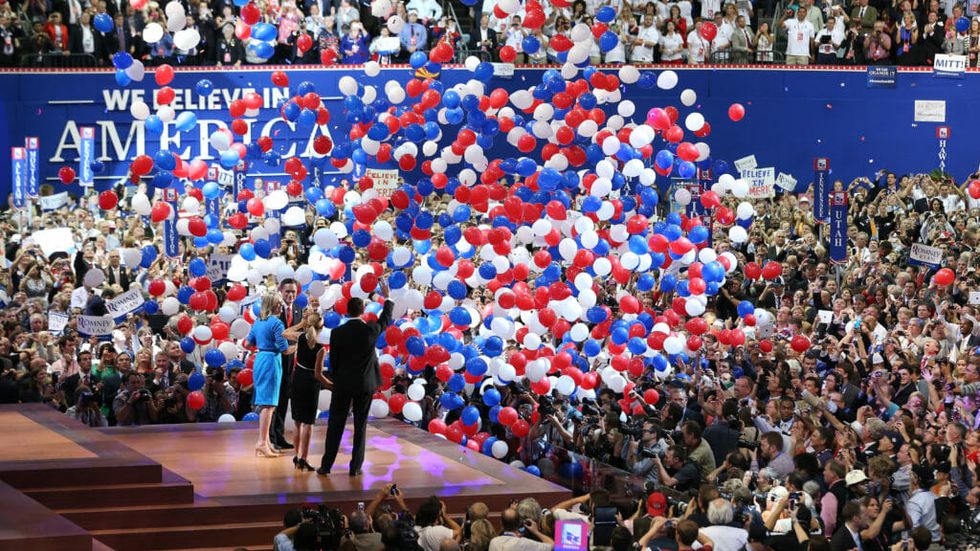 The Secret Service will not allow guns at the event, despite the fact that Ohio is an open carry state. The Quicken Loans Arena, which will host the event the week of July 18, is a gun-free zone. The candidates, who usually tout their lax gun policies, have been quiet on the topic — except for Donald Trump, who says he needs to "read the fine print" before he can issue an opinion. Trump has also said that he will eliminate gun-free zones in schools on his first day in office.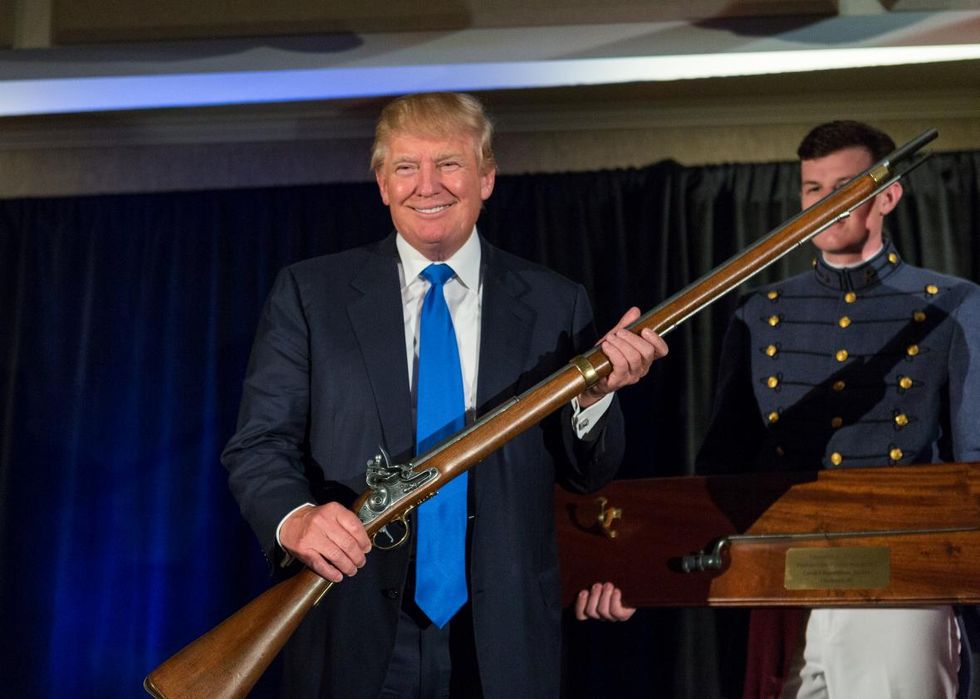 Credit: Source
A petition on Change.org is asking the convention to honor Ohio's open-carry rules. "The policies of the Quicken Loans Arena do not supersede the rights given to us by our Creator in the U.S. Constitution," says the petition, which boasts more than 52,000 signatures. "All three remaining Republican candidates have spoken out on the issue and are unified in their opposition to Barack HUSSEIN Obama's gun-free zones."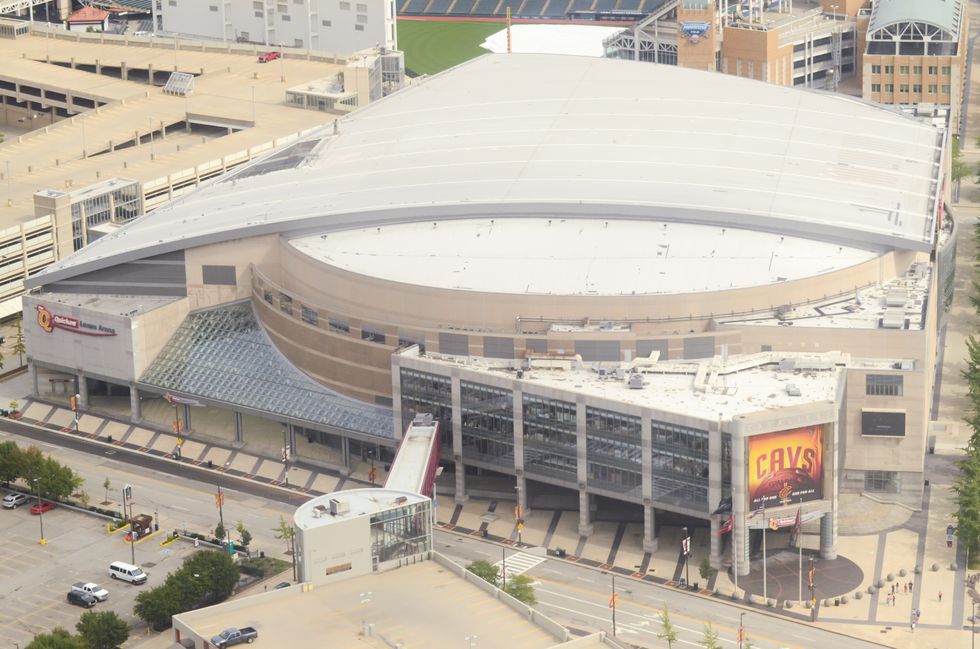 The Quicken Loans Arena. (Credit: Source)
Except in this situation, where the candidates could be facing as many as 50,000 armed constituents. What could go wrong?
That question appears to be the bait offered by the original writer of the Change.org petition. Jim Ryan, a liberal Democrat, says the petition is not a hoax, although by using
some of the language preferred by pro-gun lobbyists, including an all-caps rendition of President Obama's middle name, he initially gave the impression that he was a conservative petitioner — or a satirical opponent.
Ryan said he knew that the Republican presidential candidates would never agree to appear in front of thousands of armed individuals. But he also says that if these politicians are sincere about what they say about expanding gun rights, they should also be willing to allow guns at the convention. "If they can't live in accordance with the policies they impose upon us, they owe us that rational conversation," Ryan said. "I'm 100 percent sincere in my conviction that guns should be allowed at the GOP convention. [It would be a reflection of] the policies they sought to impose around the nation."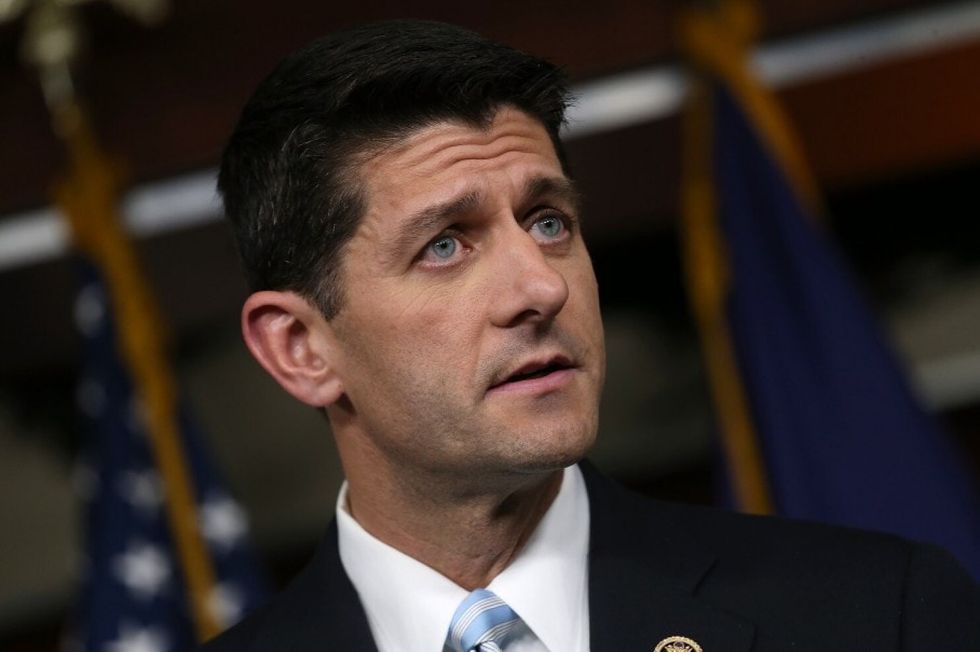 Paul Ryan. (Credit: Source)
But thousands of expected protesters and supporters can open carry outside the stadium; the state of Ohio is spending $50 million on personnel and riot gear to deal with any unrest. One possible source: Trump has said that "there will be riots" if he is not given the party's nomination. As his rhetoric continues to alarm party leaders, the possibility of a contested nomination rises — and many believe John Kasich is sticking around for just that moment.
As governor of the state of Ohio, Kasich is  tasked with commanding the National Guard in the event of civil unrest — a National Guard that already has a dark history of clashing with demonstrators in the state. Kasich, and his opponents on the stage, now find themselves in an uncomfortable position created by their own policies.
Keep reading... Show less