In a statement , the Army Corps of Engineers announced it would deny a permit to access and drill under Lake Oahe, a key section of the Dakota Access Pipeline. According to Jo-Ellen Darcy, the Army's Assistant Secretary for Civil Works, the decision was based on a need to explore alternate routes after choosing to delay the decision on the easement to discuss with the Standing Rock Sioux Tribe, whose reservation lies a half mile south of the proposed crossing.
"Although we have had continuing discussion and exchanges of new information with the Standing Rock Sioux and Dakota Access, it's clear that there's more work to do," Darcy said. "The best way to complete that work responsibly and expeditiously is to explore alternate routes for the pipeline crossing." She added that the Army Corps intends to issue an Environmental Impact Statement "with full public input and analysis."
Local Native Americans and activists from across the nation have traveled to the Standing Rock site to try and block a planned $3.7 billion oil pipeline which would transport fracked crude from North Dakota's Bakken oil field to a refinery in southern Illinois. The tribal leadership has alleged that the project could destroy sacred lands, but their attempts to block construction in court have been unsuccessful. Energy Transfer Partners, the Texas-based pipeline operator, had moved forward, building on lands indigenous leaders say contain sacred burial grounds.
But in a sharply worded response , Energy Transfer Partners and Sunoco Logistics Partners slammed the Army Corps for what it described as a "political" decision and indicated that it will seek to continue construction once President Barack Obama leaves office.
"The White House's directive today to the Corps for further delay is just the latest in a series of overt and transparent political actions by an administration which has abandoned the rule of law in favor of currying favor with a narrow and extreme political constituency," they said. "As stated all along, ETP and SXL are fully committed to ensuring that this vital project is brought to completion and fully expect to complete construction of the pipeline without any additional rerouting in and around Lake Oahe. Nothing this Administration has done today changes that in any way."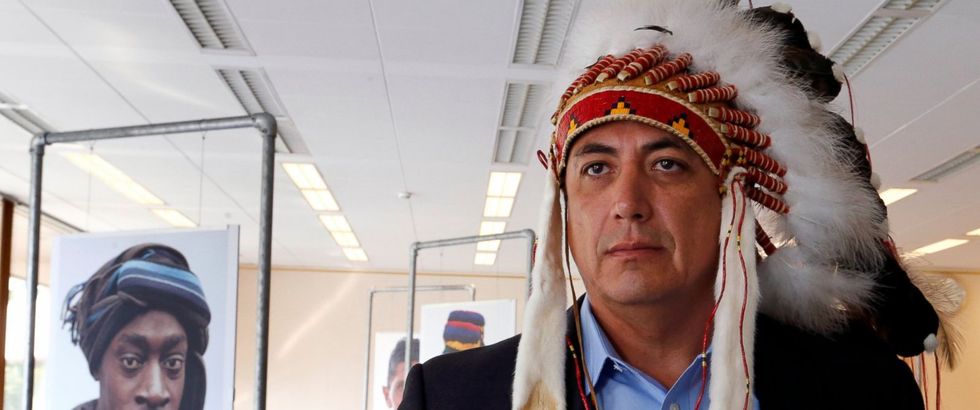 Dave Archambault II, Standing Rock Sioux Tribal Chairman. (Credit: Source .)
Standing Rock Sioux Tribal Chairman Dave Archambault II applauded the Army Corps' decision to halt construction on the pipeline, but cautioned tribe members and demonstrators that he hopes President-elect Donald Trump and his incoming administration "respect this decision and understand the complex process that led us to this point."
The fear that the president-elect, who owns stock with Energy Transfer Partners, could complicate matters by seeking to complete the original route is not an unfounded one. On Thursday, Trump's transition team released a briefing saying that Trump supports the completion of the project. But their communication was quick to note that Trump's support "has nothing to do with his personal investments and everything to do with promoting policies that benefit all Americans." The transition team also attempted to strike down any claims
that suggest otherwise, saying that critics of the president-elect's position "are only attempting to distract from the fact that [President-elect Trump] has put forth serious policy proposals he plans to set in motion on Day One."
According to journalist Daniel Gross, "it's easy to see" how the decision from the Army Corps "could be reversed in a matter of months," saying that "the fact that Trump owns shares in some of the companies backing the pipeline company doesn't seem to be a disqualifying issue for him." Moreover, he writes , "the media and political systems have normalized the notion that Trump will use his position to pursue policies that appear to benefit him and his family financially."
There's "good reason to believe," continues Gross, that the companies' "analysis of the situation isn't just posturing—and their confidence is downright terrifying... The companies are confident that, regardless of the merits, regardless of the perceived independence and professionalism of the Army Corps of Engineers, the corporations will essentially be able to have their way. They're confident that under the Trump administration, the executive branch will easily reach down into agencies to influence policy made by career civil servants in ways that benefit private corporations and investors."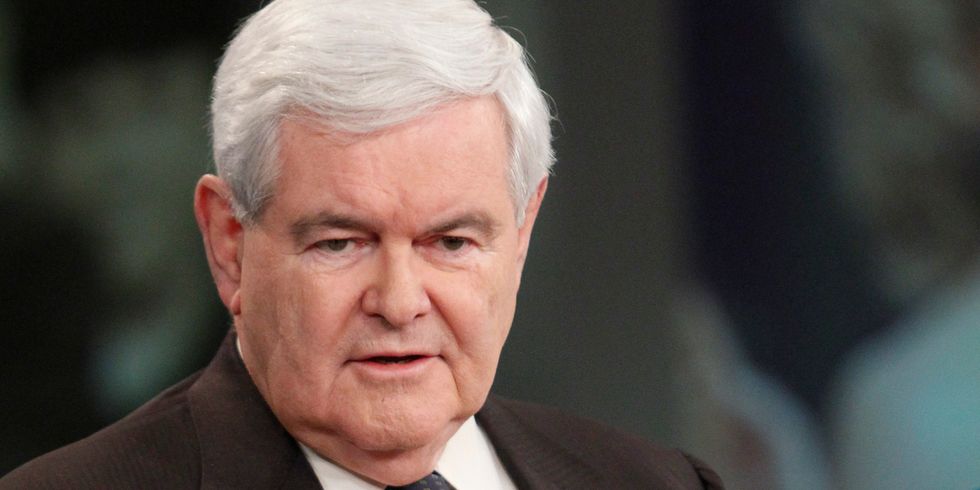 Newt Gingrich, the former Speaker of the House. (Credit: Source .)
A recent report indicates that Congressional Republicans believe American citizens care little––if at all––for the president-elect's many conflicts of interest. "This is a great test-case between the pre-Trump and pro-Trump worlds," said former Speaker of the House Newt Gingrich, one of Trump's more prominent supporters. "In a pre-Trump world dominated by left-wing ideas, anyone successful is inherently dangerous and should be punished for trying to serve the country. The American people knowingly voted for a businessman whose name is inextricably tied to his fortune... I'd say to the left wing, get over it."
Keep reading... Show less