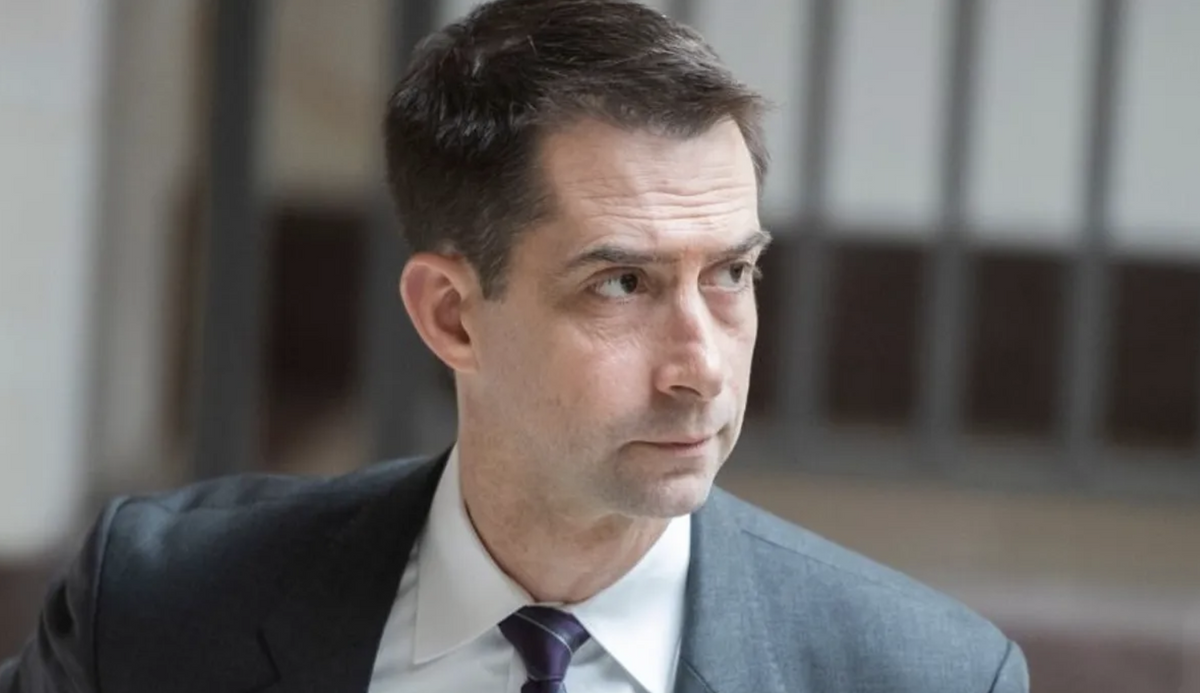 Tom Williams/CQ-Roll Call, Inc via Getty Images
Just weeks after questionable comments about Black leadership in D.C., Senator Tom Cotton (R-AR) is once again accused of racism for arguing that slavery was a "necessary evil."
Cotton's comments came during criticisms of the 1619 Project, a New York Times essay series examining the impact of slavery on the United States and its founding. Cotton introduced a bill that would cut funding for schools that incorporated the 1619 Project as part of their curriculums.
Cotton told the Arkansas Democrat-Gazette:
"We have to study the history of slavery and its role and impact on the development of our country because otherwise we can't understand our country. As the Founding Fathers said, it was the necessary evil upon which the union was built, but the union was built in a way, as Lincoln said, to put slavery on the course to its ultimate extinction."
The comments were criticized by historian and writer Nikole Hannah-Jones, who spearheaded the 1619 Project.
Cotton is now attempting to walk back the comments by claiming that slavery as a necessary evil was a view put forth by the founding fathers and Abraham Lincoln.
He falsely claimed that the 1619 Project was "debunked."
In reality, slavery was not on a "path to extinction," but actually expanded with the advent of cotton and other lucrative crops in the southern states. By the time of the Civil War, slavery was relied upon for labor to maintain these crops.
Cotton was swiftly corrected.
People soon began roasting Cotton for his reinterpretation of history.
Cotton's press secretary, James Arnold, stressed that Cotton was expressing the views of the founding fathers, and that "reporting to the contrary is politically motivated and dishonest."