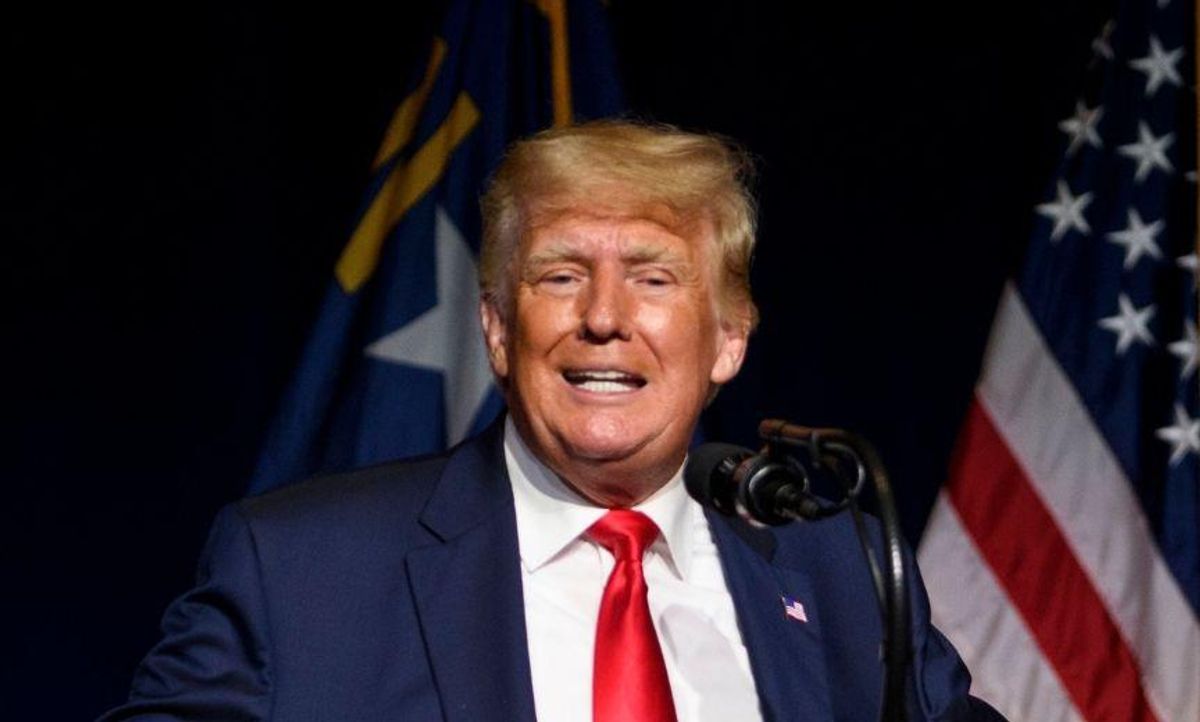 Melissa Sue Gerrits/Getty Images
After his frequent lies and off-the-cuff insults got him banned from a host of social media outlets for inciting violence, former President Donald Trump continues to issue borderline incoherent statements riddled with inaccuracies and outright lies.
In one recent statement, Trump praised the Nigerian government for banning Twitter after the social media outlet suspended the account of its President, Muhammadu Buhari.
Trump—who is permanently banned from Twitter—said he would love to follow the Nigerian government's lead and suggested he'd make efforts to ban certain social media sites as well if he runs and wins in 2024.
Read the lengthy statement below.
Trump wrote:

"Congratulations to the country of Nigeria, who just banned Twitter because they banned their President. More COUNTRIES should ban Twitter and Facebook for not allowing free and open speech—all voices should be heard. In the meantime, competitors will emerge and take hold. Who are they to dictate good and evil if they themselves are evil? Perhaps I should have done it while I was President. But Zuckerberg kept calling me and coming to the White House for dinner telling me how great I was. 2024?"
Trump said that "More COUNTRIES should ban Twitter and Facebook for not allowing free and open speech," with apparent disregard for the fact that these are private companies and that government bans on them would constitute actual free speech violations.
People were amazed at the statement.
People also noticed Trump's admission that he was swayed by Facebook founder Mark Zuckerberg's flattery.
Trump continues to be the favorite among Republicans for the GOP's 2024 nomination. Judging by the end of this statement, he very well may run.