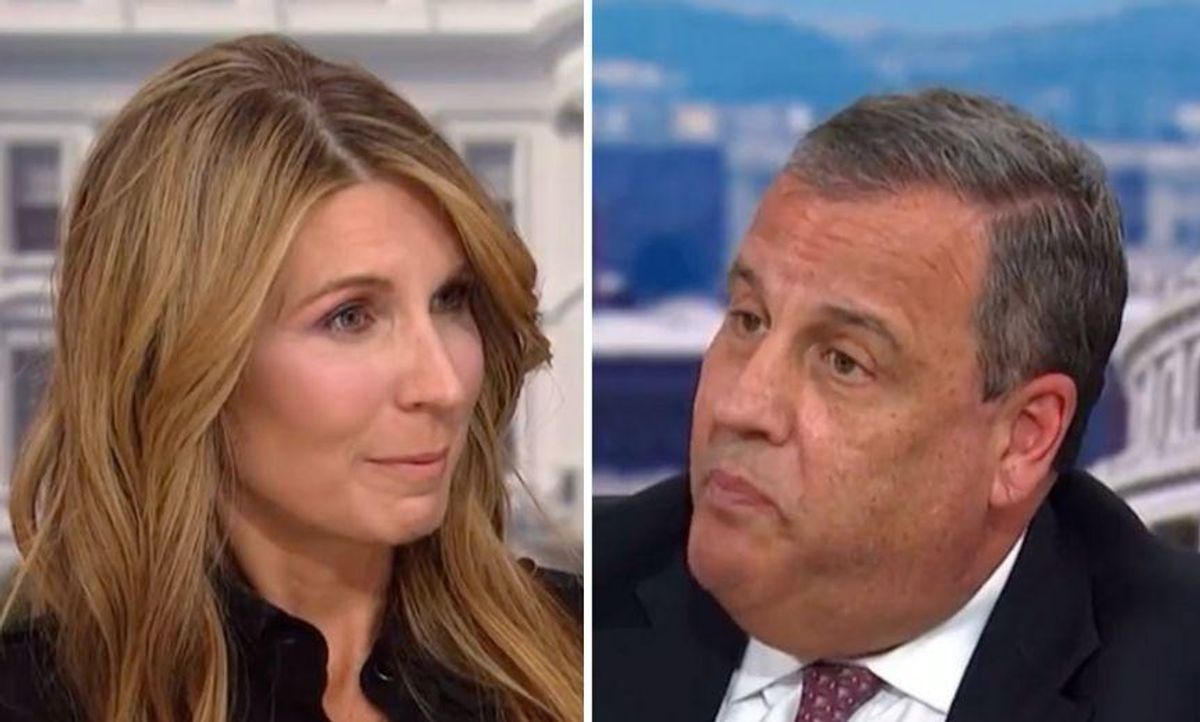 MSNBC
The Republican former Governor of New Jersey and ex-Trump ally—Chris Christie—is on a self-imposed quest to drive the Republican party away from the conspiracy theories and lies that have come to define it.
A key part of this is denouncing the conspiracy theories promoted by former President Donald Trump.
Christie recently said in a speech to the Republican Jewish Coalition:

"We need to face the realities of the 2020 election and learn, not hide, from them. We need to discredit the extremists in our midst the way we've done it before. ... We need to renounce conspiracy theorists and the truth deniers; the ones who know better and the ones who are just plain nuts. We need to give our supporters facts that will help them put all those fantasies to rest, so everyone could focus with clear minds on the issues that really matter."
The speech earned Trump's ire and revived attention to Christie's book, Republican Rescue.
While hawking the book on MSNBC this past week, Christie sparred with host and prominent former Republican Nicolle Wallace, who pressed him on why he didn't "take on Fox News" in a book dedicated to wrenching the party from the grasp of delusion.
Watch below.
Wallace emphasized the antics of far-right Fox News host Tucker Carlson, who routinely spews conspiracy theories on everything from secretly defective vaccines to the "Great Replacement."

After Christie claimed not to know much about Carlson's widely-known disinformation, Wallace continued:
"It's a book with 'truth-deniers, conspiracy theorists' on the cover and you attack CNN and the New York Times and MSNBC and not Fox?"
Christie claimed that he only pointed out the biases of entities like CNN and the New York Times when Wallace concluded:
"I don't think it's an intellectually honest case to make against conspiracy theories without taking on Fox News."
People largely took Wallace's side at Christie's expense.
And it wasn't long before internet sleuths dug up a 2017 tweet from Christie announcing he'd be on the Tucker Carlson Show—despite his 2021 claim of knowing very little about the far-right disinformation peddler.

Awkward.