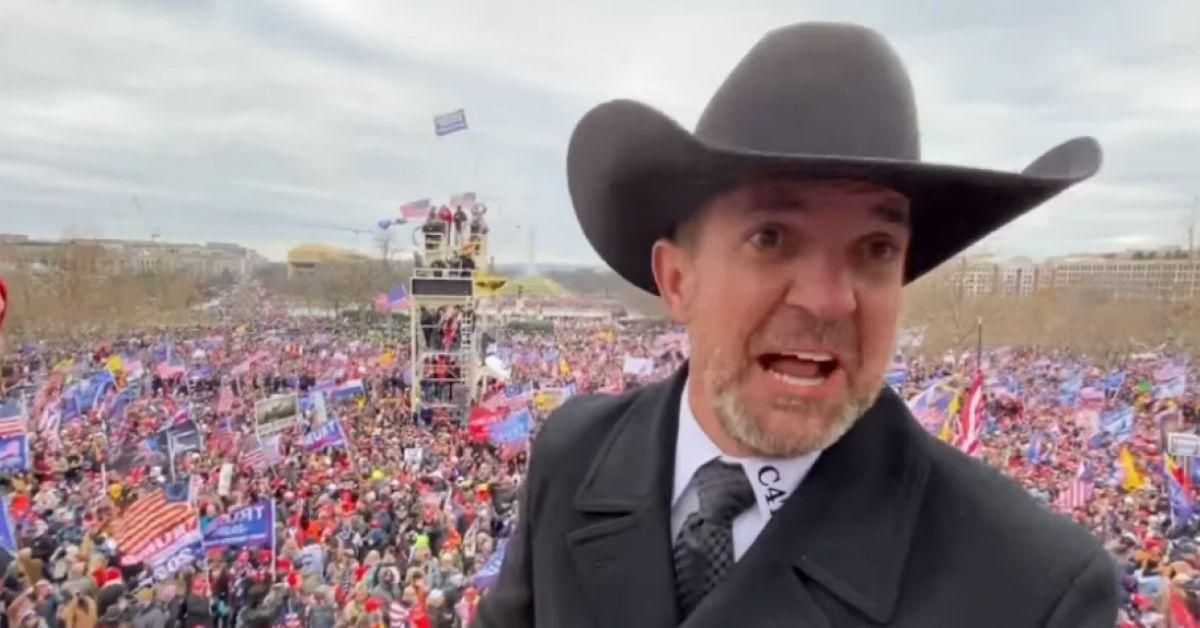 Cowboys for Trump
A federal judge ordered Tuesday a New Mexico politician be removed from office because of his involvement in the January 6 coup attempt at the United States Capitol.
Otero County Commissioner Couy Griffin—who is also the founder of a group called Cowboys for Trump—will be removed from his post after watchdog group Citizens for Responsibility and Ethics in Washington (CREW) filed suit against Griffin in March after his involvement in the insurrection was revealed.
The decision marks the first time in more than a century a court has issued such a ruling for participation in an act of insurrection.
CREW and its lawyers alleged in their lawsuit Griffin violated Section 3 of the 14th Amendment, which prohibits elected officials from "engaging in insurrection or rebellion."
Griffin was not accused of participation in any violent acts on January 6, but federal Judge Francis J. Mathew of the New Mexico District Court ruled Griffin having trespassed on restricted grounds and having "normalized and incited violence" constituted acts of insurrection.
An eyewitness to Griffin's activities testified Griffin also took on a leadership position during the insurrection and filmed himself making violent comments on social media.

CREW President Noah Bookbinder heralded the decision as a "historic" win for the rule of law.
In the group's press release about the court decision, Bookbinder said:
"This is a historic win for accountability for the January 6th insurrection and the efforts to disrupt the peaceful transfer of power in the United States..."
"..This decision makes clear that any current or former public officials who took an oath to defend the U.S. Constitution and then participated in the January 6th insurrection can and will be removed and barred from government service for their actions."
On Twitter, many cheered the court's decision and called for Section 3 to be applied to more insurrectionists.
Section 3 of the 14th Amendment was put in place in the wake of the Civil War with the intent to deal with treason on the part of members of the former Confederacy as part of the post-war Reconstruction of the South.