"The heel is the transmission."
12 June 2019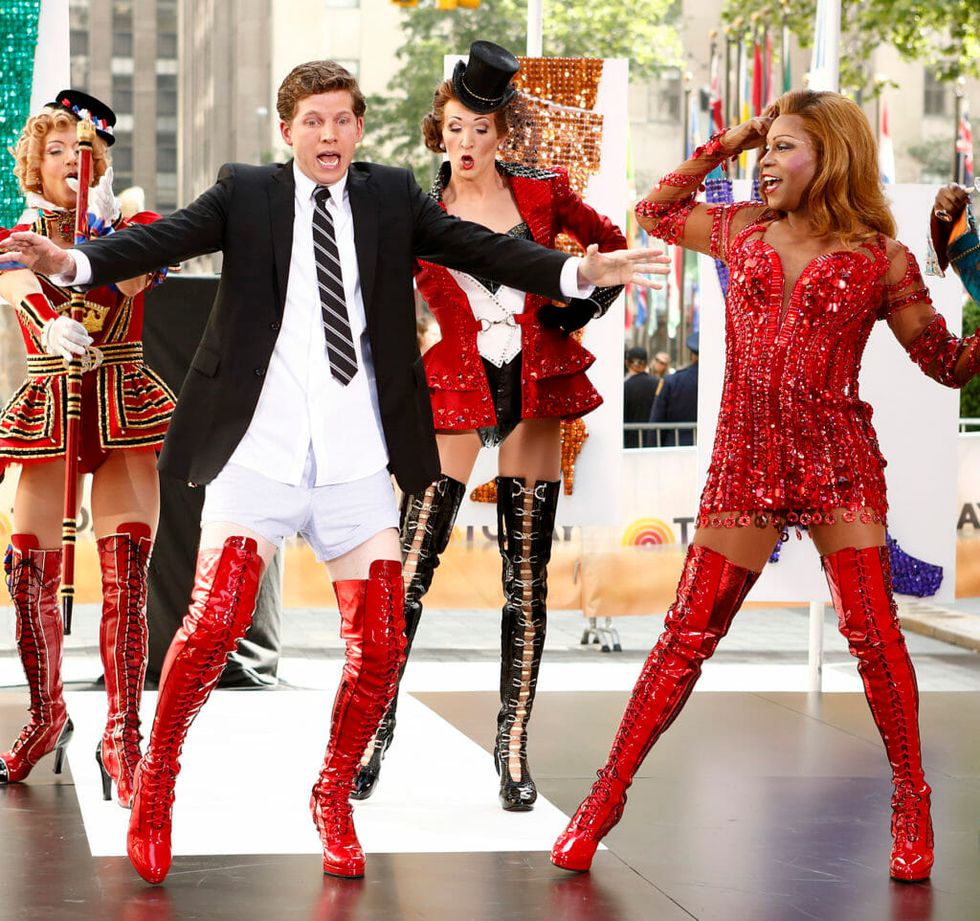 The musical "Kinky Boots" appears on NBC News' "Today" show. (Peter Kramer/NBC/NBC NewsWire via Getty Images)
Whether you're new to "Kinky Boots" or have been a long-time fan of the Broadway musical, you've probably seen the iconic, red, knee-high boots in commercials or promo posters. But did you know that the floundering shoe factory in the show made many more sexy shoes than just the ones we associate it with? And now is your chance to see them on the big screen.
Filmed at the Adelphi Theatre in London, "Kinky Boots" arrives in movie theaters nationwide June 25 and 29 only. In addition to the full production, audiences will enjoy an exclusive behind-the-scenes look at the story of "Kinky Boots" and never-before-seen footage from the record-breaking Broadway run, which closed last month after more than six years and 2,500 performances.
Tickets for "Kinky Boots the Musical" are available online here and at participating theater box offices.
Presented by Fathom Events, this special two-night event will premiere in nearly 500 U.S. cinemas on Tuesday, June 25 at 7:00 p.m. and Saturday, June 29 at 12:55 p.m. local time, through Fathom's Digital Broadcast Network (DBN). For a complete list of theater locations, visit the Fathom Events website (theaters and participants are subject to change).
In the interim, check out these photos of the other "Kinky Boots" and costumes you should watch out for in the show, all designed by two-time Tony winner Gregg Barnes. Barnes said about his boots, "We had to make them strong enough so [men] could dance in them. We did so much research and development."
In another interview with Playbill, Barnes said that some of his inspirations for the show included Mariah Carey, Mary J. Blige, Whitney Houston, and Alexander McQueen. He added, "It's a real tradition in the drag world to give a nod to couture or runway fashion, but very often it's divas. Because a lot of drag performance is lip-synching, we thought that it's appropriate that we think of celebrity tie-in..."
Can you spot some of the inspirations below? Check out some of the fashion illustrations below and the actual costumes!
Tickets for "Kinky Boots the Musical" are available online here and at participating theater box offices. Get them now!
Keep reading...Show less