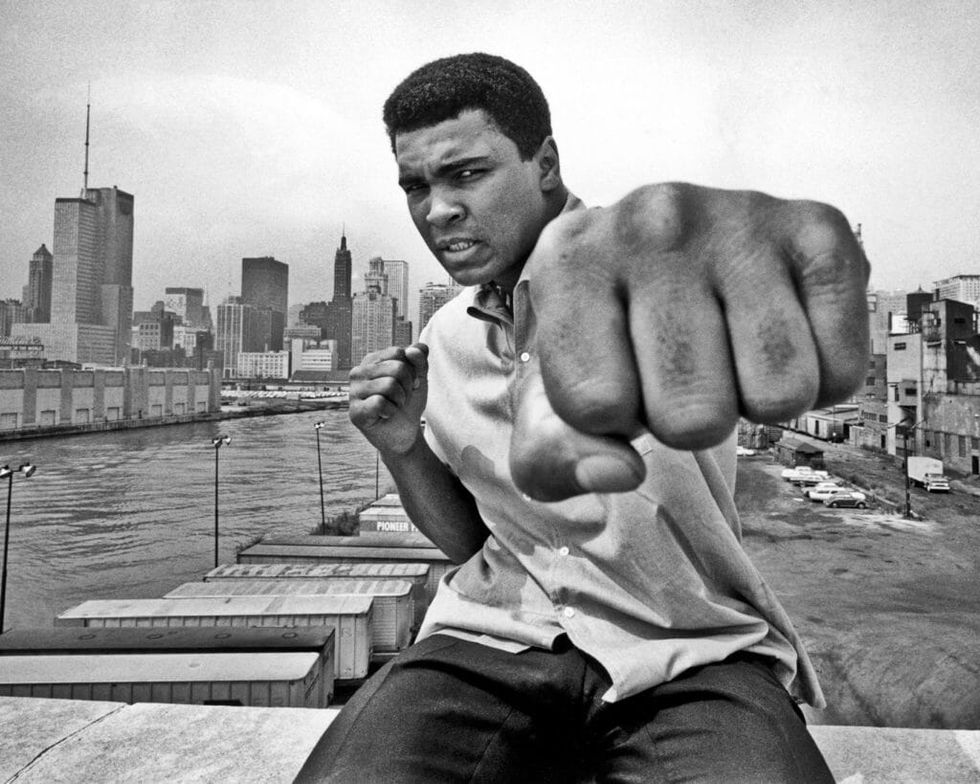 Boxing legend and former heavyweight champion Muhammad Ali passed away Friday, June 3, from respiratory complications at a hospital near Phoenix, Arizona. He was 74. Ali had been an advocate for Parkinson's Disease more than 30 years after his initial diagnosis. He had also been battling advanced symptoms in recent years. The disease can lead to complications that affect the breathing of patients.
Ali was admitted to the hospital on Thursday for what his spokesperson believed would be a brief stay. (Ali last had a multi-day hospital stay in January of last year, receiving treatment for a urinary tract infection.) Doctors warned Ali's family members that his health appeared worse than during prior admissions. According to a source close to Ali's family who spoke with NBC, Ali had been in grave condition. Los Angeles Times sports writer Lance Pugmire tweeted a similar message to his followers.
[embed]
Can confirm from very strong source that it's "very, very grave" for @MuhammadAli.

— Lance Pugmire (@Lance Pugmire) 1464992954.0
[/embed]
Boxer Amir Khan also sent a message expressing his support to Ali's family via Twitter, which included the hashtag #AliBomaye, referencing a chant heard during 1974's "Rumble in the Jungle," a match Ali had with George Foreman in what was then the Republic of Zaire (now the Democratic Republic of Congo). Ali won the match by knockout, putting Forman down before the end of the eighth round.
Our Prayers and thoughts are with @MuhammadAli and his family #AliBomaye

— Amir Khan (@Amir Khan) 1464993367.0
Ali, who changed his name from Cassius Clay after joining the Nation of Islam in 1964, had reduced his public visibility in recent years, but he remained a recognized celebrity worldwide for his accomplishments in the boxing ring. He won an Olympic gold medal as a light-heavyweight in 1960 and a World Heavyweight Championship after defeating Sonny Liston by knockout in the seventh round in 1964. At age 22, he became the youngest boxer to take the title from a reigning heavyweight champion, a record which he held until 1986, when a then 20-year old Mike Tyson took the title from reigning champion Trevor Berbick. Ali would receive numerous accolades before officially retiring from professional boxing in 1979.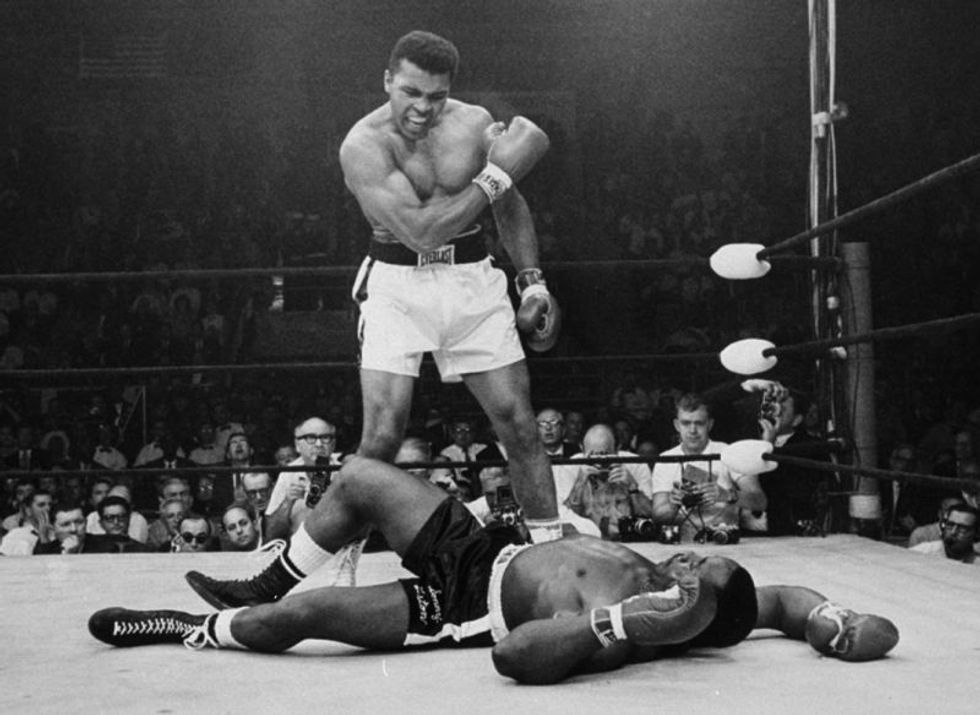 Credit: Source.
Away from the ring, Ali continuously made headlines for 
his social activism, often espousing opinions on religious freedom and racial injustice. He was a conscientious objector to the Vietnam War and in April 1967, infamously refused induction into the armed forces. In response, the World Boxing Association stripped him of his world title. In June 1967, a federal court convicted Ali of violating Selective Service laws. The court sentenced him to five years in prison and fined him $10,000. Ali later appealed his case and never served prison time.
Credit: Source.
Ali famously traveled to Iraq in 1990 and met with Saddam Hussein in Baghdad hoping to negotiate the release of Americans held hostage in Iraq and in Kuwait, which earned some raised eyebrows. Similarly, Ali publicly appealed to Iranian officials for the release of detained hikers Shane Bauer and Josh Fattal in 2011.
In recent months, Ali made headlines after condemning jihadism following November's attacks in Paris which left 130 people dead. "I am a Muslim and there is nothing Islamic about killing innocent people in Paris, San Bernardino, or anywhere else in the world," he said. "True Muslims know that the ruthless violence of so called Islamic Jihadists goes against the very tenets of our religion."
Ali also weighed in on the upcoming presidential election, defending his fellow Muslims against calls to ban them from entering the United States. "Speaking as someone who has never been accused of political correctness, I believe that our political leaders should use their position to bring understanding about the religion of Islam and clarify that these misguided murderers have perverted people's views on what Islam really is."
Ali's family plans to hold a funeral service in the legendary athlete's hometown of Louisville, Kentucky.
Keep reading... Show less