The Fox New host admired how 'good' and 'hard' the former President looks in his mugshot after he surrended to authorities in Georgia over his plot to overturn the 2020 election.
28 August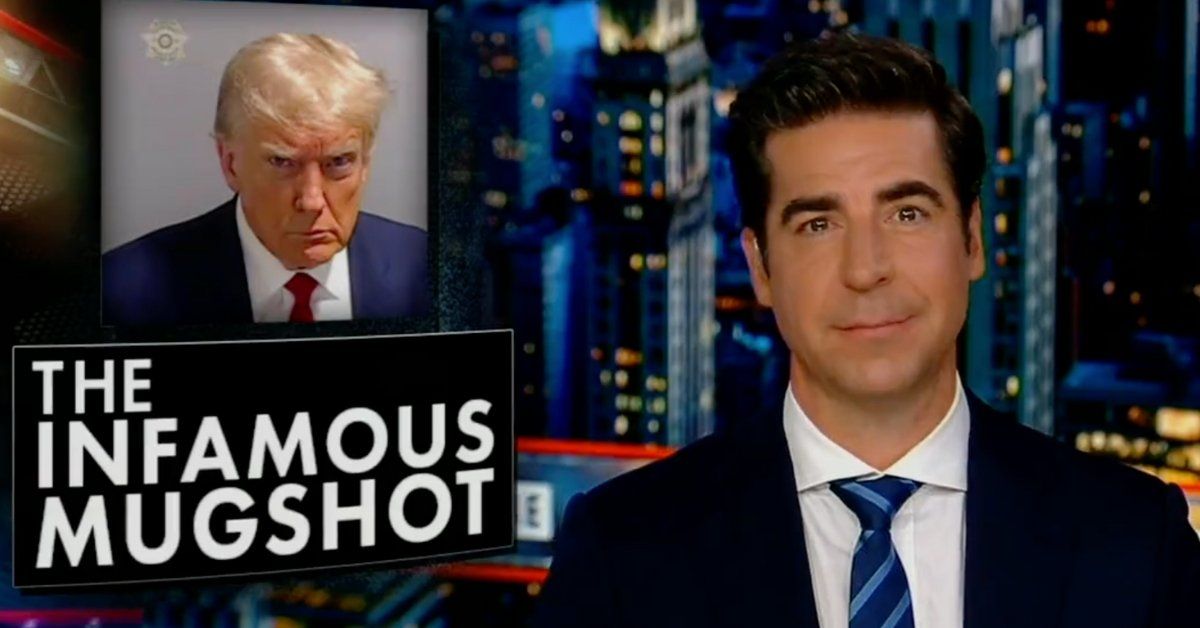 Fox News
Fox News host Jesse Watters ignited controversy on Friday with his comments praising former President Donald Trump's mugshot, which was released after Trump turned himself in to Georgia's Fulton County Jail on charges related to his efforts to overturn the state's 2020 presidential election results.
During one segment, Watters expressed admiration for how Trump looked in his mugshot, using phrases like "good" and "hard" to describe the former President's appearance. Watters even joked about wanting to hire the jail's photographer for his Christmas card due to how impressed he was with Trump's appearance in the image.
At one point, he even said:

"I say this with an unblemished record of heterosexuality: He looks good and he looks hard."
You can hear what Watters said in the video below.
Watters also likened the mug shot to the "new Che Guevara T-shirt," drawing a parallel to the iconic image of Marxist revolutionary Che Guevara that has been depicted on clothing for years.

You can hear what Watters said in the video below.

Many have called out Watters for the segment.
Earlier this month, a grand jury in Georgia investigating Trump's attempts to overturn the 2020 election result handed up a criminal indictment that resulted in more charges for the ex-President.

Trump and 18 of his associates—including his attorney Rudy Giuliani and former Chief of Staff Mark Meadows—have been charged under Georgia's anti-racketeering law, marking the fourth time Trump has been indicted this year.
He faces 91 charges across four separate indictments. His attempts to overturn the 2020 election resulted in charges from the Justice Department following an investigation conducted by Jack Smith, the special counsel who had earlier charged him with allegedly stealing classified documents from the White House after leaving office.
Trump also faces state charges in New York for potential campaign finance violations related to a hush money payment he made to adult film actor Stormy Daniels during the 2016 presidential election.