Minnesota Governor has declared the attack "an act of terrorism."
07 August 2017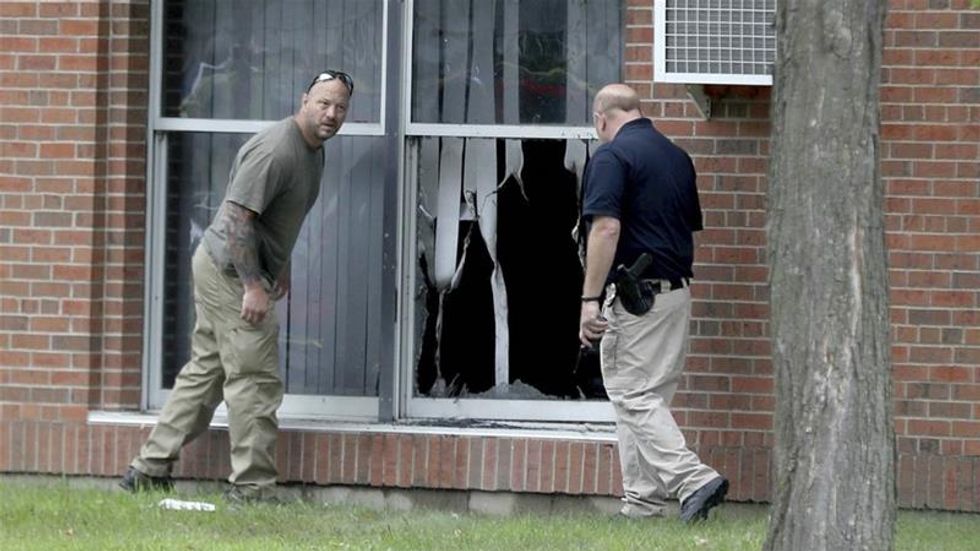 On Saturday, the Dar Al Farooq Islamic Center in Bloomington, Minnesota was bombed as worshippers gathered inside for morning prayers.
While no one was hurt in the blast, the Imam's office did sustain damage. The FBI has launched an investigation to determine whether the attack was a hate crime and who was behind it.
According to Asad Zaman, Director of Muslim American Society of Minnesota, "a witness saw something being thrown at the imam's office window from a van or truck before the blast". Investigators confirmed the bomb was an "improvised explosive device."
Minnesota's Democratic Governor Mark Dayton on Sunday declared the bombing "an act of terrorism," adding:
"What a terrible, dastardly, cowardly, terrible act this was that was committed. The destruction done to this sacred site is just unthinkable, unforgivable. I hope and pray the perpetrator will be caught and prosecuted to the full extent of the law."
For many, the silence from The White House on the attack was deafening.
Dear @realDonaldTrump, There was an act of domestic terrorism at the Dar Al Farooq mosque. Your silence is deafening. Sincerely, America

— Michael Skolnik (@Michael Skolnik) 1502043131.0
Did I miss Trump's statement of concern for the victims of this bombing and members of the Mosque? Does he care? https://t.co/WIWOCewIt4

— Marty (@Marty) 1501997172.0
Apparently there was a terrorist bombing in Minnesota today. Take one guess why Trump has said nothing about it. https://t.co/4PoyfCY4YT

— Mark Follman (@Mark Follman) 1501977173.0
The bombing at a mosque in Minnesota yesterday joins the list of terror attacks Trump won't talk about https://t.co/nK4dTTzU0a

— Mother Jones (@Mother Jones) 1502059691.0
As of Monday morning, Donald Trump still had not issued a statement or a tweet on the bombing.
Keep reading...Show less