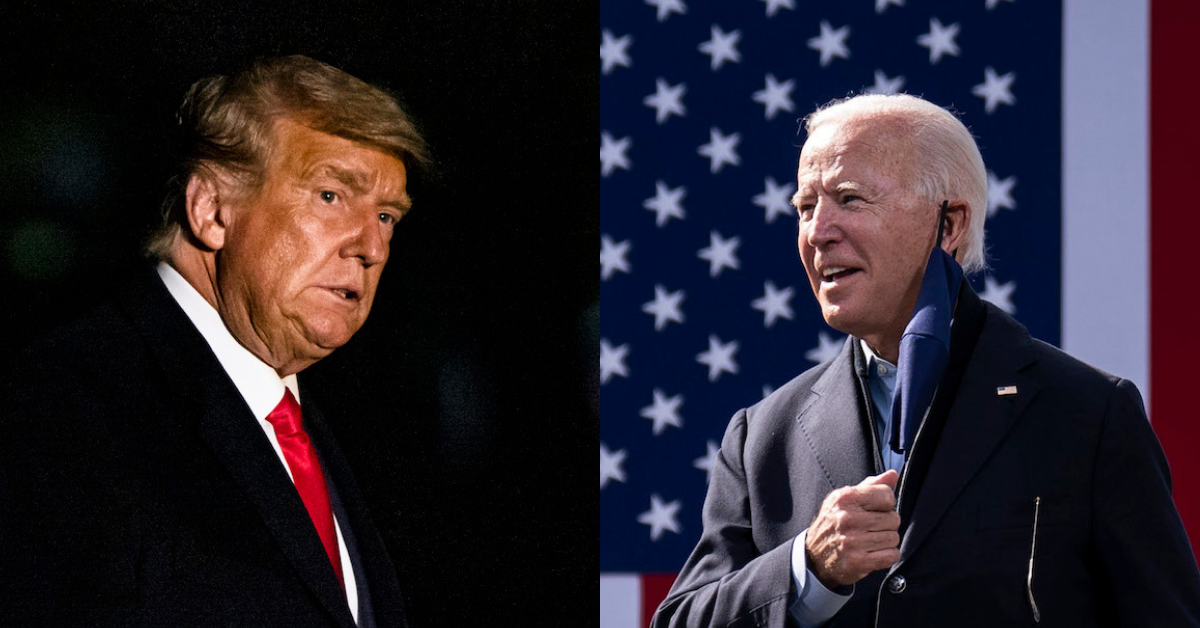 Samuel Corum/Getty Images; Drew Angerer/Getty Images
As a last ditch effort to increase their standing in the polls, the Trump campaign introduced a narrative where Democratic candidate Joe Biden's son orchestrated deals as a money grab for his father when he was Vice President of the United States. The GOP faithful have spread the same rhetoric.
On Monday the official Republican party Twitter account shared a quote from President Donald Trump to prop up the story as more and more holes are poked in it.
The GOP tweeted:
"'The only thing Biden wants to do is get as much for himself as he can.' - [Donald Trump]"
In addition to the lack of credibility in the story that Trump's personal lawyer, Rudy Giuliani, shopped around until tabloid publication The New York Post printed it, there's a matter of Trump's own well-documented money grab and the Trump children.
People were happy to remind the GOP of the hypocrisy of their latest campaign rhetoric.
Given the uptick in posts from the Trump campaign and their supporters focused on Hunter Biden, it appears they have placed all their eggs in this basket as the election is two weeks away. Whether they hatch or rot won't be known until after the votes are tallied.