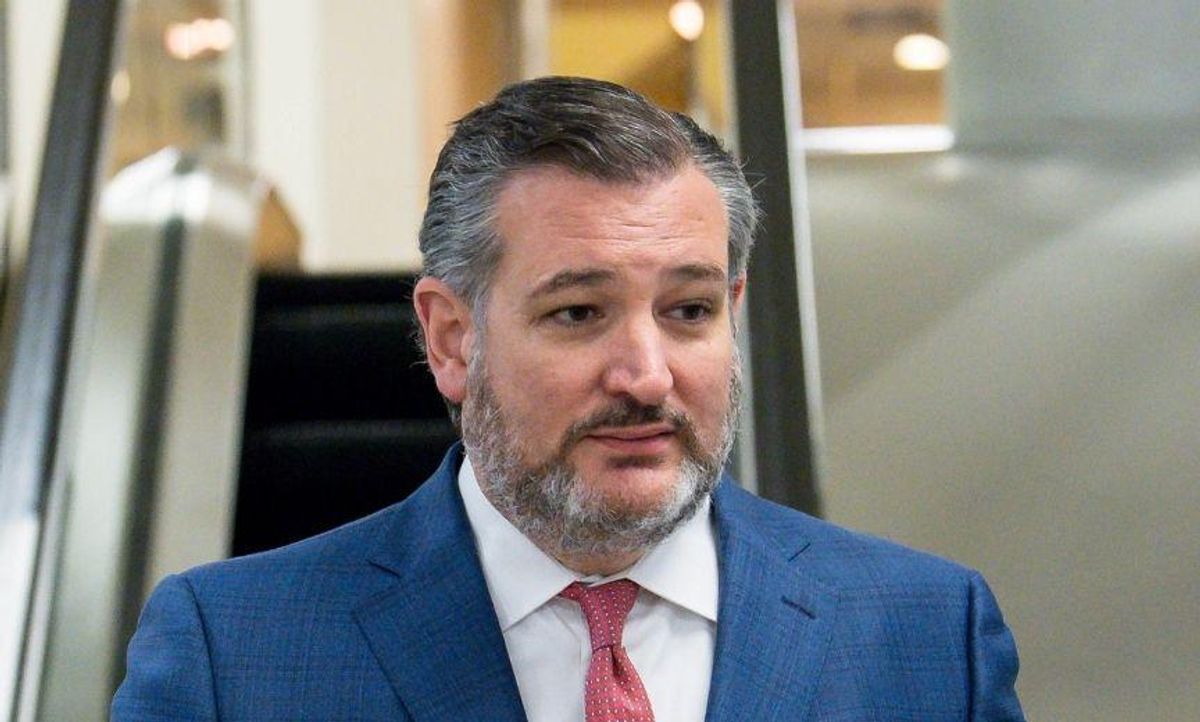 Liz Lynch/Getty Images
Over the course of the pandemic that's killed over 600 thousand Americans and completely upended daily life in the United States for more than a year, millions of people found themselves suddenly unemployed.
Compounding this obstacle was the addition of other pandemic-induced fiscal constraints, like widespread school closures that required childcare and virtual learning resources.
As a result, Congress passed or preserved expanded unemployment benefits as parts of pandemic relief legislation multiple times since the beginning of the crisis.
But this past weekend, those benefits expired, reducing checks for millions of Americans by $300 and withdrawing them completely for millions more, even as pandemic related costs remain with the rise of the Delta Variant.
In response to this, Republican Senator Ted Cruz had some callous advice for those whose benefits are expiring.
Cruz suggested that it was expanded benefits which left small businesses "desperate for workers," but evidence has shown otherwise. More than half of states refused federal aid allocated for expanded unemployment, arguing that it would incentivize beneficiaries to return to work. Data indicates they were wrong.
Another argument is that the prevalence of minimum wages—which are rarely livable wages—and the absence of benefits have discouraged Americans from actively seeking employment.
Many of Cruz's critics pointed this out.
They were also quick to call out Cruz's hypocrisy.
Cruz opposes raising the federal minimum wage to $15 an hour, which is still not a livable wage in most, if not all, states. He is also against a public healthcare system that would allow unemployed Americans to access medical care without financial devastation.