A perfect fit.
12 November 2019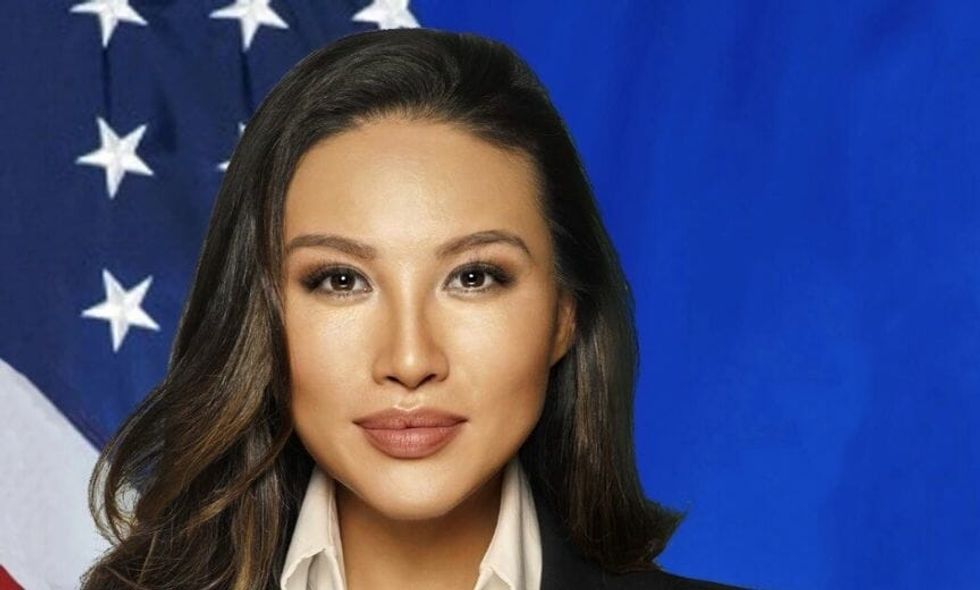 Department of State
There's little reason to think that the Trump administration prioritizes fact checking, as most recently evidenced by reports that the deputy assistant secretary in the State Department's Bureau of Conflict and Stability Operations submitted a heavily embellished resumé and a fake Time Magazine cover with her face on it to boost her credibility for the job.
Mina Chang falsely asserted that she had a Harvard degree and a former job at the United Nations. She claimed to have spoken at the Republican and Democratic National Conventions, while also leading reviewers to believe she testified before Congress.
She even went so far as to fake a Time Magazine cover featuring her face.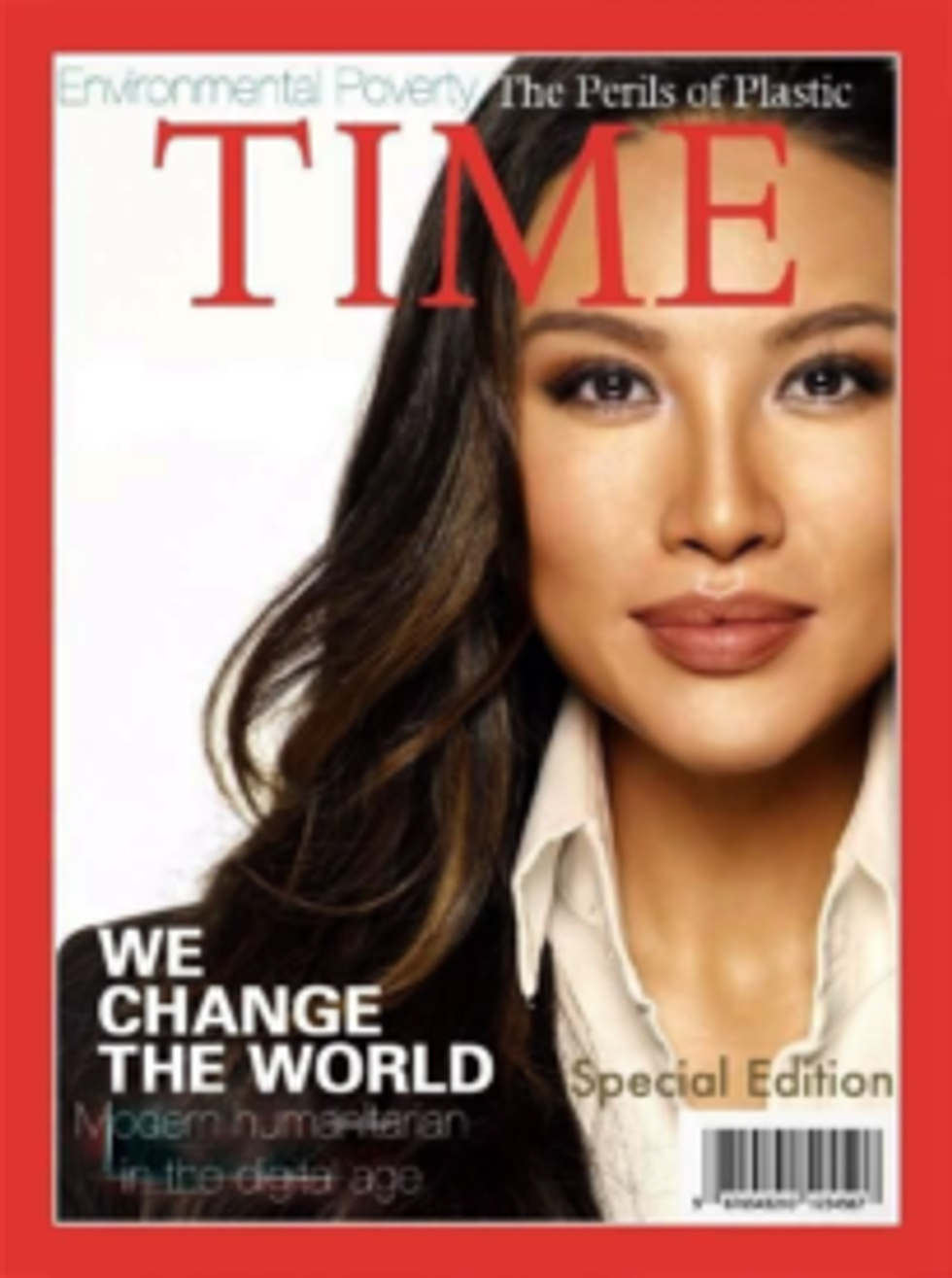 Mina Chang
In addition to being easily verified through Time Magazine archives, proof of the cover's illegitimacy was readily available with a closer look at the barcode.
Look at the barcode from the fake cover 9 876543210 1234567 Seriously? for real? https://t.co/5VPuPNzlSi https://t.co/jxQNfBs4kV

— zedster (@zedster) 1573579971.0
It reads:
"9 876543210 1234567"
But if you think someone faking a Time cover to boost their perception is new for the Trump administration, you'd be wrong.
In fact, the Commander in Chief has done it himself.
@HeerJeet @dandrezner Trump would hang this fake Time cover in his golf clubs. To maintain consistency and avoid ad… https://t.co/gmGR27RxiI

— Sam (@Sam) 1573583278.0
A resumé with outright lies and a fake Time cover, to Twitter users, seemed like less of an embarrassment and more of a qualification when it comes to the Trump White House.
@kathrynw5 @NBCNews To be fair, Trump massively "embellished" his resume, too.

— Aaron Gondek (@Aaron Gondek) 1573580570.0
@kathrynw5 @maggieNYT @NBCNews This administration has a unique capacity for attracting and promoting grifters.

— Big Beautiful Blast Furnace5882300 (@Big Beautiful Blast Furnace5882300) 1573578807.0
@kathrynw5 @NBCNews Anyone shocked or amazed here?

— Frankiebass666 (@Frankiebass666) 1573580142.0
@kathrynw5 @NBCNews Well she fits there perfectly

— Luis A. Martinez (@Luis A. Martinez) 1573582664.0
@kathrynw5 @NBCNews She would fit in perfect. I thought it was a requirement for working in the Trump White House to lie, cheat and steal.

— Patti Cleves (@Patti Cleves) 1573585387.0
@kathrynw5 @maggieNYT @NBCNews Like the rest of the Trump Organization....

— Vayhi (@Vayhi) 1573578887.0
Chang's appointment raised concerns about the administration's vigilance in regards to security.
@kathrynw5 @NBCNews Serious question, how did she get security clearance?

— Linda Meiseles (@Linda Meiseles) 1573582948.0
@kathrynw5 @NBCNews Makes you wonder how many foreign spies have slipped through #dRUMPf's nonexistent vetting proc… https://t.co/49xwyH8eca

— GORT (@GORT) 1573582255.0
@kathrynw5 @NBCNews Why isn't it a requiremnet that every single person working for our government HAVE SECURITY CL… https://t.co/yYyPfzFOud

— iamreet (@iamreet) 1573581593.0
Chang has yet to respond and it's unclear if she'll stay in her current position with the State Department.
Keep reading... Show less