Michael Kovac/Getty Images for Radio Hall of Fame; Mandel Ngan/AFP via Getty Images
Michael Francesa is a successful sports radio talk show host based in New York city.
He has also been an unwavering supporter of President Donald Trump.
Until now.
After being one of Trump's loyal allies since 2016, the President's response to the current public health crisis finally drew criticism instead of praise from Francesa.
Lastly... just in case you need proof that he was in Trump's corner. https://t.co/sPDrFgGSV5

— Funhouse (@Funhouse)1585634840.0
On Monday the Radio Hall of Famer said:

"We're watching one thing happen in our city on the 11 o'clock news every night. We're watching people die, and now we know people who died."
"And we're not seeing one or two people die now in our neighborhood. We're seeing them die by the tens and twenties by the day."
Francesa charged that police, first responders and health care facilities did not have the supplies they need nor the support they deserve from the Trump administration.
In response to Trump's most recent briefing, Francesa said:
"So don't give me the MyPillow guy doing a song-and-dance up here on a Monday afternoon when people are dying in Queens."
@DangurousDan @BackAftaThis @realDonaldTrump Me. I had pillow pandemic preacher guy for WTF 2020 bingo.

— Susie Vu / FactFoesIntolerant (@Susie Vu / FactFoesIntolerant)1585623393.0
The sports radio veteran added:

"Get the stuff made, get the stuff where it needs to go, and get the boots on the ground!"
"Treat this like the crisis it is!"
You can see Francesa's comments here.
March 30, 2020 - The day that Mike Francesa's unwavering loyalty to his old friend @realDonaldTrump finally came to… https://t.co/KnDhAmZeb2

— Funhouse (@Funhouse)1585615347.0
In addition to criticizing Trump's Trump's Monday briefing, Francesa also took exception with comments the President made on Sunday. Trump acknowledged 2,000 deaths, then added that keeping the total death toll at 100,000-200,000 it would mean he'd done a very good job.
Francesa disagreed.
"How can you have a scoreboard that says 2,000 people have died and tell us, 'It's OK if another 198,000 die, that's a good job'."
"How is that a good job in our country? It's a good job if nobody else dies!"
"Not if another 198,000 people die! So now 200,000 people are disposable?"
People agreed with Francesa's critique.
@BackAftaThis @realDonaldTrump A Trump supporter who is not blindly following their leader, and instead following r… https://t.co/AxGO9Yi2Nm

— Richie Hero (A Rational Mets fan) #YangGang (@Richie Hero (A Rational Mets fan) #YangGang)1585618728.0
@BackAftaThis @realDonaldTrump Thank you, Mike Francesa. New Yorkers not only stick together (whether you're a Repu… https://t.co/ijBvtrUhUH

— Paul Wu-Tang Clan ⚛︎👨🏻‍🏫🇹🇼🇺🇸 (@Paul Wu-Tang Clan ⚛︎👨🏻‍🏫🇹🇼🇺🇸)1585618897.0
@suehallie @BackAftaThis @realDonaldTrump @MikeFrancesa We told them and showed them the truth about trump, but the… https://t.co/ASUvDeYNee

— Kaye Thomas (@Kaye Thomas)1585662804.0
However others wondered what took Francesa so long to find fault with Trump.

@BackAftaThis @realDonaldTrump I Am totally shocked a realty show performer and 6 time bankruptcy expert is a failed President...

— Jay Mani (@Jay Mani)1585615855.0
@MarinelloEd @BackAftaThis @realDonaldTrump He clearly just got personally affected by Trump's policies. It's the only thing that turns them

— Tito Kray (@Tito Kray)1585621714.0
@Bman923 @MarinelloEd @BackAftaThis @realDonaldTrump Elect a Virus, Expect a Pandemic...

— Yo Wassup? 🗽🇺🇸🌊🌈🐾🐾🐾 (@Yo Wassup? 🗽🇺🇸🌊🌈🐾🐾🐾)1585663189.0
@TimGiles01 @BackAftaThis @realDonaldTrump Zero empathy and compassion for "others"... GOP is the party of sociopat… https://t.co/J6ZR3nrLZi

— Bhaskar (@Bhaskar)1585625514.0
@GSchopp @BackAftaThis @realDonaldTrump it's a function of humanity. The illusion is lifted when people you know di… https://t.co/ya9p8mH8SL

— mtnycz (@mtnycz)1585622595.0
As of the time of this writing, the total known cases in the United States reached 186,633 with deaths reaching 3,833. Worldwide, 854,039 cases of the viral pandemic have been confirmed with 42,014 deaths.
While many called out Francesa for coming to his revelation late and loyal Trump fans branded him a traitor, hopefully it won't be too late for those who still believe President Trump's earlier claims that the global pandemic is just a hoax.
@Slippmode @BackAftaThis @realDonaldTrump in reading the tweets, no wonder people who said they won't listen to him… https://t.co/JP2TTP6kKz

— Hey there bernie bros - STAY MAD (@Hey there bernie bros - STAY MAD)1585622428.0
In a public health crisis, lies and misinformation kills.

Don't forget in November.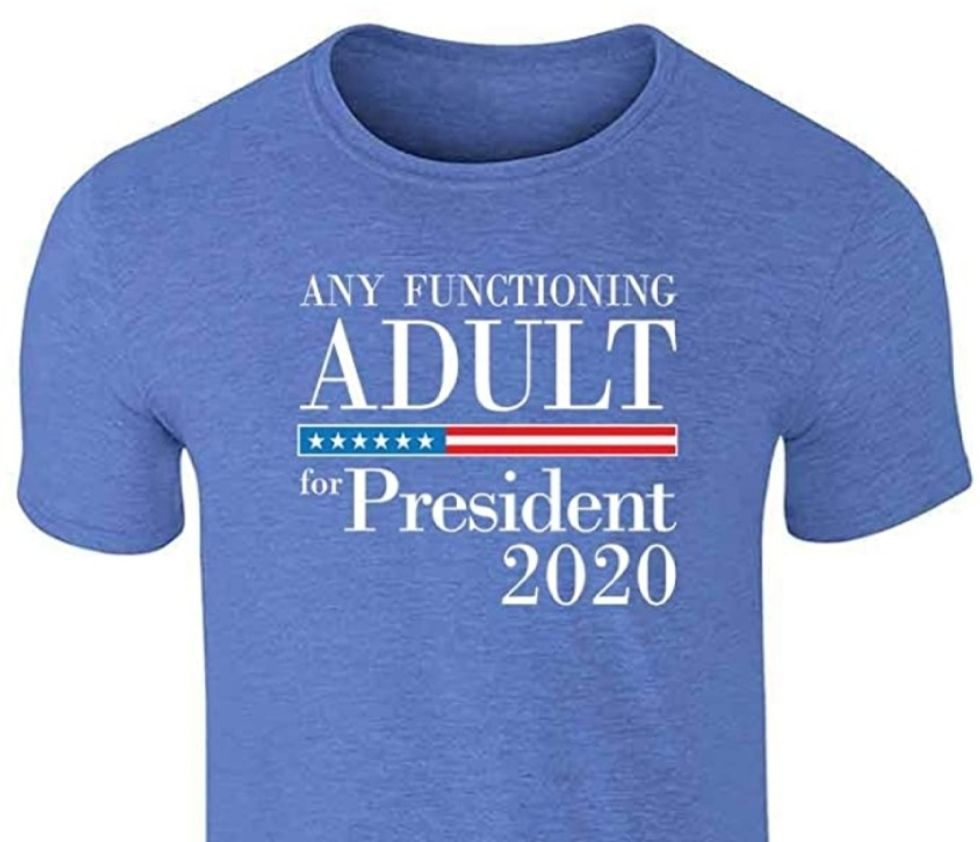 Amazon
Keep reading... Show less