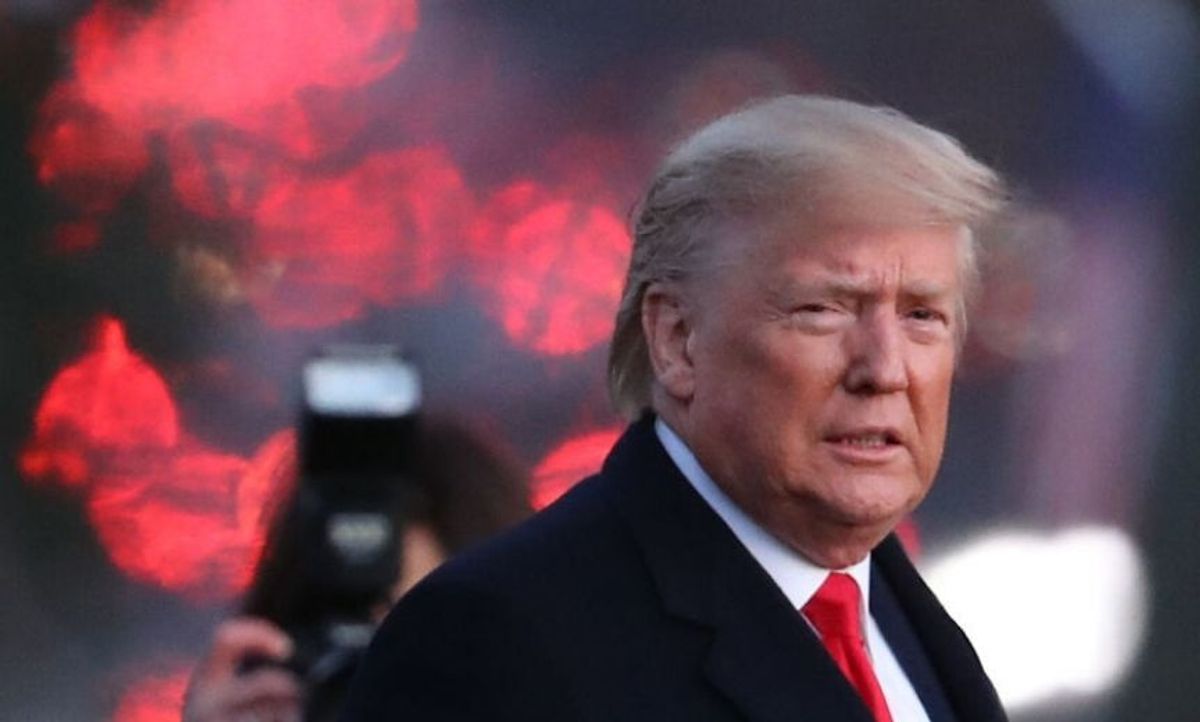 Mark Wilson/Getty Images
After days of escalating tensions in Iran, the United States confirmed it was behind the air strike that killed top Iranian leader Major General Qassim Suleimani, who led the Islamic Revolutionary Guards Corps.
The attack, authorized by President Donald Trump, hit Baghdad International Airport and marks a shocking escalation in the souring relations between the United States and Iran.
Despite his promises to bring a stop to "endless Middle Eastern wars," the President is doubling down on the decision to kill Suleimani—an action which may make war with the nation inevitable.
But it's Donald Trump's old tweets that are raising eyebrows.
During the tenure of former President Barack Obama, Trump frequently tweeted that the President would use a war in Iran to win reelection or otherwise boost his approval ratings.
The belief wasn't limited to his erratic Twitter feed either.
Trump, who frequently brags about his ability to make deals, said in the video that Obama would start a war with Iran because of his lack of negotiating skills:

"Our president will start a war with Iran because he has absolutely no ability to negotiate. He's weak and he's ineffective. So the only way he figures that he's going to get reelected and is sure as you're sitting there is to start a war with Iran."

Iran's President, Hassan Rouhani, vowed revenge against the United States for the "heinous crime."

Given Trump's former statements, some are certain that he's escalating conflict in Iran in hopes for reelection or distraction from his impending impeachment trial in the Senate.
It's unclear as of now how Iran will retaliate.
Keep reading...Show less