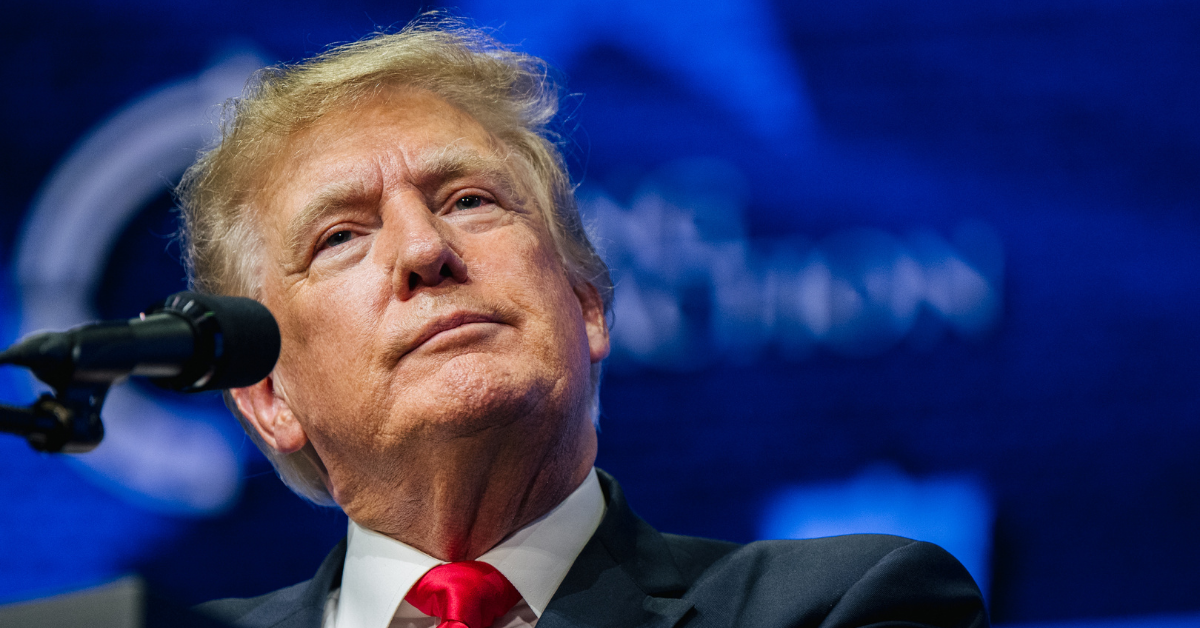 Brandon Bell/Getty Images
A lawsuit filed recently in Dutchess County, New York, on behalf of Donald Trump contains language that acknowledges that he did not, in fact, win the 2020 election as so often likes to claim.
In the lawsuit, Trump is referred to as a "private citizen," which he would not be if he were still serving as President of the United States.
"Plaintiff, Donald J. Trump ("Plaintiff"), the Forty-Fifth President of the United States, is, as of the commencement of this action, a private citizen of the United States and a resident of the State of Florida in the County of Palm Beach."
The suit, which names as defendants The New York Times, Donald Trump's niece Mary L. Trump, and Times reporters Susanne Craig, David Barstow, and Russell Buettner, seeks at least $100 million in damages.
It alleges that Mary L. Trump breached a confidentiality agreement, which she signed back in 2001 during the settlement of Frederick Trump's estate, at the encouragement of the Times and the specific reporters named in the suit. Trump was allegedly encouraged to "smuggle records out of her attorney's office and turn them over to the Times."
As soon as news of the lawsuit and its language were shared to Twitter, the mocking of Trump's repeated insistence that he won the election began.

Some questioned Trump's decision to file the suit in Dutchess County.
Others questioned how Trump and his attorneys came up with the $100 million amount of damages.
While others simply mocked the lawsuit itself.
The suit alleges that the article, which was credited to all 3 named Times writers, admits to the use of confidential documents.
"The 2018 Article acknowledges that it was 'based on a vast trove of confidential tax returns and financial records' and that it 'draws on tens of thousands of pages of confidential records,' confirming that The Times Defendants had actual knowledge that the Confidential Records were, in fact, confidential."
It also alleges that Mary Trump has made no secret of her involvement in obtaining those confidential records.
"Mary Trump also made numerous public statements displaying her blatant and wanton disregard for her confidentiality obligations under the Settlement Agreement."
While the specific terms of that confidentiality agreement have not been publicly disclosed, Dutchess County Supreme Court Judge Hal Greenwald previously ruled that Mary Trump was free to share information about her family's metaphorical dirty laundry in her book, and that publisher Simon and Schuster were free to publish it, when Robert Trump attempted to sue her for violating the agreement in 2020.
Legal analyst Glenn Kirschner broke down why he doesn't believe that Mary Trump will be required to pay any damages in an interview onThe Zerlina Showyesterday, calling the lawsuit "Dead in the water."