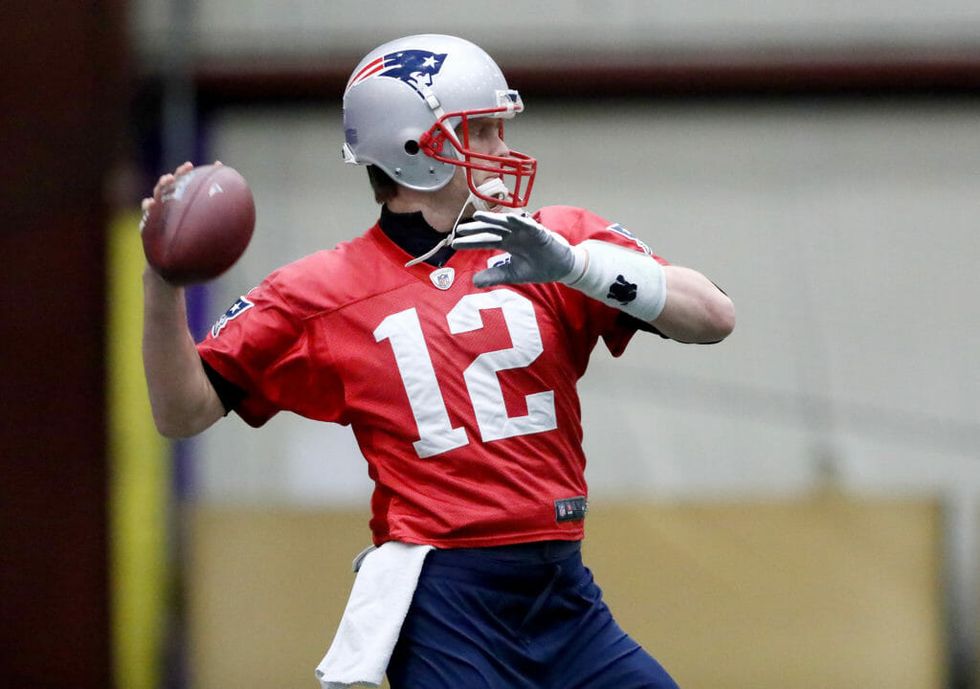 (Photo by Elsa/Getty Images)
Super Bowl LII is here! It's February 4th, and the Philadelphia Eagles are about to go head to head with the New England Patriots in the 52nd Super Bowl in NFL history. The matchup is a good one. Nick Foles, replacing the injured MVP candidate Carson Wentz, will try to lead the Eagles to their first title. He'll have to go through storied legend Tom Brady, however, who is perhaps the greatest quarterback of all time. Brady and a similar supporting cast took home the Vince Lombardi Trophy just last season.
If you don't have basic TV broadcasting access and are clutching your purse strings at the moment, no problem. There are a few ways to watch the big game for free on your iPhone, Android or tablet!
Three Free Apps
The NFL's official app will be showing the entire game for free from start to finish. Not only that, but Verizon's go90 app will offer the same opportunity. Finally, if you're more of a Yahoo person, the Yahoo Sports app is available for the same type of streaming service. These apps are all free and easy to download on the app store for whatever mobile phone you use.
Watching the Super Bowl for free is an awesome add-on this year. A lot of people are "cutting the cord," so to speak, and moving away from television entirely. It makes sense, in theory, that the NFL wants the game to reach more platforms. After all, advertisers pay millions of dollars, and want more eyes on their ads.
As an alternative to watching the game on your phone, you can also do so on Hulu. Hulu.com offers a seven-day free trial, and if you start today, you can cancel immediately after the game ends! Just make sure you don't forget, or your bank account will be charged after the free trial is over.
Keep reading...Show less