US President George W. Bush pets "May" the turkey during the pardoning of the Thanksgiving turkey on November 20, 2007 in the Rose Garden of the White House in Washington, DC, (MANDEL NGAN/AFP/Getty Images)
This afternoon, President Donald Trump will pardon two Thanksgiving turkeys, Drumstick and Wishbone. Watch it live from the Rose Garden with this live stream. According to the official White House schedule, the event will start at 1 p.m. ET.
Keep reading... Show less
CLEVELAND, OH - OCTOBER 11: Corey Kluber pitches in the first inning against the New York Yankees (Gregory Shamus/Getty Images)
MLB Network will announce the winners of the Cy Young Awards 2017 at 6:00pm Eastern. Will Corey Kluber's league-leading 2.25 ERA earn him the AL award, or will he get beaten out Chris Sale's 308-strikeout season? Will Max Scherzer take home his second consecutive NL Cy Young, or will Clayton Kershaw come out on top and add a fourth Cy Young award to his collection? You can be the first among your friends to know by watching the announcement live!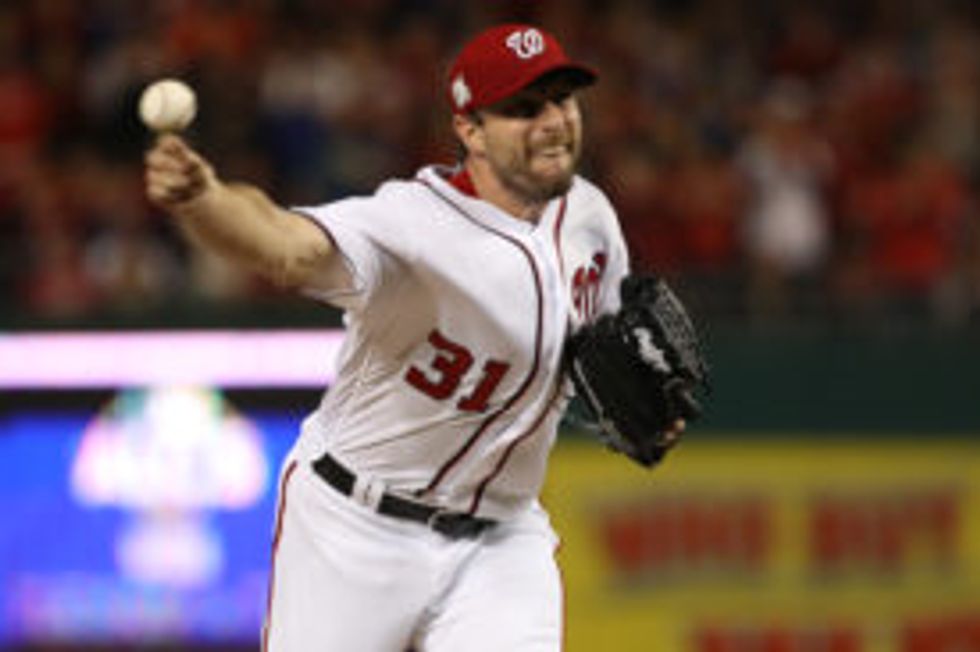 WASHINGTON, DC - OCTOBER 12: Max Scherzer delivers a pitch against the Chicago Cubs (Win McNamee/Getty Images)
Keep reading... Show less
Attorney General Jeff Sessions delivers a speech titled "the crisis facing our asylum system." at the Executive Office for Immigration Review, on October 12, 2017 in Falls Church, Virginia. (Mark Wilson/Getty Images)
This morning at 10:00 a.m. ET, Attorney General Jeff Sessions is testifying in front of the Senate Judiciary Committee. This will be Sessions's first time in front of the committee, which has oversight over the Justice Department, since his confirmation hearing in January. Sessions last appeared in front of Congress in June when he testified in front of the Senate Intelligence Committee about the firing of former FBI Director James Comey.
It's expected that Democrats on the committee will seek assurances from Sessions that the Russia probe is being conducted free from any interference from the President or the White House; that Sessions remains independent from the probe since he recused himself earlier this year; and whether the Justice Department had any influence in President Trump's decision to phase out the Deferred Action for Childhood Arrivals (DACA) program.
Keep reading... Show less