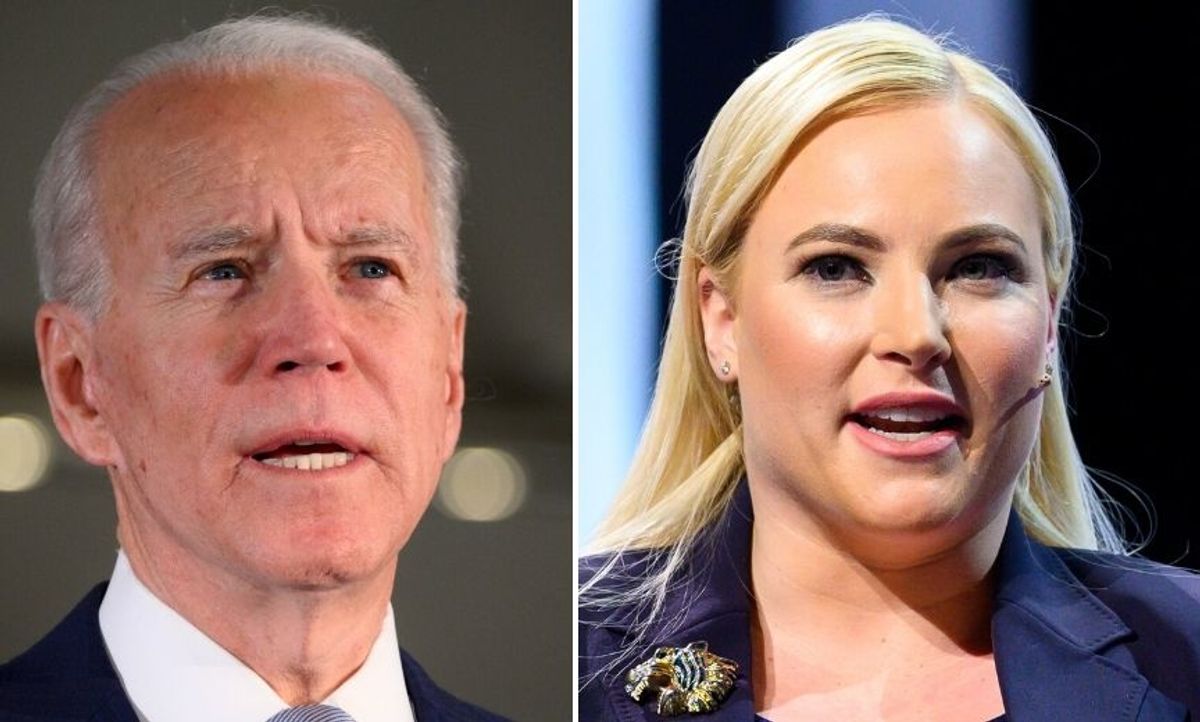 Bastiaan Slabbers/NurPhoto via Getty Images // Michael Brochstein/SOPA Images/LightRocket via Getty Images
It's been over a decade since the late Senator John McCain (R-AZ) ran against then-candidate and Senator Barack Obama in the 2008 presidential election.
That election saw the early rumblings of the Tea Party, the fringe whose anger and vitriol would become emblematic of the Republican party by the time Obama's two terms as President were over.
Few could have guessed in 2008 that 12 years later, McCain's daughter—political analyst and The View cohost Meghan McCain—would post a Twitter thread heaping support upon the Vice Presidential pick of the ticket that ran against her father.
McCain lauded former Vice President and presumptive 2020 Democratic Presidential nominee Joe Biden in a series of tweets praising his empathy.
McCain was responding to a piece by former Buttigieg campaign official Lis Smith about how Biden's empathy is a direct contrast to current President Donald Trump.
McCain retweeted a moment mentioned in the article: when Biden consoled McCain after her father was diagnosed with the same cancer that took the life of Biden's son, Beau.
Others praised Biden's empathy as well, especially in contrast to Trump.
Trump's capacity for empathy routinely comes up short—especially with nearly 80 thousand Americans dead of a virus whose threat he dismissed.
November is fast approaching. Are you registered to vote?
Biden's book about dealing with grief after the loss of his son, Promise Me, Dad, is available here.
Keep reading...Show less