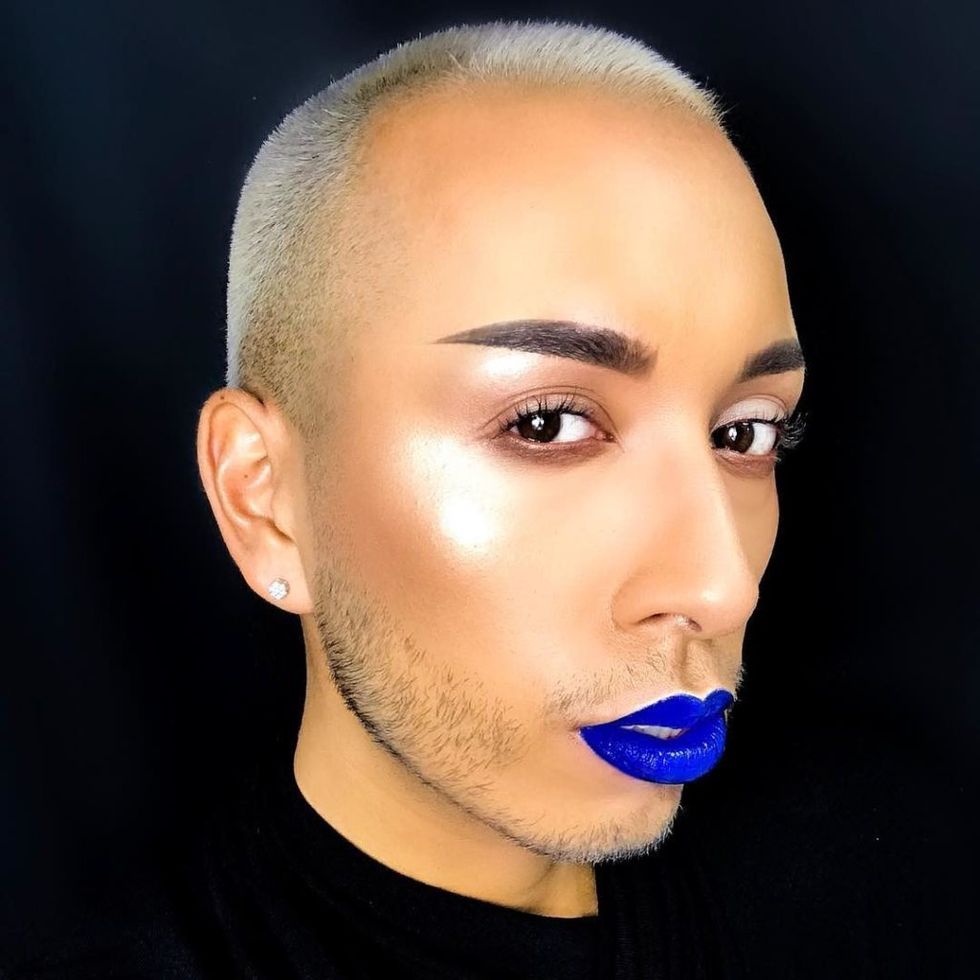 @bryanmendez
Kim Kardashian West has partnered with Lifetime to create the new hit show, Glam Masters. The show does not disappoint. Probably as a result of fabulous host Laverne Cox, and judges like celebrity makeup artist Mario Dedivanovic, Marie Claire Senior Fashion Editor Zanna Roberts Rassi, and YouTube sensation and founder of Milk Cosmetics Kandee Johnson. With six talented beauty bloggers and make up artists competing head-to-toe in the semi-final, Bryan Mendez is a favored contestant.
Bryan is heading to the semi-final in the competition to win the ultimate prize: a collaboration with Kim K's beauty line KKW Beauty. Read on for everything to know about Glam Masters' Bryan Mendez.
Who is Bryan Mendez?
Bryan is an exceptionally talented makeup artist. His experience ranges from music videos to events and makeovers. He has created looks for famous music videos such as Paloma Fords Waves ft. Dave East. His website showcases the incredible versatility of his skill.
His looks on the show ranged from natural to supernatural. Even incorporating playful elements like a butterfly or gemstones. His looks were unique, flattering and creative. The judges and fans were all impressed by his talent.
Bryan is a self-made star who's 23.8k followers on Instagram follow his every look. His fans worship his creativity, fearlessness, and talent. During the show his fans took to social media to compliment everything from his outfit to his love of his mom! Its clear Bryan has become a major fan-favorite in the show.
His fans are all rooting for him in the Semi-Final of Glam Masters! Everyone is wondering what he will do in the finals and how he will match up against the other talented contestants. All will be revealed tonight!
Meanwhile, his fans take to Twitter to share their support.
Want to learn about the other contestants?
Check out everything to know on Julia Dantas, Alexx Mayo, Stephanie Valentine (Glamzilla), and Argenis Pinal.
Keep reading...Show less