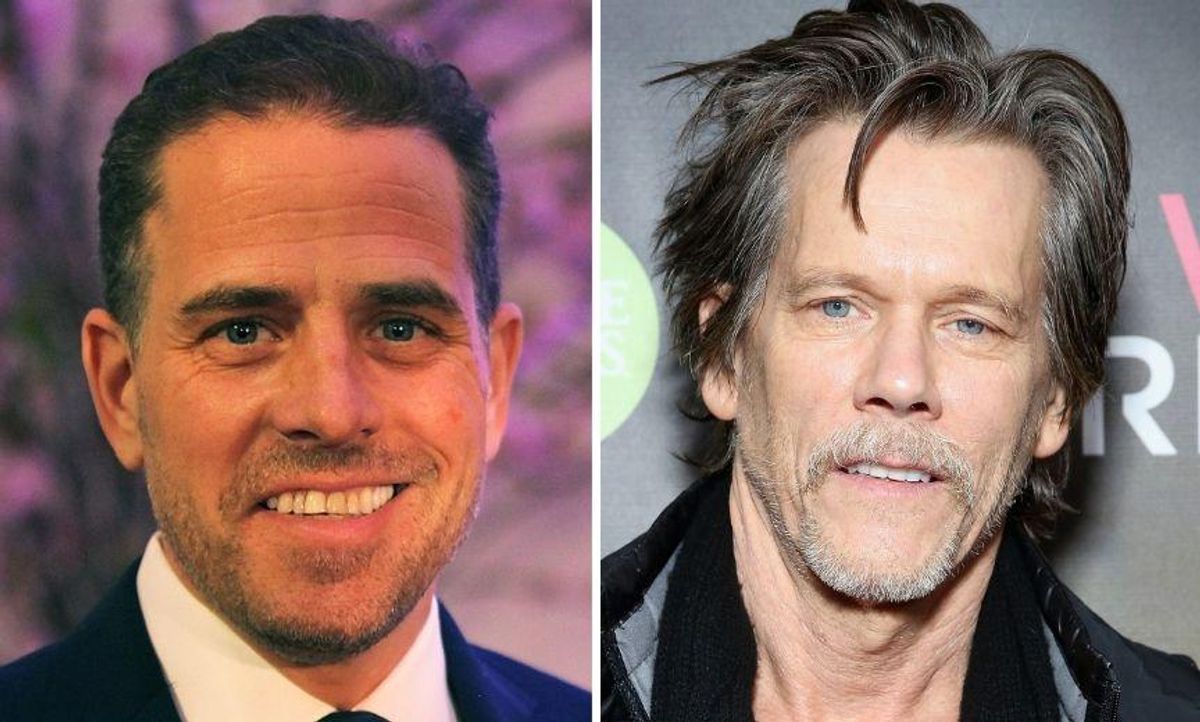 Teresa Kroeger/Getty Images for World Food Program USA // Robin Marchant/Getty Images
Since the start of the 2020 presidential campaign, now-President Joe Biden's son, Hunter Biden, has been a primary target for Republicans hoping to call the President's credibility into question.
When he was still President, Donald Trump withheld congressionally approved military aid to Ukraine while urging its President, Volodymyr Zelensky, to launch an investigation into Hunter Biden's business dealings with a Ukrainian energy firm. This call led to Trump's first impeachment.
After Biden secured the Democratic nomination, spurious claims regarding the contents of a laptop supposedly belonging to Hunter Biden were broadcast across right wing news outlets.
With Biden's presidency nearly two weeks underway, the Hunter Biden discourse is bubbling up again, spurred by a report from Axios that Hunter Biden's lawyer's ex-colleague, Nicholas McQuaid, was appointed to temporarily head up the Justice Department's criminal division.
Hunter Biden is reportedly under investigation for potential tax-related crimes, but this investigation is under the U.S. Attorney for Delaware, not the main Justice Department, as the piece's writer Lachlan Markay noted.
New: in December, Hunter Biden hired a new criminal defense lawyer. A month later, on inauguration day, one of his… https://t.co/VYJnVSiCIH

— Lachlan Markay (@Lachlan Markay) 1612231823.0
It's not necessarily problematic—the Biden investigation is being run by the US Attorney in Delaware, not Main Justice—but experts say it shows the need for strict ethics enforcement right off the bat https://t.co/xv8LHEsaop
— Lachlan Markay (@lachlan) February 2, 2021
Republicans such as Senator John Cornyn (R-TX) eagerly shared the piece, implying reason for alarm that a former colleague of the lawyer of Hunter Biden was temporarily appointed to the Justice Department position.
Ex-colleague of Hunter Biden's lawyer gets top DOJ post https://t.co/7UlHwGjNgK

— Senator John Cornyn (@Senator John Cornyn) 1612269027.0
People soon began invoking actor Kevin Bacon, the subject of a popular internet joke that no actor is more than six degrees of separation away from Bacon's work.
Soon "Kevin Bacon" began trending on Twitter.

The consensus was that Republicans were grasping at straws.
Notably, President Biden has not hired Hunter Biden in any capacity to a White House position. The same cannot be said of his predecessor.