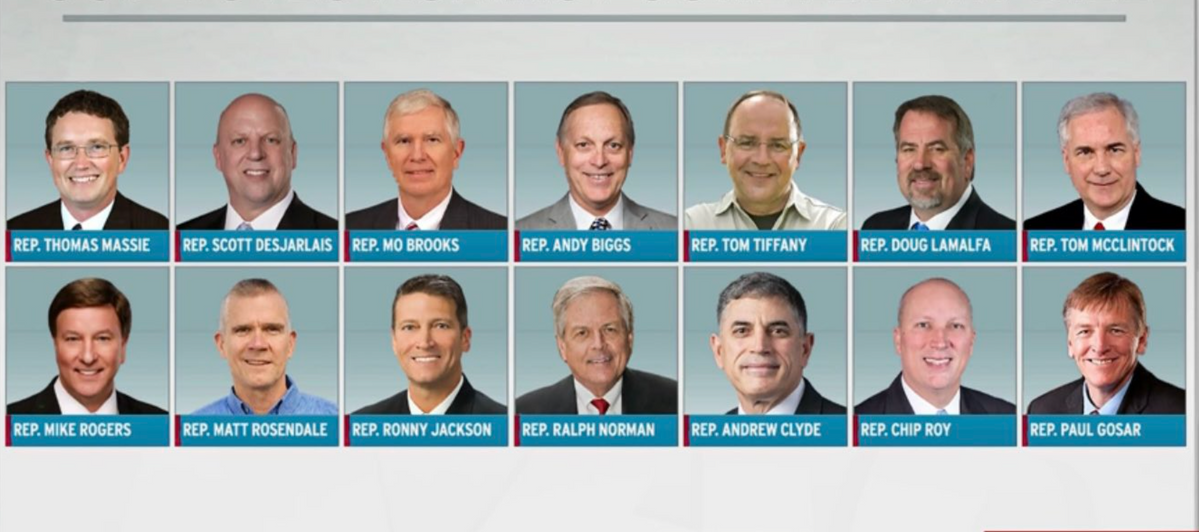 MSNBC
In a harshly divided political climate, it's rare to see overwhelming bipartisan support in Congress for even the most popular legislation.
But this past week, the Senate unanimously passed legislation to declare Juneteenth a federal holiday. The House soon followed suit, with all Democrats and all but 14 Republicans voting in favor. President Joe Biden signed the legislation into law on Thursday afternoon.
Juneteenth—celebrated on June 19—commemorates when General Order No. 3 was read to residents of Galveston, Texas in 1865—a full two years after the Emancipation Proclamation declared free all slaves living in the confederate states.
The order read:

"The people of Texas are informed that, in accordance with a proclamation from the Executive of the United States, all slaves are free. This involves an absolute equality of personal rights and rights of property between former masters and slaves, and the connection heretofore existing between them becomes that between employer and hired labor. The freedmen are advised to remain quietly at their present homes and work for wages. They are informed that they will not be allowed to collect at military posts and that they will not be supported in idleness either there or elsewhere."
As the carnage of American chattel slavery still reverberates through the country over 150 years later, Juneteenth represents a monumental victory that millions of Black Americans—particularly in Texas—have rightly commemorated for over a century.
But even celebrating the abolition of America's national shame isn't worthy of a holiday, according to 14 white Republican men in the House of Representatives, many of whom attempted to justify their "no" votes without saying the quiet part out loud.
At least two House Republicans—Thomas Massie of Kentucky and Chip Roy of Texas—said the bill's name, Juneteenth National Independence Day Act, diminished the Independence Day on July 4.
Massie said:
"I fully support creating a day to celebrate the abolition of slavery. However, naming this day National Independence Day will create confusion and push Americans to pick one of those two days as their Independence Day based on their racial identity."
Others, like Matt Rosendale of Montana, said celebrating the end of slavery at a federal level was another attempt at so-called "identity politics":
"Let's call an ace an ace. This is an effort by the left to create a day out of whole cloth to celebrate identity politics as part of its larger efforts to make 'critical race theory' the reigning ideology of our country. Since I believe in treating everyone equally, regardless of race, and that we should be focused on what unites us rather than our differences, I will vote 'no.'"

But few got more pushback than Matt Rosendale of Montana.
People weren't convinced by their reasoning.

While Republican opposition to enshrining Juneteenth as a federal holiday is limited, the party is much more united in their efforts to ban the teaching of Critical Race Theory—which posits that current racial inequalities, often presented as happenstance, are actually inextricably linked to centuries of racist violence and subjugation.

People pointed out that hypocrisy as well.
Saturday marks the 155th anniversary of Juneteenth.