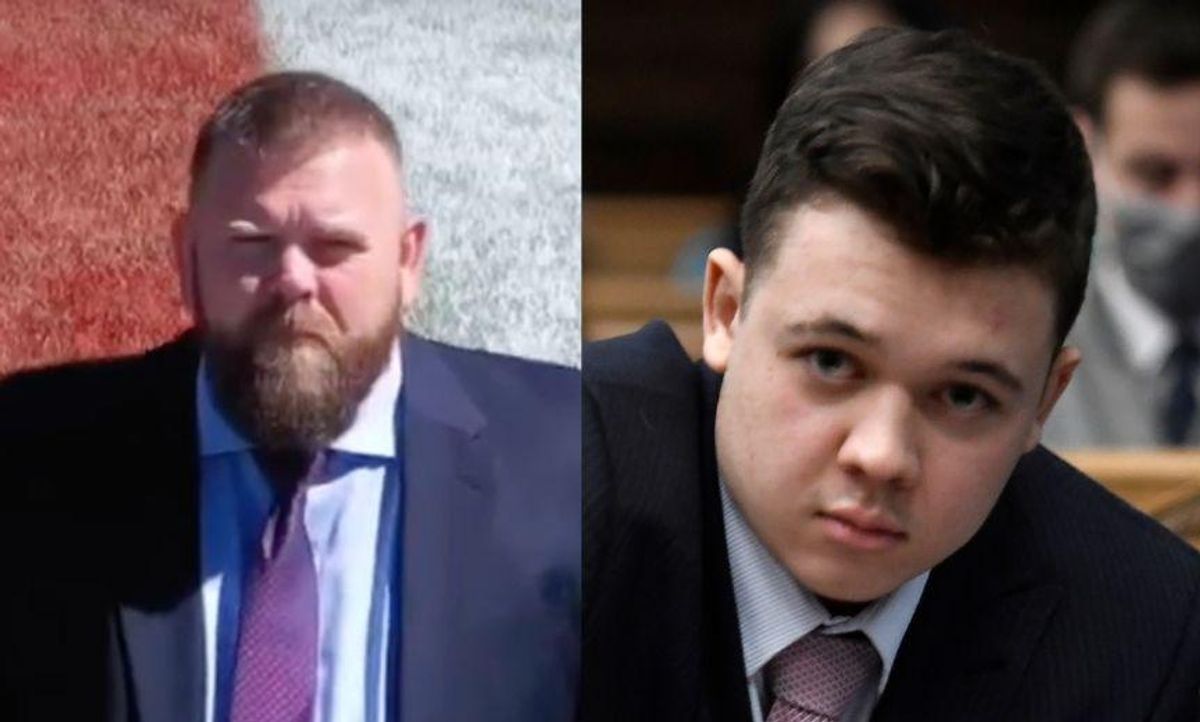 JR Majewski for Congress/YouTube // Sean Krajacic-Pool/Getty Images
The murder trial of Kyle Rittenhouse—one of multiple high profile right-wing vigilante cases in the country—continues to grip the nation as the jury begins deliberations.
Last year, during the period of unrest in Kenosha, Wisconsin following the police shooting of Jacob Blake, then-17 year old Kyle Rittenhouse rode from his home in Illinois for what he said was an effort to protect property and provide medical care. Armed with an AR-15, Rittenhouse shot three protesters, killing two of them, before the night was over.
Rittenhouse's lawyers argue that he shot the three victims out of self-defense, while the prosecution argues that Rittenhouse had no business being there in the first place and that his life was never in immediate danger.
The teenager has become a hero of the far-right, spotted taking pictures with fans at a bar just hours after a court hearing, wearing a "free as f**k" t-shirt and making white power gestures.
Now, a far-right congressional candidate in Ohio—JR Majewski—is once again lionizing Rittenhouse and endorsing vigilante "justice" as a valid way of countering unrest.
Majewski shared a photo of the popular Marvel superhero, Captain America, with Rittenhouse's faced superimposed under Cap's mask.
Majewski's tweet comes amid a wave of right-wing praise for Rittenhouse's action. Far-right Congresswoman and prominent conspiracy theorist Marjorie Taylor Greene of Georgia has spent much of the week praising Rittenhouse on Twitter and even encouraging her followers to buy AR-15s. Her colleague, Lauren Boebert of Colorado, claims Rittenhouse has become the "number one target" of the left.
Majewski's praise of Rittenhouse sparked widespread backlash.
What's even scarier is that Majewski could potentially win the seat he's campaigning for.
We won't know until after next year's midterms if Majewski will bring this behavior to the House of Representatives.