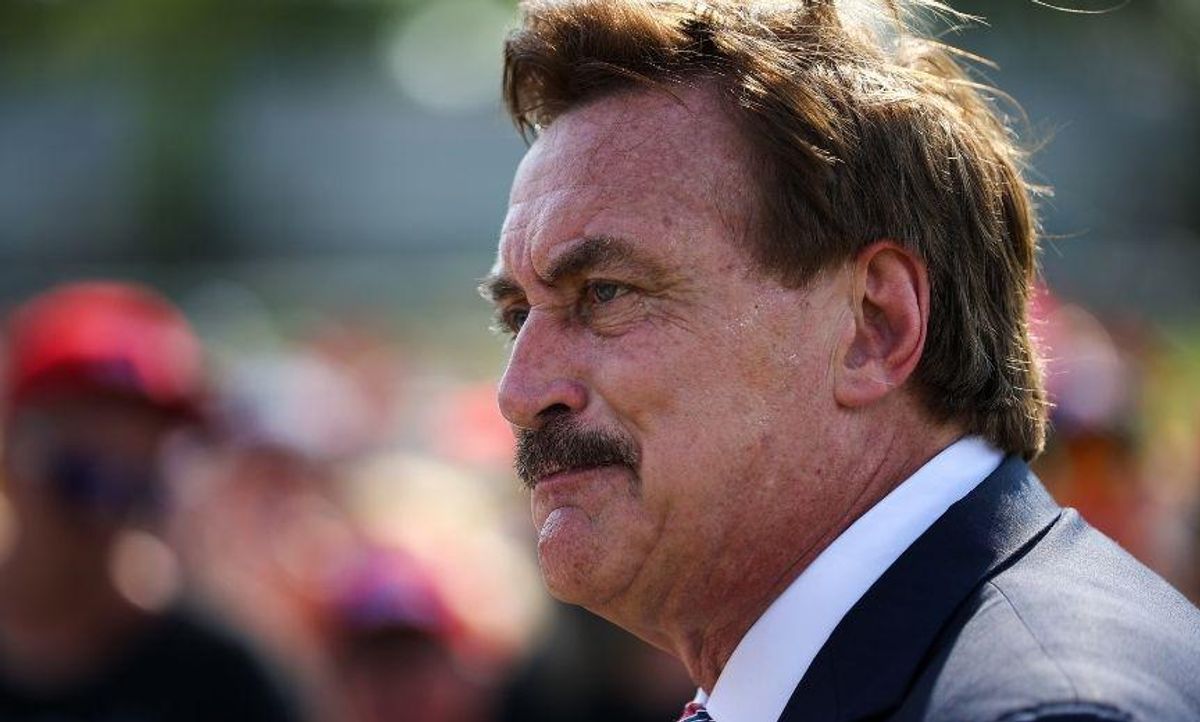 Tayfun Coskun/Anadolu Agency via Getty Images
MyPillow founder and CEO Mike Lindell continues to push deranged conspiracy theories that the 2020 election was "stolen" from former President Donald Trump by Democrats engaging in widespread election fraud with election software companies and foreign countries like China.
He absurdly claims to have irrefutable proof of this fantasy, despite never supplying it.
Currently, Lindell is leading a three day "cyber symposium," a conservative retreat broadcast live on his social media outlet, where Lindell and so-called experts ramble about God, corruption, and the evil media.
But though Lindell has repeatedly claimed there's indisputable proof that China stole the election from Trump, one of his own experts is saying the opposite.
Lindell says the so-called proof lies in "packet captures"—data packets intercepted as the data travels between networks. Lindell claimed to have 37 terabytes of these so-called packet captures.
According to the Washington Times, which first reported the story, said Merritt
"[T]old The Washington Times that packet captures are unrecoverable in the data and that the data, as provided, cannot prove a cyber incursion by China."
He continued:

"[W]e're not going to say that this is legitimate if we don't have confidence in the information."
Lindell repeatedly promised $5 million to anyone who could disprove his election conspiracy theories, but according to Merritt, that offer is no longer in play.
Upon reading a piece on the report from the right-wing Gateway Pundit, where accused the writer of being CIA.
People weren't surprised to see Lindell's fantasies once again fall apart.
During the symposium, a federal judge ruled that Dominion Voting Systems' $1.3 billion defamation suit against Lindell and other peddlers of election disinformation would not be dismissed.

Some think this played a role in Merritt's recent comments.
It doesn't seem like things will get better for LIndell any time soon.