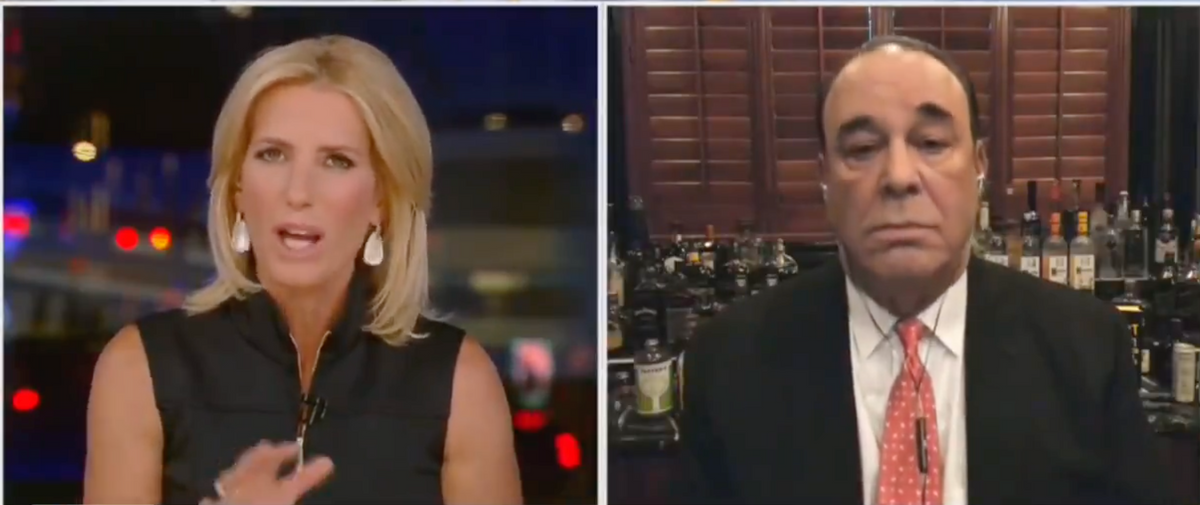 Fox News
In addition to killing over 600 thousand Americans, the pandemic has completely upended daily life in America for over a year and a half.
Shutdowns of non-essential businesses like bars and restaurants helped slow the spread of the virus, but resulted in millions of people being suddenly unemployed. While much of these businesses have reopened, the Delta variant of the virus is wreaking havoc in some communities across the nation.
To curb the financial downfall of those left unemployed by the pandemic, Congress extended increased unemployment benefits earlier this year, a move that's left conservatives stark-raving mad.
Far-right Fox News host Laura Ingraham, a habitual promoter of disinformation throughout the pandemic, brought on Bar Rescue host Jon Taffer to talk about the expanded unemployment benefits.
The pair appeared to endorse cutting off employment in order to keep people "hungry" enough to work.
Watch below.
While even Ingraham suggested only cutting off unemployment for those who "can work but refuse to work," Taffer endorsed keeping people hungry, comparing the process to training military dogs.
He said:

"I have friends in the military who trains military dogs Laura, and the only feed a military dog at night, because a hungry dog is an obedient dog. Well, if we are not causing people to be hungry to work, then we are providing them with all the meals they need sitting at home."
The bizarre comments revealed a lot.
They were astonished by the cruelty.
Yikes.