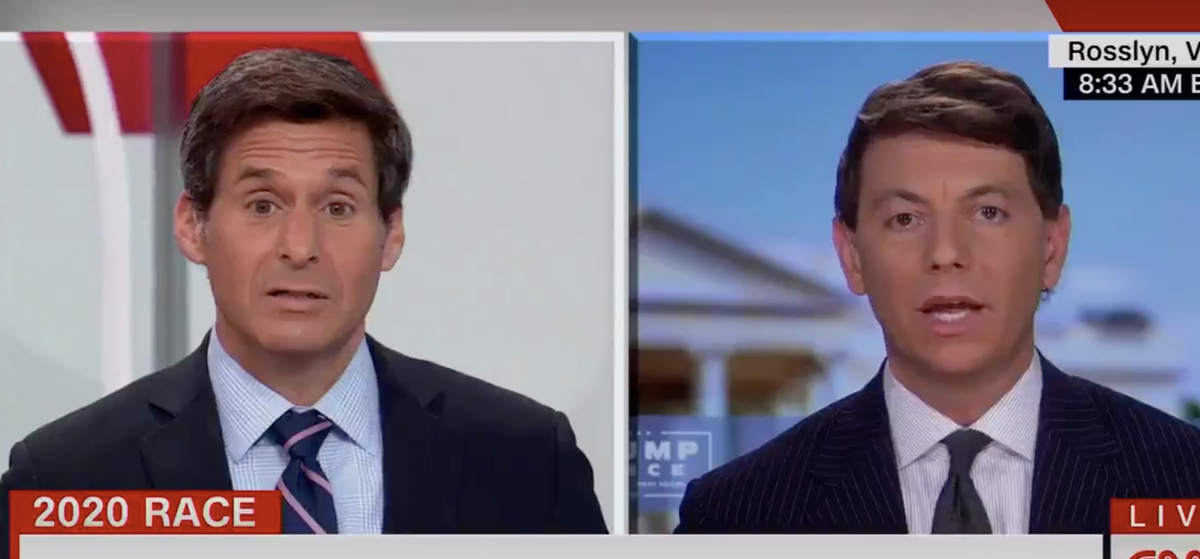 The first presidential debate of the 2020 election cycle took place on Tuesday night and the deterioration in substantive political discourse over the past four years was put on full display.
President Donald Trump repeatedly interrupted both his opponent—Democratic nominee Joe Biden—and moderator Chris Wallace, despite multiple reprimands.
Trump targeted Biden's family, his mental acuity, and his experience in government, but another grim highlight of the chaotic debate came when Trump was asked if he'd disavow white supremacists—many of whom are his supporters.
Watch below.

The President said he would be willing condemn white supremacists, but when asked by both Wallace and Biden to explicitly disavow them, he pivoted to blaming Democrats for the violence.
"Proud Boys? Stand back and stand by, but I'll tell you what, I'll tell you what, somebody's gotta do something about antifa and the left."
The Proud Boys are a "western chauvinist" militia and designated hate group, some of whose members helped plan the infamous Unite the Right rally of racists and neo-Nazis in 2017 in Charlottesville, Virginia, which resulted in the murder of Heather Heyer. They've since become infamous for inciting violence at peaceful protests against racial injustice.
People were disgusted that Trump, yet again, displayed a softness toward racism, even after the historic uprisings against racist police brutality Americans saw earlier this summer.
On Wednesday, the Trump campaign's press secretary Hogan Gidley appeared on CNN, where he claimed to anchor John Berman that Trump did in fact condemn white supremacists multiple times.
Gidley said:

"When he was asked would he disavow them, would he condemn them, he said 'sure' three times in that one clip you just played. I don't know how many other ways you want him to condemn these types of groups."
Berman responded by noting the distinction between Trump saying he'd be willing to condemn them, but not actually condemning them.
"One way you can do it, Hogan, is say, 'I condemn them.' So what Chris Wallace did in this exchange, he said, 'Will you condemn them?' And the president said, 'Yes, I will.' Then Wallace said, "Okay, then do it.' And then the president didn't."
Berman and the many Americans watching weren't the only ones who took the President's lack of condemnation as a sign of approval.
The Proud Boys themselves were giddy at what they took as the President's endorsement.
New York Times correspondent Mike Baker shared public messages between some of the group's members who saw the President's call to "stand by" as a call to prepare for more violence against protesters.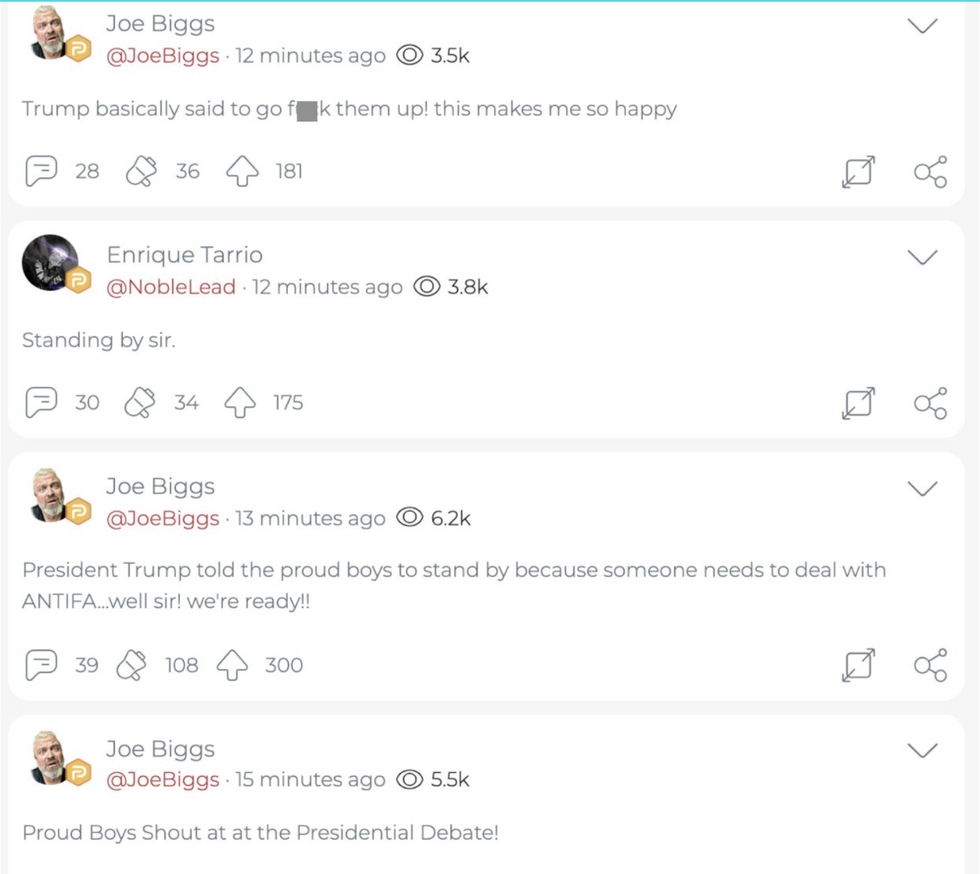 They've even started incorporating the President's words into their logos.
People thought Gidley was delusional to say that Trump forcefully condemned white supremacists on Tuesday's debate.
Trump's refusal to disavow them continues to make waves.
The next debate will be held on October 15.