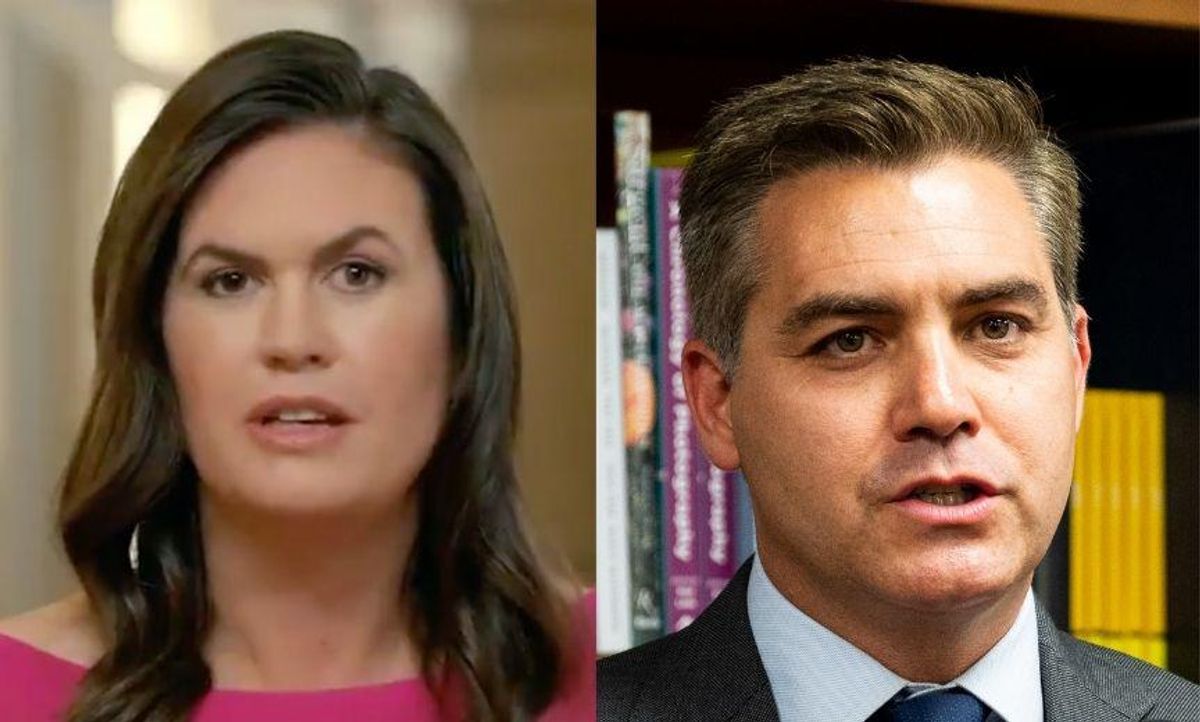 @SarahHuckabee/Twitter // Michael Brochstein/SOPA Images/LightRocket via Getty Images
Sarah Huckabee Sanders rose to international fame for her tenure as White House press secretary under former President Donald Trump. It was a tenure marked by frequent lies that often bordered on a complete denial of reality.
Sanders left the position in 2019 and returned to her home state of Arkansas, with Trump encouraging her to run for governor of the state.
Sanders heeded that call, announcing on Monday that she was running for governor of Arkansas.
In a nearly eight minute announcement video, Sanders lamented "cancel culture" and parroted other common Republican talking points:
"I took on the media, the radical left and their cancel culture, and I won. As governor, I will be your voice and never let them silence you."
She also said:
"As governor, I will defend your right to be free of socialism and tyranny. Your Second Amendment right to keep your family safe and your freedom of speech and religious liberty. Our state needs a leader with the courage to do what's right, not what's politically correct or convenient."
CNN White House correspondent Jim Acosta reacted strongly to the news, especially Sanders' invocation of so-called cancel culture.
Acosta famously butted heads with Trump in a testy 2018 press conference that resulted in Sanders revoking his press credentials and later sharing doctored footage of the exchange to make Acosta appear violent.
But her attempt to cancel Acosta failed when a federal judge ruled the White House's attempt to ban him from covering the President was a violation of press freedom.
Once again, people sided with Acosta in his reaction to Sarah Sanders' campaign announcement.
Acosta wasn't the only one decrying her bid.

The Arkansas gubernatorial election is on November 8, 2022.