To celebrate Rosh Hashana, Donald Trump posted a meme about his pro-Israel accomplishments to slam 'liberal Jews' who 'voted to destroy America.'
18 September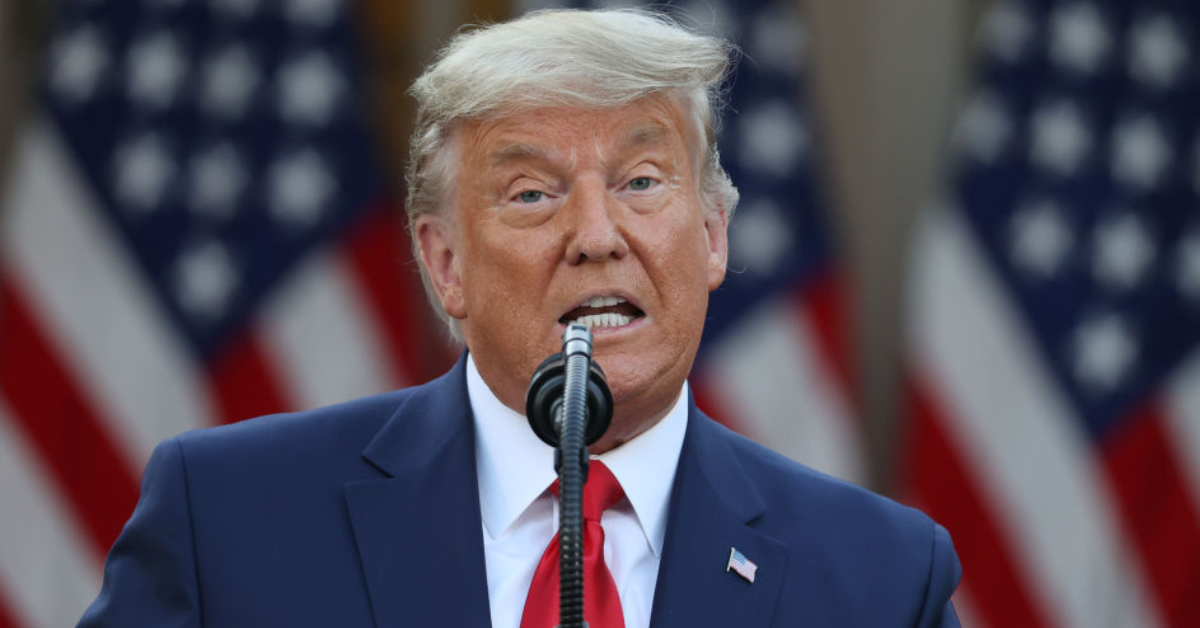 Tasos Katopodis/Getty Images
Former President Donald Trump was criticized after he made antisemitic remarks about "liberal Jews who voted to destroy America [and] Israel because of false narratives" as part of a Rosh Hashanah post.
Trump issued his remarks via a post on his social media platform, the far-right Truth Social, on Rosh Hashanah, the Jewish New Year and the start of the High Holy days. They appeared to reference American Jews who'd supported Joe Biden during the 2020 election, which he has falsely claimed was stolen from him.
He wrote:

"Just a quick reminder for liberal Jews who voted to destroy America & Israel because you believed in false narratives!"
"Let's hope you learned from your mistake & make better choices moving forward!"
Accompanying this message, Trump shared an image that seemed to be a flyer showcasing his record on Israel and pro-Jewish causes. The flyer included text that read:
"Wake Up Sheep. What Nazi / Anti Semite ever did this for the Jewish people or Israel?"
It proceeded to highlight several actions taken by Trump, such as relocating the American Embassy from Tel Aviv to Jerusalem, endorsing Israel's sovereignty over the Golan Heights and settlements in the West Bank (Judea & Samaria), and signing the "Never Again" Education Bill into law, which funds lessons in Holocaust awareness.
You can see Trump's post below.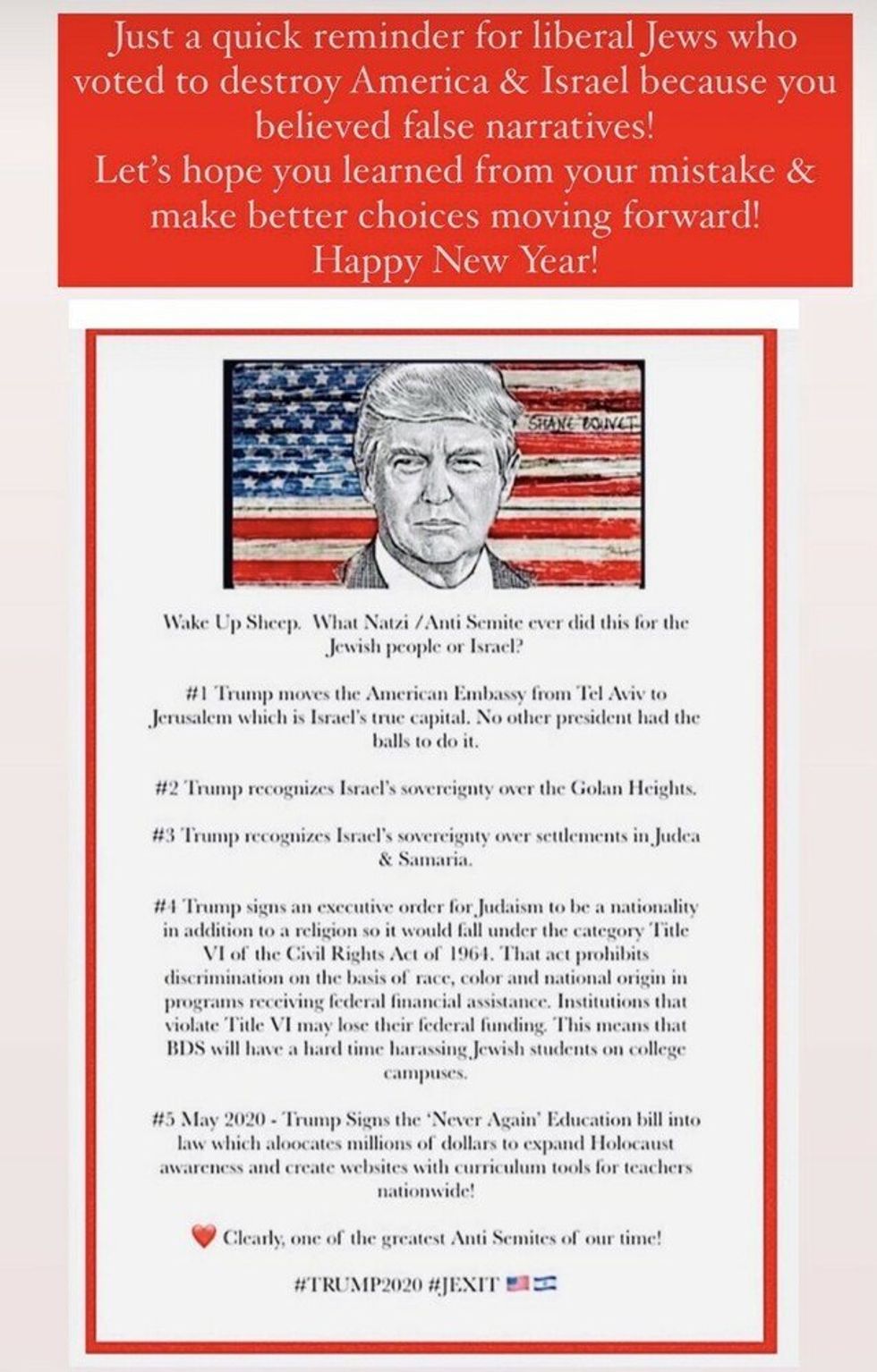 @realDonaldTrump/Truth Social
The flyer also included a tongue-in-cheek remark, stating:
"Clearly, one of the Greatest Anti Semites of our time!"
It notably omitted Trump's controversial statements from the past, such as his reference to neo-Nazi marchers in Charlottesville as "very fine people" and his association with Ye, the rapper formerly known as Kanye West, who infamously said he was "going deathcon 3 on JEWISH people."
Trump's remarks were later shared to Twitter, where they sparked more condemnation.

The backlash was swift.
Rosh Hashanah is followed by Yom Kippur, the Day of Atonement, during which Jews traditionally seek forgiveness for any harm they may have caused others.

American Jews have historically supported Democratic candidates—and currently vastly support President Joe Biden—while being more critical of the Israeli state. The New York Timesnoted in recent coverage that some American Jews are "overcoming their resistance" amid outrage over Israel's plans to overhaul its judiciary.
Israel's far-right government aims to limit the judicial branch's independence, a move that would give the right wing and religiously conservative coalition led by Prime Minister Benjamin Netanyahu unchecked power to impose beliefs that critics say would remove individual and minority protections.