Rep. Jamie Raskin called out House Oversight Chair James Comer after he rejected Hunter Biden's offer to testify publicly in front of the committee.
28 November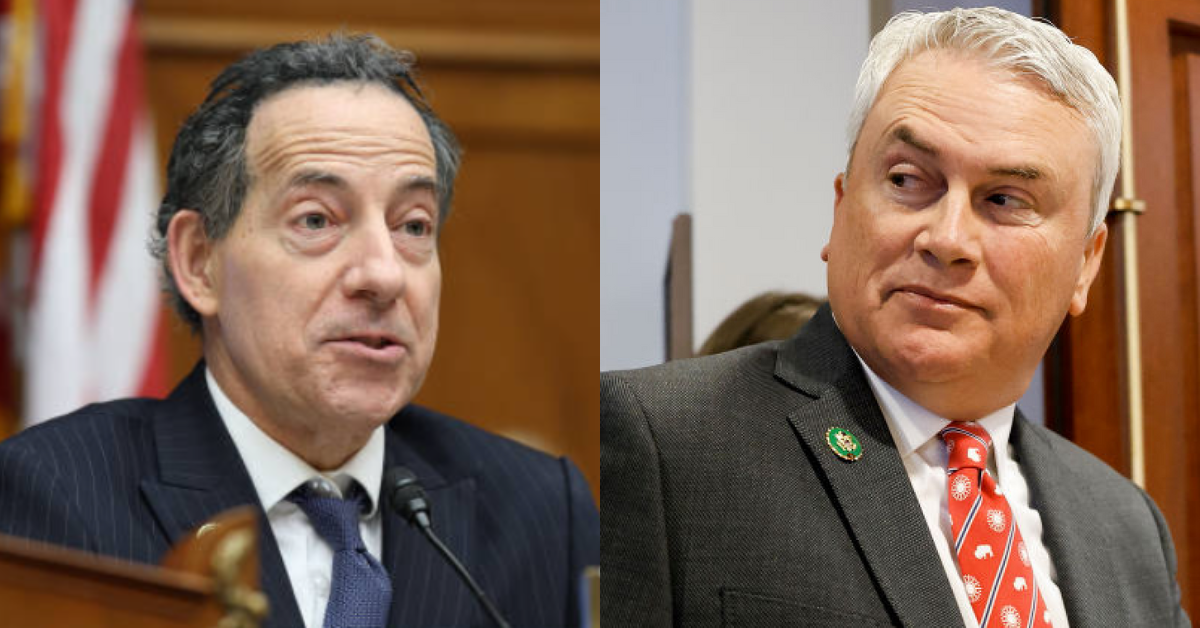 Kevin Dietsch/Getty Images; Anna Monymaker/Getty Images
Maryland Democratic Representative Jamie Raskin, ranking member on the House Oversight Committee, called out House Oversight Chair James Comer after he rejected Hunter Biden's offer to testify publicly in front of the committee.
This controversy stems from Hunter Biden's attorney, Abbe Lowell, proposing a public hearing on December 13 instead of the initially suggested closed-door deposition. Lowell expressed distrust in the committee's ability to present an accurate representation of the closed proceedings, hence advocating for transparency.
However, Comer rejected the request for a public hearing, insisting on Hunter Biden's closed deposition while offering the possibility of a public testimony at a later time. Comer accused Hunter Biden of attempting to circumvent established rules, stating that such behavior would not be tolerated by House Republicans.
In a scathing statement, Raskin condemned the GOP's refusal, labeling it as an "epic humiliation" and a clear indication of their lack of interest in facts or confidence in their case. He emphasized the contradiction in the Republican stance, citing their prior clamoring about Hunter Biden's involvement without seizing the chance for an open, comprehensive examination.
You can see Raskin's statement below.

Raskin said:

"Let me get this straight."

"After wailing and moaning for ten months about Hunter Biden and alluding to some vast unproven family conspiracy, after sending Hunter Biden a subpoena to appear and testify, Chairman Comer and the Oversight Republicans now reject his offer to appear before the full Committee and the eyes of the world and to answer any questions that they pose?"
"What an epic humiliation for our colleagues and what a frank confession that they are simply not interested in the facts and have no confidence in their own case or the ability of their own Members to pursue it."
"After the miserable failure of their impeachment hearing in September, Chairman Comer has now apparently decided to avoid all committee hearings where the public can actually see for itself the logical, rhetorical, and factual contortions they have tied themselves up in."
He concluded:
"The evidence has shown time and again President Biden has committed no wrongdoing, much less an impeachable offense. Chairman Comer's insistence that Hunter Biden's interview should happen behind closed doors proves it once again."
"What the Republicans fear most is sunlight and the truth."
Democrats on the House Ways and Means Committee also criticized the GOP, saying the party wants to promote "More fact-free fallacies behind closed doors but the American people deserve the truth."
Many have joined Raskin in criticizing Comer and his fellow Republicans for rejecting the offer.
Raskin had earlier criticized the GOP over the summer as the House Oversight Committee's investigation into alleged corruption in the Biden family kicked off.
The hearing, led by House Republicans, focused on unsubstantiated accusations against the Bidens, particularly targeting Hunter Biden's recent plea deal over his taxes.
Raskin wasted no time in challenging the Republicans and their star informants, IRS agents Gary Shapley and Joe Ziegler, during his opening remarks. He pointed out the lack of evidence to support the allegations against President Joe Biden and his administration, calling it a "complete and total bust."