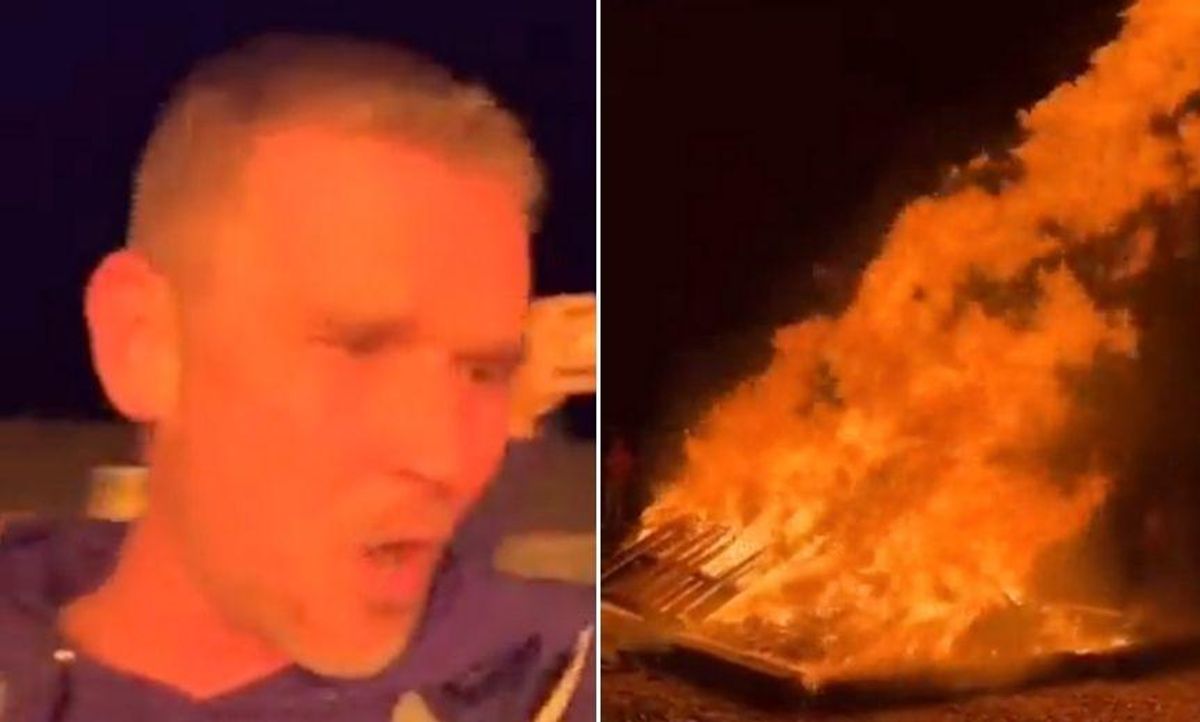 Pastor Greg Locke/Facebook
Amid Republican hysteria over critical race theory and the supposed indoctrination of students, right-wing ideologues across America are harnessing anti-intellectualism in an effort to push a fascist agenda.
The banning of books has seen an alarming resurgence at the national level. In Ridgeland, Mississippi, the city's mayor is withholding crucial funding for its library system until librarians purge their collections of any books with LGBTQ themes. In Texas, a wave of parents' official complaints have prompted reviews for dozens of books, even ones as innocuous as a children's biography of First Lady Michelle Obama. A school district in Tennessee went viral recently for taking the seminal graphic novel Maus off of its Holocaust curriculum.
But it isn't just the banning of books that's concerning—it's the burning of them as well.
Far-right pastor and prominent conspiracy theorist Greg Locke announced last week that he'd be holding a "burning service."
Christian hate-preacher Greg Locke is planning a "burning service" on Wednesday night.

Targets include Ouija boards ("a portal to Hell"), tarot cards, and Harry Potter books ("full-blown witchcraft"). pic.twitter.com/9iO2sr5F59
— Hemant Mehta (@hemantmehta) January 30, 2022
Locke told his congregation last week:

"We gonna have a burning service. Oh yes, you heard me well. We gonna send that mess back to hell where it belongs. ... We gonna get rid of some unholy covenants and alliances and some word curses and some witchcrafts. We gonna free some homes, we gonna free some marriages, we gonna burn some stuff!"
Sure enough, on Wednesday, Locke and a few of his congregants gathered in Mt. Juliet, Tennessee where they proceeded to burn Harry Potter books, Twilight books, ouija boards, tarot cards, and anything else they deemed an affront to God.
Watch below.
Given the insidious history surrounding book burnings both in the United States and abroad , people found the sight immenselly disturbing.
As soon as one extreme action becomes normalized, they will look for something even more extreme to try to shock and scare us.

Book bannings become book burnings become...

I don't want to find out what's next. We need to stop this now. https://t.co/730ZQALdxL
— Adrienne Frederick Kirschner (@AdaKirschner) February 3, 2022
Locke's hypocrisy burned as bright as the blaze itself.
Chilling, indeed.