It's Easter Sunday, and before we begin our daily activities, we may need some coffee to jump-start our day. But is Starbucks even open today?
Most Starbucks will be open today. Some, however, will be running on special holiday hours. So it will be important to click here and check the hours of a Starbucks near you before heading out to grab a grande dark roast.
Other restaurants and chains that are expected to stay open today include McDonald's, Applebee's, and TGI Fridays.
What Else Is Open on Easter
Here's to #MacchiatoMondays and mmmixing it up by cooling it down with the Iced Hazelnut Mocha Coconutmilk Macchiat… https://t.co/wzIIVuvcPP

— Starbucks Coffee (@Starbucks Coffee) 1522069055.0
The US Post Office will be closed, naturally, as the post office is closed each Sunday. If you're missing some last minute Easter eggs for the kids to run and find in an Easter egg hunt, you're in luck because Walmart will be open on Easter. (Walmart typically only strays from its schedule on Christmas Day and Christmas Eve.)
However, Macy's and Target locations have informed Fortune that they will be closed on Easter Sunday this year.
Meaning of Easter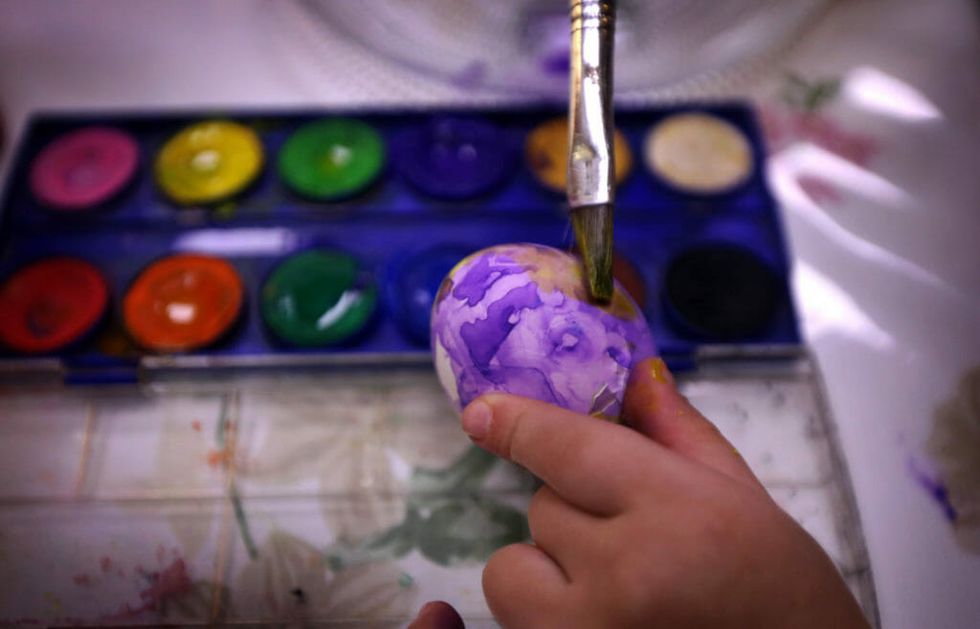 Easter is one of the most important and oldest celebrations in the Christian Church. It celebrates the resurrection of Jesus Christ which is believed, in the Western Church, to have happened between March 21 and April 25. In the words of "All About Jesus Christ", Jesus' resurrection symbolizes that eternal life is granted to those who believe in him.
Many families celebrate Easter with a variety of traditions. Painting eggs is a common activity for those with children (egg painting kits are offered at a number of pharmacies). Others may enjoy an Easter egg hunt or bake rabbit-themed goods to pass out to friends and family.
Keep reading...Show less