The terms of the contract cast doubt on The Weinstein Company's claims that any "suggestion that the Board had knowledge of this conduct is false."
13 October 2017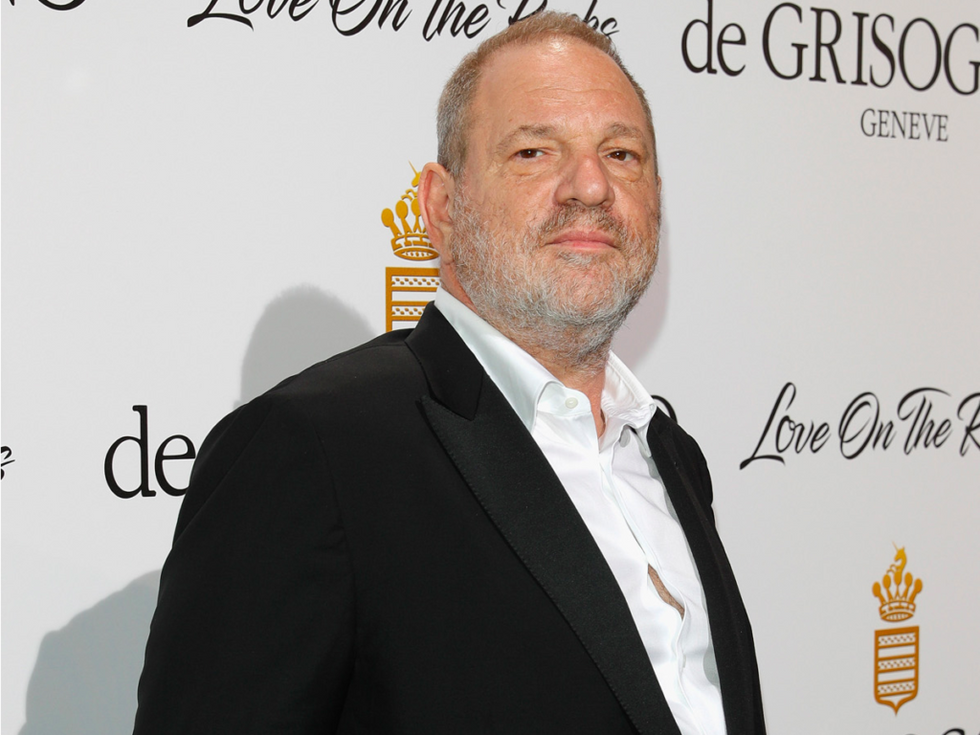 Harvey Weinstein may have been fired illegally by The Weinstein Company, according to his most recent TWC employment contract. The contract states that if Weinstein "treated someone improperly in violation of the company's Code of Conduct," he would be obligated to reimburse TWC for settlements or judgments––but would not be terminated. The contract also includes structured penalties: Per the agreement: "[Weinstein] will pay the company liquidated damages of $250,000 for the first such instance, $500,000 for the second such instance, $750,000 for the third such instance, and $1,000,000 for each additional instance."
The news has continued to splinter the business Weinstein helped create. On Tuesday, his brother and co-founder, Bob Weinstein, and the company's president, David Glasser, told employees that they were shocked by the allegations and unaware of payments made to women who complained of sexual misconduct and sexual assault. Shortly afterward, Bob Weinstein and three board members issued a statement saying that new allegations had come as "an utter surprise" and that any "suggestion that the Board had knowledge of this conduct is false."
However, the contract says as long as Weinstein reimburses the company for settlements or judgments, it constitutes a "cure" for the misconduct and no further action can be taken.
According to Devin McRae, an entertainment litigator in Los Angeles and partner at Early Sullivan Wright Gizer & McRae LLP who spoke with IndieWire, "The provision demonstrates that the company was well aware of his propensities. And so much so that it came into the negotiation of the contract, in which it was, 'You could keep your job if you keep doing this.'"
He continued: "I'm sure the company will now say in their dispute with him and to the public that, 'Well, we didn't intend that he could violate the law.' They'll probably say, 'That was covering broader conduct that doesn't violate the law, but would violate our stricter standards in our Code of Conduct.' I mean that's about all they could say. It's hard to give them the benefit of the doubt. In the end, I think it's pretty damning."
Keep reading...Show less