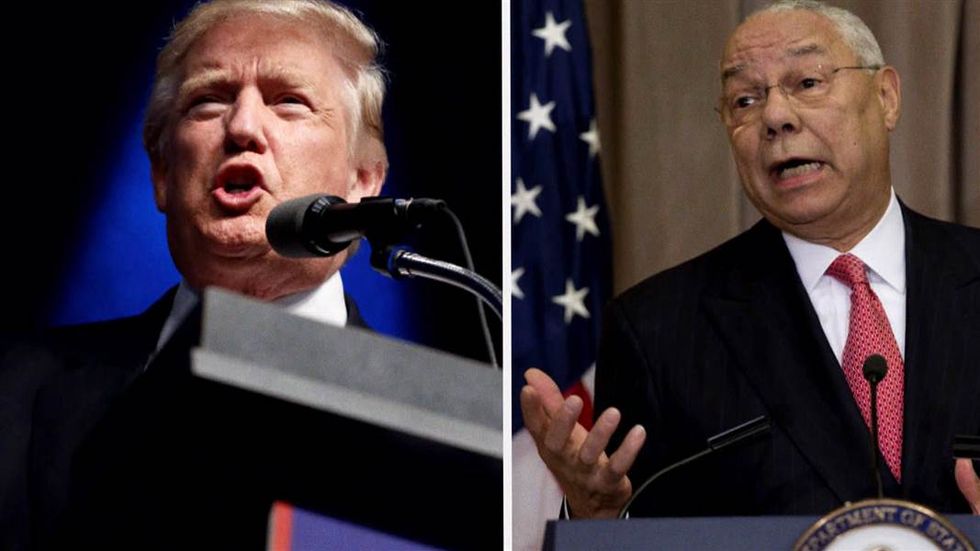 Former Secretary of State Colin Powell called Republican presidential candidate Donald Trump "a national disgrace" and "international pariah" according to newly revealed emails hacked from his private account.The website DCLeaks.com–which has alleged ties to Russian intelligence services–obtained the emails. The hack is the latest suggestion that Russan entities are attempting to influence November's presidential election. The FBI said in July that it believes that Russian intelligence orchestrated the hack of the Democratic National Committee's internal emails before the party's convention. The Daily Caller reported that hackers seized much of Powell's correspondence over the last two years and that Powell wrote these emails between June 2014 and August 2016.
In an email dated June 17, 2016, to Emily Miller, a journalist and former aide to Powell, Powell said Trump, "is in the process of destroying himself, no need for the Dems to attack him. [Speaker of the House] Paul Ryan is calibrating his position again." In an email dated August 21, he slammed Trump for leading a "racist" movement that believes President Barack Obama was not born in the United States. "Yup, the whole birther movement was racist," Powell wrote. "That's what the 99% believe. When Trump couldn't keep that up he said he also wanted to see if the certificate noted that he was a Muslim. As I have said before, 'What if he was?' Muslims are born as Americans everyday."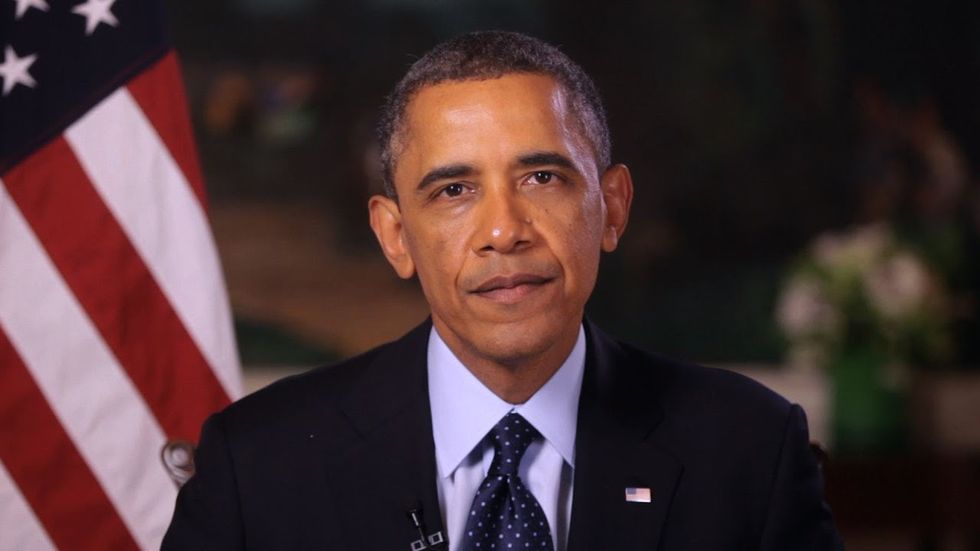 Credit: Source.
Powell also commented on Trump's recent campaign shakeup, writing that his reported adviser, Roger Ailes––the former chair and CEO of Fox News who made headlines this summer when he stepped down following a bevy of sexual harassment claims––would not help Trump secure women voters. "And Ailes as an advisor wont [sic] heal women, don't you think?" Powell wrote.
In a December 2015 email to CNN anchor Fareed Zakaria, Powell justified why he has in the past refused to talk about Trump to the press. "You guys are playing his game, you are his oxygen," he wrote. "He outraged us again today with his comments on Paris no-go for police districts. I will watch and pick the timing, not respond to the latest outrage."
Powell did not limit his criticisms to Trump or the GOP. According to an email allegedly sent from Powell to Democratic adviser Vernon Jordan in May, Powell expressed his annoyance with Hillary Clinton and her campaign for
attempting to equate his use of a private email server during his time as Secretary of State with her own use of a private email server during her respective tenure. Clinton's "minions repeatedly that they are making a mistake trying to drag me in, yet they still try," Powell wrote. "The media isn't fooled and she is getting crucified. The differences are profound and they know it." On March 9, 2015, days after the news broke of Clinton's use of a private email server, Powell allegedly wrote that he'd "[b]een having fun with emailgate," and that "Hillary's mafia keeps trying to suck me into it."
An alleged email between Powell and NBC News reporter Andrea Mitchell suggests Powell sent Clinton a memo about his email habits at the State Department. "I told her how I was using my personal computer for [unclassified] emails. I said nothing about servers, basements, domains, Clinton foundation, government employees," Powell wrote. "The Clintonistas have been trying for months to connect our usage."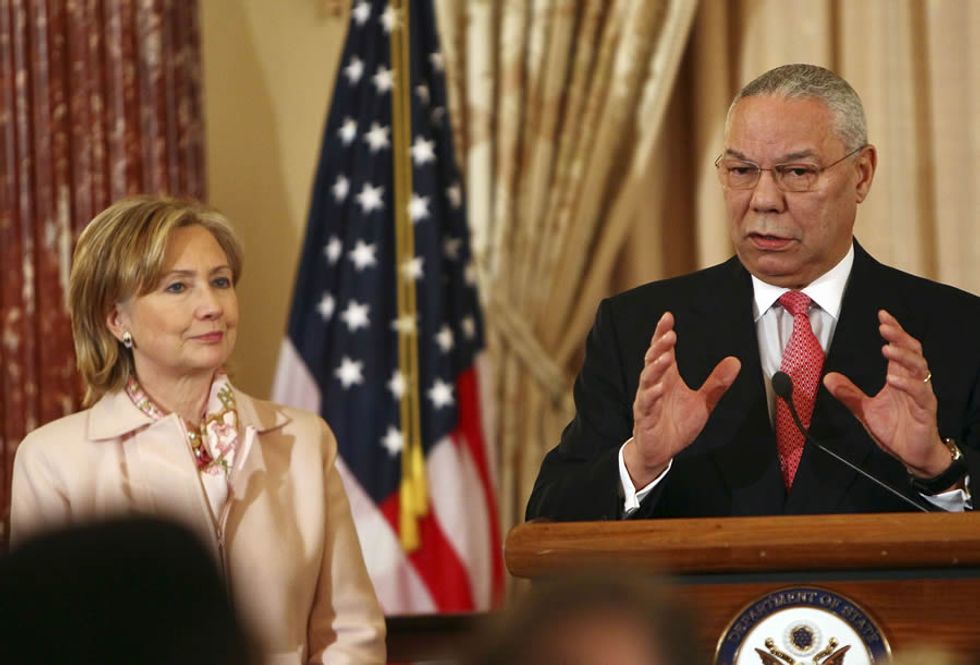 Credit: Source.
And in an alleged exchange between Powell and former Secretary of State Condoleeza Rice about US Ambassador J. Christopher Stevens, who died in the 2012 attack on Benghazi, Powell referred to the Benghazi investigation as "a stupid witch hunt," adding that "Basic fault falls on a courageous ambassador who thoughts Libyans now love me and I am ok in this very vulnerable place." But blame, Powell continued, "also rests on his leaders and supports back here. Pat Kennedy, Intel community, DS and yes HRC [Hillary Rodham Clinton]."
"Completely agree," Rice wrote back. "Let me know when you're in town and we'll have that glass of wine (or two)."
When asked to verify if the emails did, in fact, come from his private account, Powell did not backtrack. "I have no further comment. I'm not denying it," he said. A spokesperson for Powell told reporters that the emails "are accurate," but declined to comment further.
Keep reading...Show less