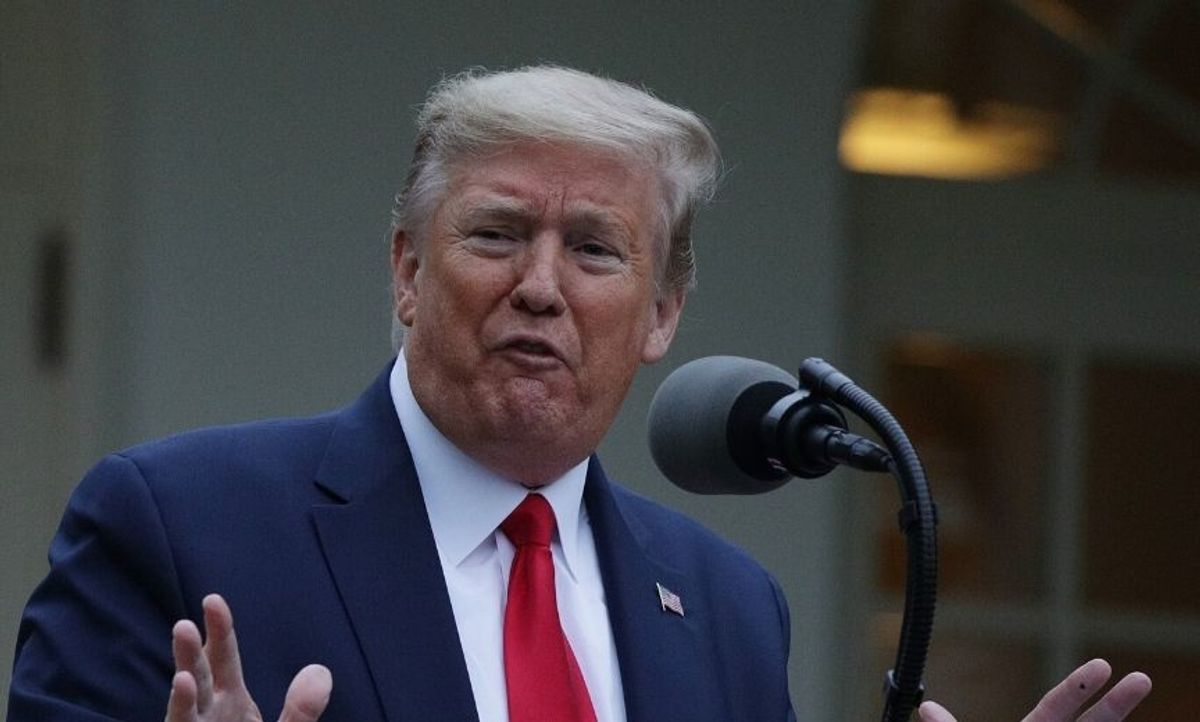 Alex Wong/Getty Images
President Donald Trump's announcement on Tuesday that he'd be suspending American funding for the World Health Organization (WHO) sent shockwaves across the globe.
That Trump—in the middle of a pandemic—would revoke America's funding for the organization tasked with coordinating international responses to health care crises said a lot about how seriously he's treating the threat of the virus and its potential for resurgence.
According to the President, the World Health Organization favored China over other countries and helped cover up the virus. He went on to say that the WHO lost all credibility to provide "accurate, timely and independent information to make important public health recommendations and decisions."
But a new op-ed from Greg Sargent of the Washington Post shows that Trump—by his own standards—has made far worse missteps than those listed in the baseless allegations against the WHO.
Sargent points out that the WHO, on January 23, warned that the virus could easily spread across countries given the ubiquity of international travel and asymptomatic infections. The organization told the public to prepare for drastic containment measures that would likely soon become necessary.

Meanwhile, on January 22 and January 24, Trump said he wasn't worried at all about the virus's spread, and he heaped praise upon China for its transparency.
On January 30, the WHO declared the virus a global health emergency. The same day, Trump warned his staff that declaring such an emergency would be "alarmist."
Most damningly, Trump assured far-Right Fox News host Sean Hannity on February 2, that the virus had been shut down coming in from China, and he continued to praise China's transparency.
In the time since Trump's travel restriction on China, over 430,000 people traveled from the country to the United States.
In the time since Trump's February interview, around 26,000 Americans have died.
People weren't falling for it.

Trump's screed against the World Health Organization on Tuesday was predictably yet another attempt to pass the blame and distract from his own misinformation and dismissal of the virus.

Who will Trump blame next?
Keep reading...Show less