Ron DeSantis' Twitter account posted a campaign graphic asking followers 'Are you with us?' and the replies were not what they were expecting.
26 July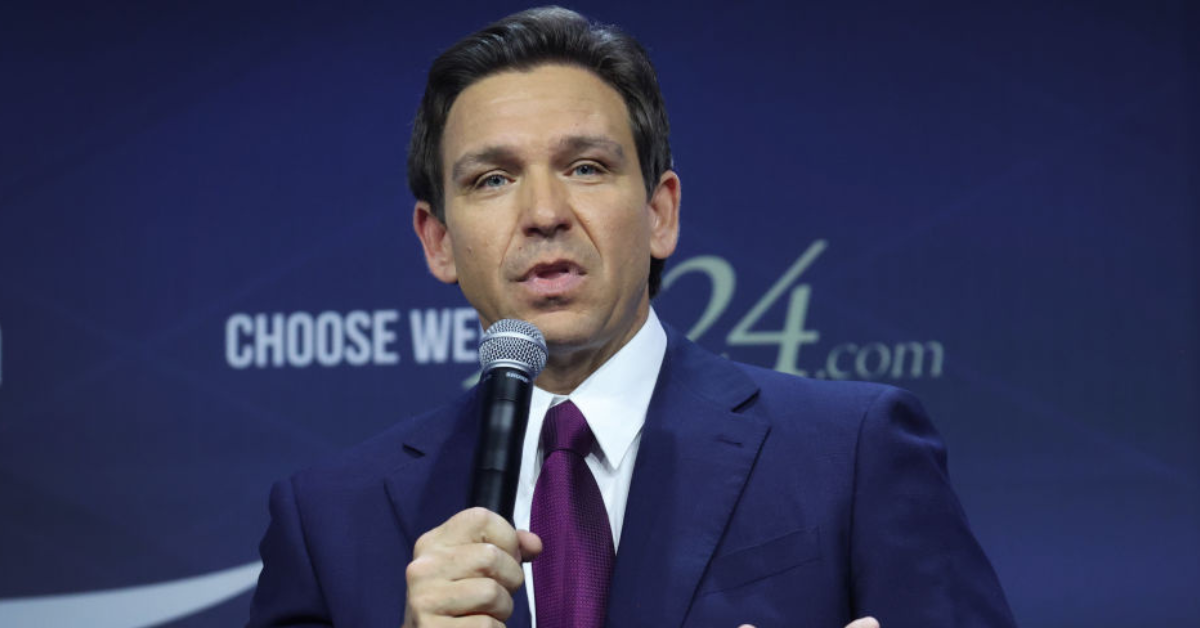 Scott Olson/Getty Images
Florida Republican Governor and flailing 2024 presidential candidate Ron DeSantis did not get the answer he hoped for after he posted a campaign graphic asking his followers:
"We want to know. Are you with us?"
The graphic, posted to DeSantis' official Twitter account, includes a picture of DeSantis waving to unseen supporters from a stage and asks his followers to add their names to the list of people who will vote him into office.
You can see the tweet below.

DeSantis' presidential campaign is facing a series of setbacks as it seeks to gain traction in the crowded Republican primary race.
The campaign recently announced a significant reduction in staff, cutting more than a third of its payroll, including event planning positions and senior advisers, in an effort to streamline operations and address financial concerns.

The campaign reported raising $20 million during the second quarter of the year, but a substantial portion of that amount has already been spent. Additionally, much of the funds came from donors who had reached their maximum contribution limit, limiting the potential for further financial support.
The replies to his tweet were not what the DeSantis camp was expecting.
Despite early claims that DeSantis' sagging poll numbers were a result of his not yet being an official candidate, the campaign continues to struggle to establish a coherent message and distinguish itself from former President Donald Trump.

The lack of a clear strategy and differences between DeSantis' political team and the super PAC supporting him have caused internal tensions.
One controversial move that drew sharp criticism was the campaign's sharing of a peculiar video on Twitter, which attacked Trump's stance on LGBTQ+ issues and featured DeSantis with lasers emitting from his eyes.
The video was perceived as offensive and drew denunciations from various quarters, leading to its removal. Interestingly, it was later revealed that the video had been produced internally by a DeSantis campaign aide and presented as an independent creation.
While DeSantis' supporters anxiously watch Trump dominate media coverage and strategically shape the narrative of the race, the Florida governor has not received any congressional endorsements since entering the race.
Observers have noted that DeSantis seems to be facing a "learning curve," resulting in some challenges and a sense of being caught off guard.