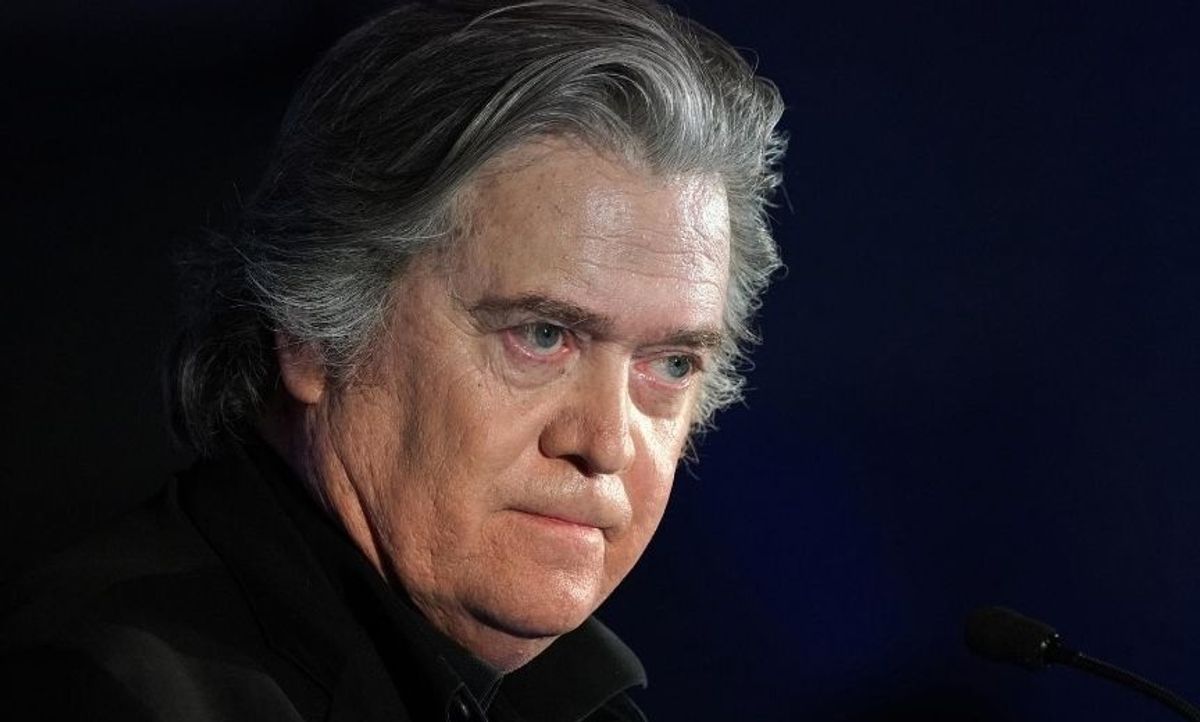 Sylvain Lefevre/Getty Images
In 2018, frustrated with Congress refusing to allocate billions of dollars to President Donald Trump's border wall in its budget, Trump supporters began a GoFundMe organized by Iraq War veteran Brian Kolfage.
The campaign was a huge financial success, raising tens of millions of dollars—still significantly short of the billions needed for the wall. Kolfage repeatedly assured donors that he'd make sure all of the money would go toward the wall's construction.
Now, over two years later, Kolfage and three others have been indicted by the Southern District of New York. Infamous former Trump advisor Steve Bannon is among them.
Bannon's initial appointment to the Trump administration as a chief strategist drew national outcry because of his ties to white supremacy. Bannon was the founder of Breitbart News—a media outlet labeled by Media Bias/Fact Check as "Extreme Right, Propaganda, Conspiracy." He departed the White House in 2017.

Acting U.S. Attorney Audrey Strauss said:

"As alleged, the defendants defrauded hundreds of thousands of donors, capitalizing on their interest in funding a border wall to raise millions of dollars, under the false pretense that all of that money would be spent on construction. While repeatedly assuring donors that Brian Kolfage, the founder and public face of We Build the Wall, would not be paid a cent, the defendants secretly schemed to pass hundreds of thousands of dollars to Kolfage, which he used to fund his lavish lifestyle. We thank the USPIS for their partnership in investigating this case, and we remain dedicated to rooting out and prosecuting fraud wherever we find it."
Meanwhile, the White House attempted to distance Trump from the man he appointed to his administration:
"President Trump has not been involved with Steve Bannon since the campaign and the early part of the Administration, and he does not know the people involved with this project."
People were overjoyed at the news of Bannon's arrest.
It wasn't lost on anyone that U.S. Postal Service inspectors were the ones to carry out Bannon's arrest.
Bannon is expected to plead not guilty.