Georgia's former Lt. Governor Geoff Duncan went off on Trump on CNN, saying he has the 'moral compass' of an 'axe murderer.'
29 August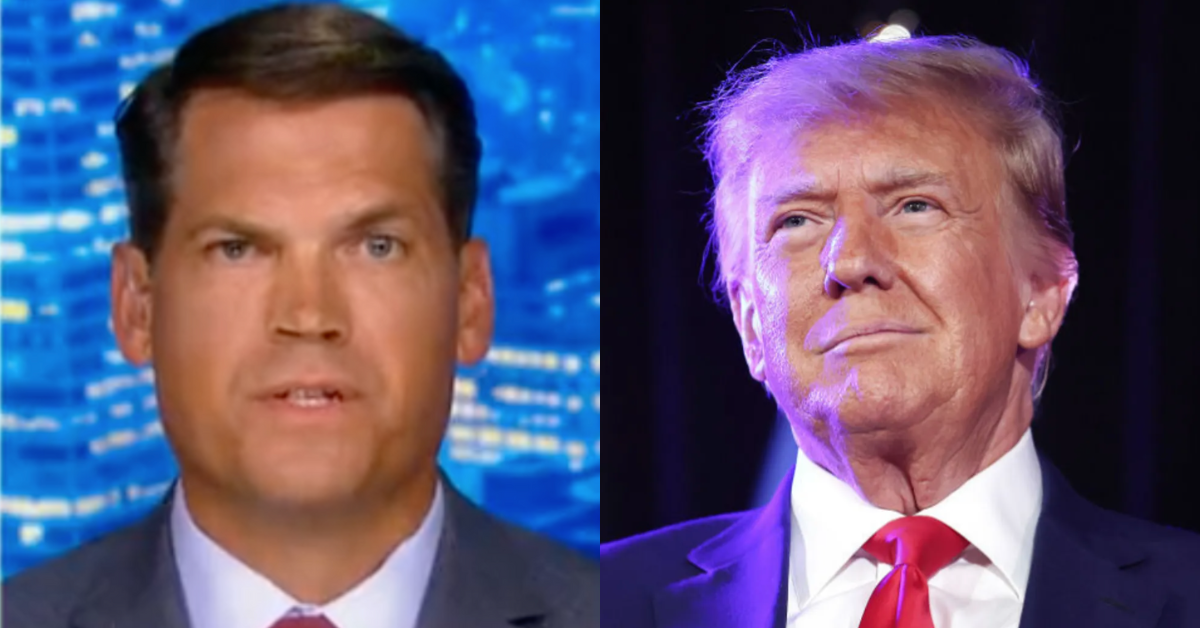 CNN; Mario Tama/Getty Images
Georgia's former Republican Lieutenant Governor Geoff Duncan criticized former President Donald Trump during an appearance on CNN, saying he has the "moral compass" of an "axe murderer."
Duncan expressed his concerns about the direction of the Republican Party, likening the current situation to warning signals flashing on a dashboard. Duncan, who testified before a grand jury in Georgia that led to the indictment of Trump and 18 others in a case involving election interference, emphasized the urgency of his message.
Duncan said:

"As a Republican, the dashboard is going off with lights and bells and whistles telling us all the warning things we need to know."
"Ninety-one indictments, fake Republican, $8 trillion worth of debt. Everything we need to see to not choose him as our nominee, including the fact he's got the moral compass of more like an axe murderer than a President."
You can hear what he said in the video below.

Despite the weight of these concerns, Duncan also highlighted the shrinking window of opportunity for the party to take action.
He emphasized the need for decisive measures, labeling the current juncture as a pivotal moment for the Republican party. Duncan warned that the party's future hangs in the balance:
"We need to do something right here, right now. This is either our pivot point, or our last gasp as Republicans."
Many concurred with his assessment.
In a recent interview on NPR's Morning Edition, Duncan delivered a resonant message, imploring Republicans across the nation to recognize the significance of the Georgia indictment and its potential implications for the GOP's future.
He called for prominent figures within the party to voice their concerns and convictions, advocating that they stand up for the best interests of both the party and the nation:
"U.S. senators, conservative governors, state legislators — everybody that has a voice and a platform — should speak up as a Republican, and tell Donald Trump to get out of this race because it's not good for the party. But more importantly, it's not good for this country."
This call comes against the backdrop of a recent poll conducted by The Associated Press-NORC Center for Public Affairs Research, which found that a significant portion of Republicans still support the idea of Trump running for president in 2024.
Approximately 63 percent of Republicans expressed a desire for Trump to reenter the race, and 74 percent would back him if he secured the Republican nomination.