general william westmoreland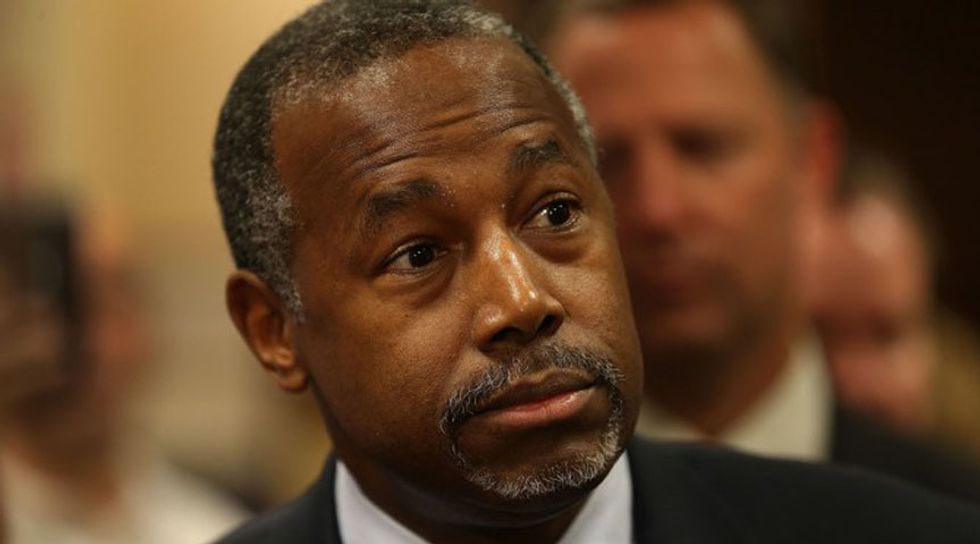 [DIGEST: Politico, NBC News, Newsweek]
Ben Carson's Presidential campaign came clean on Friday, in response to inquiries from the site Politico, admitting that Carson had fabricated his application and acceptance to the seminal U.S. Military Academy at West Point. This contradicts key details Carson laid out in his book, Gifted Hands, namely, that he had been granted a full scholarship to West Point after dining with General William Westmoreland as a high school senior in 1969.
"Dr. Carson was the top ROTC student in the City of Detroit," Carson's campaign manager Barry Bennett explained to Politico via email. "In that role he was invited to meet General Westmoreland. He believes it was at a banquet. He can't remember with specificity their brief conversation but it centered around Dr. Carson's performance as ROTC City Executive Officer." Bennett concedes that "[Carson] was introduced to folks from West Point by his ROTC Supervisors…. They told him they could help him get an appointment based on his grades and performance in ROTC. He considered it but in the end did not seek admission."
Theresa Brinkerhoff, West Point spokeswoman, stated the Academy has no record that Carson even initiated the application process: "If he chose to pursue (the application process) then we would have records indicating such."
Not only did Carson apparently fabricate his admission to West Point, but now even his meeting with Gen. William Westmoreland is in doubt. POLITICO reports that "according to records of Westmoreland's schedule that were provided by the U.S. Army, the general did not visit Detroit around Memorial Day in 1969 or have dinner with Carson. In fact, the general's records suggest he was in Washington that day and played tennis at 6:45 p.m."
The presidential hopeful's revelation has spurred greater speculation into Carson's past, particularly his attempt to stab a peer as a teen.
This is a developing story and will be amended as more facts come to light.
Keep reading...Show less