Many hoped she would be a champion for women's equality in the White House.
30 August 2017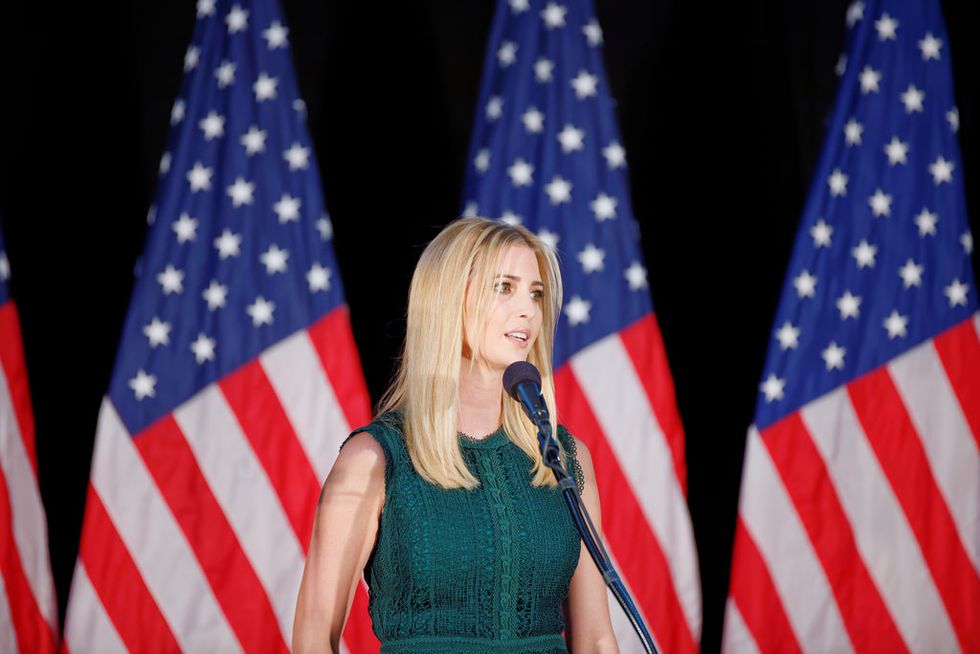 An Obama era rule that would have required employers to begin collecting data to combat pay disparity has been shot down by the Trump administration. This continues Trump's trend of reversing Obama regulations and protections, just days after Hurricane Harvey.
Ivanka Trump, an unpaid assistant to the president, spoke on behalf of her father and the administration in a statement released on Tuesday:
"Ultimately, while I believe the intention was good and agree that pay transparency is important, the proposed policy would not yield the intended results [...] We look forward to continuing to work with EEOC, [the Office of Management and Budget], Congress and all relevant stakeholders on robust policies aimed at eliminating the gender wage gap."
Ivanka previously has pushed for equal pay for women. Patricia Arquette and others took Ivanka to task on Twitter:
Here's another losing move by @POTUS who loses? #America Hey #Ivanka there goes the push for financial equality.… https://t.co/IDJWNIkVda

— Patricia Arquette (@Patricia Arquette) 1504060520.0
Others were more pointed as they called out Ivanka's hypocrisy.
"He will fight for equal pay for equal work, and I will fight for this too, right alongside him." - Ivanka Trump at… https://t.co/Hwhv3D083x

— erinSCIF for America (@erinSCIF for America) 1504098220.0
Ivanka: I fully support equal pay but not if a black man was involved in equality! https://t.co/n9sQjY5FwK

— Jamie Canavés (@Jamie Canavés) 1504099426.0
The new requirement, proposed in 2016 by Obama as part of an effort to solve pay inequality among minorities, was scheduled to go into effect soon. It would have required businesses and employers to collect data on gender and race, but the current administration said this would have been too much of a burden:
"It's enormously burdensome [...] We don't believe it would actually help us gather information about wage and employment discrimination," said Neomi Rao, administrator of the Office of Information and Regulatory Affairs.
The administration further added that the new data would be too much data in terms of volume to comply with the federal Paperwork Reduction Act. In other words, they believe it would've been too much work to solve pay inequality.
Chairwoman of the Equal Employment Opportunity Commission (EEOC) Jenny Yang is a proponent of the Obama ruling, saying it would have created evidence to fight pay discrimination: "Having pay data in summary form will also help us identify patterns that may warrant further investigation."
Keep reading... Show less